Every man owns various items that he considers either an asset or a luxury item in his life. But if you are a bald or balding man, then these bald men essentials are all you need for now!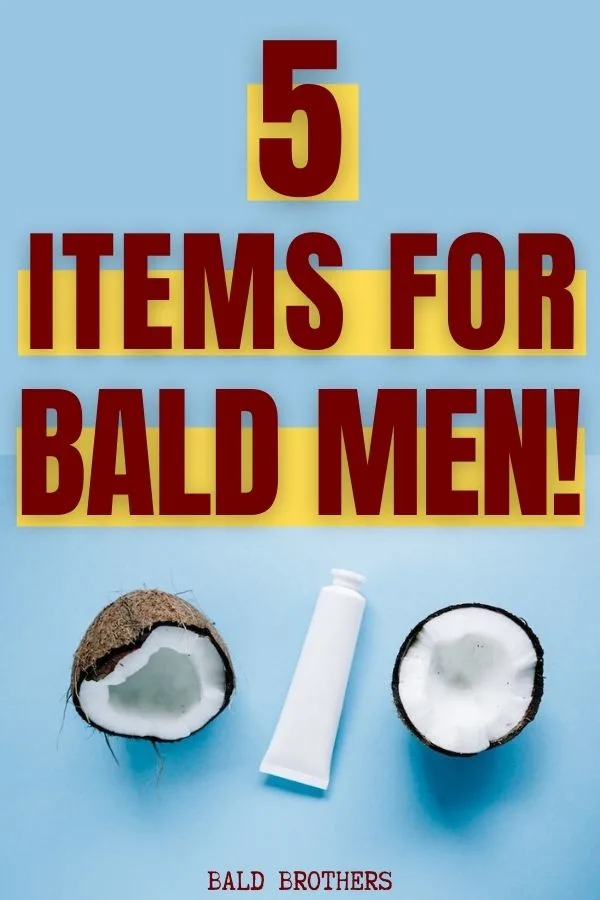 Since taking the plunge and shaving my head in 2018, I have come to realize that there are certain items that a bald man, like myself, simply cannot live without anymore.
You see, being bald comes with a certain sense of responsibility which you need to take seriously in order to maintain and take care of your new bald look.
Just because you don't have hair to worry about doesn't mean that you do not need to take care of your bald scalp.
We speak about bald head grooming and maintenance in-depth in The Bald Bible, which is an ultimate handbook for men looking to overcome the side effects of balding.
Having over 2 years experience in this department, I think we have been burn't far too many times because we did not take grooming seriously enough and give it the attention it requires!
We hence went on wild a goose chase to find various grooming and maintenance items that we believed would benefit our skin and take care of our most prized possession. This being is our newly shaved head, of course!
Before we get into the items that every bald man should own (bald men essentials), let's first recap the benefits of shaving your head.
Yes, we have mentioned this many times in our previous posts, but we believe it is always good to go back to basics and sometimes knowing the benefits puts your mind at ease.
Especially if the benefits are coming from a place of experience!
Shop On Amazon Prime!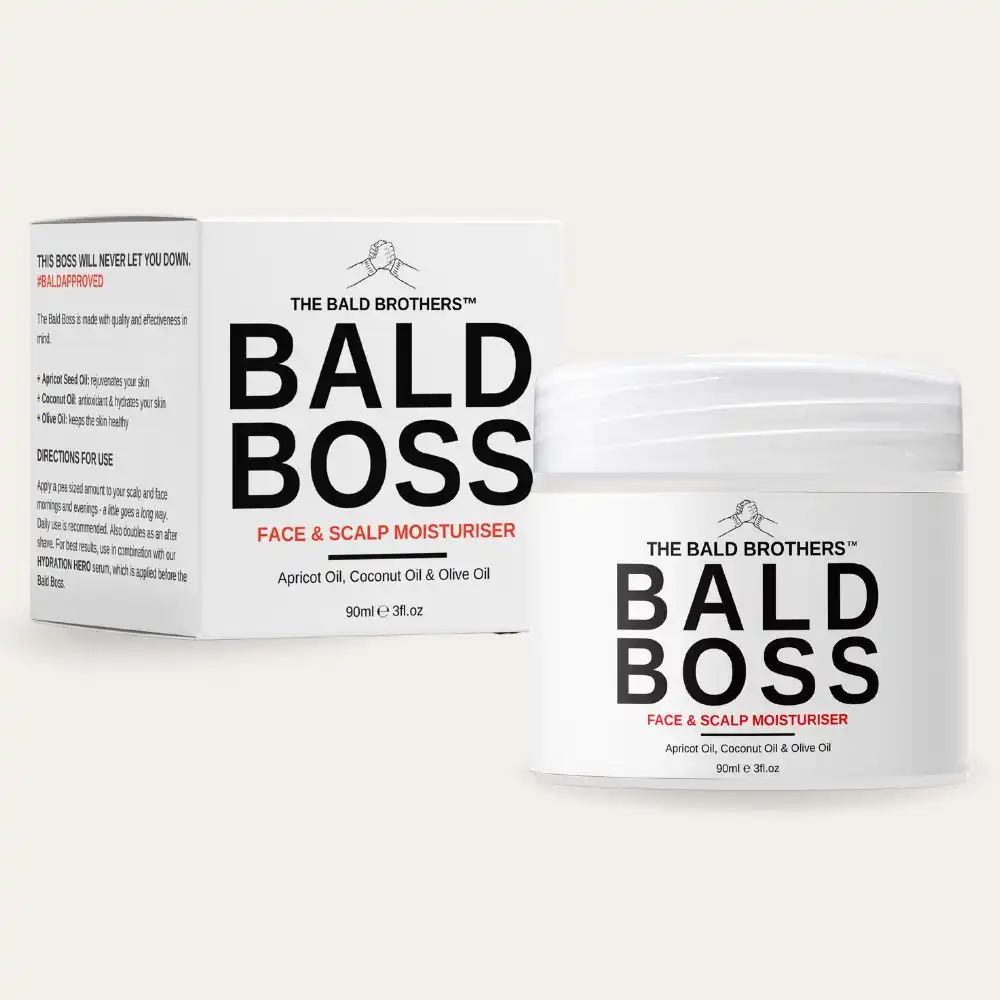 Benefits of Shaving Your Head
See also:
Below are a few quick benefits we have experienced since shaving our heads!
#1. Women will find you more attractive.
Science tells the truth.
And from my personal experience, I can assure you that women find bald men more attractive.
You may be asking yourself: "but how is this possible?".
The short answer is this.
Women find confident men more attractive than insecure, unconfident men.
When you take the plunge and shave your head, you are taking ownership of your look, and this gives off a confidence that women find infectious.
#2. It'll draw attention to your best features.
A shaved head looks way way better than a head full of thinning hair and bald spots.
It looks cleaner and neater, and will draw attention to your best features instead of drawing attention to your bald spots and thinning hair.
You may be thinking what features it will draw attention to?
If you have been working out and doing plenty of exercise, then being bald will make you look like a beast.
What looks better than being bald and in good shape?
Think Jason Stathan, The Rock, Tyson Fury and David Goggins.
They are badass bald men!
#3. People will take you more seriously in the work environment.
The bald look gives off the intimidating look, and people will take you more seriously in a work environment.
They will respect you more for owning your look.
Generally speaking, being bald will make you a boss at work!
#4: You can reinvent yourself quicker.
When you take the next step and shave your head, you immediately sport a brand new identity.
So the sooner you do this, the sooner you can work on your new look and own it.
Within weeks, people would have completely forgotten that you ever had any hair on your head!
#5: No one can say anything anymore.
By taking the plunge and shaving your head, your friends and family literally cannot ever say anything about you going bald anymore.
Why is this?
Because by shaving your head you immediately own the look, get rid of any bald spots, and it takes away any power your friends and family have over you!
5 Must Have Bald Men Essentials
Right, let's get to a few must have bald men essentials for all of you!
Below are just 5 basic items you should own at any given time.
These will help you maintain your face and scalp, and also help keep you healthy!
#1. A Moisturizer For Your Bald Head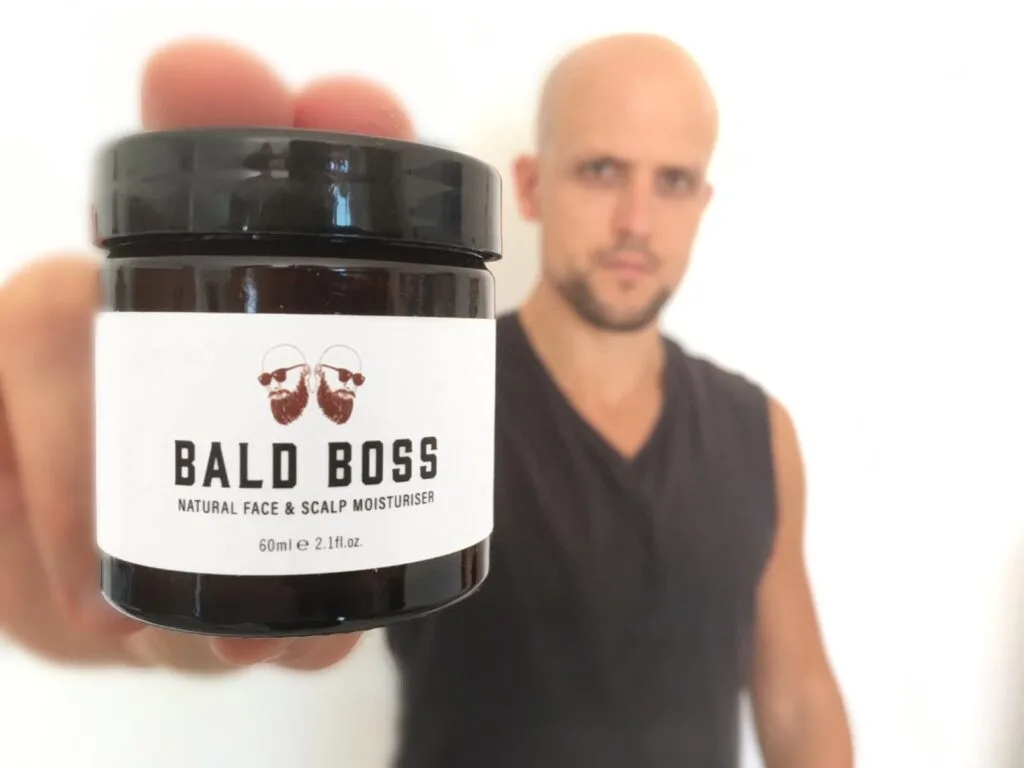 The most important thing you should own as a bald man.
That's why we put it as our #1 item that every bald guy should own!
You need to start looking after your bald head.
So a good moisturizer is a must.
Your scalp can get dried out quite easily, so its important to keep it nourished!
Over the past 2 plus years we have tried and tested various moisturizers, and we have come up with our TOP10 picks which we believe you will suit your needs when it comes to a good bald head moisturizer.
#2. Coconut Oil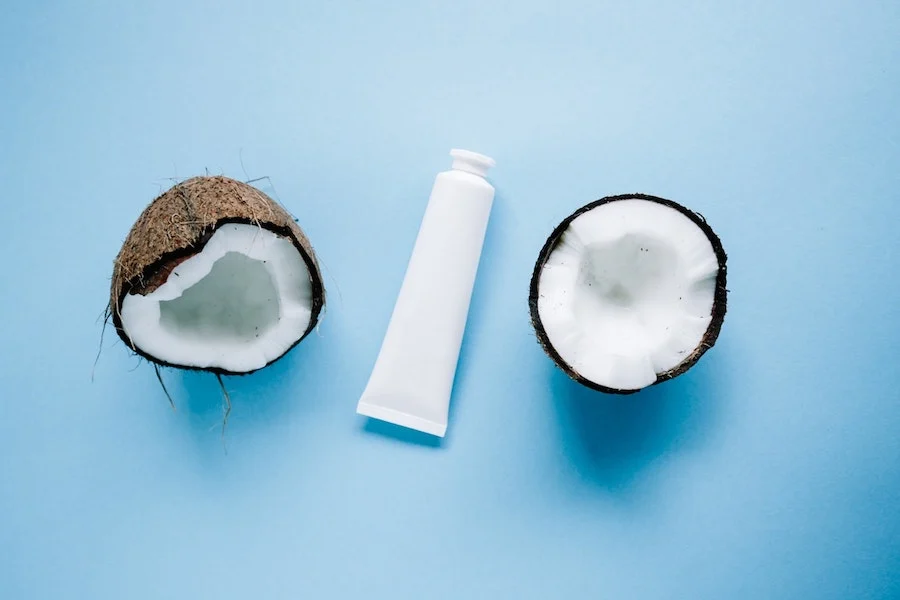 When it comes to a natural, organic full body moisturizer, there is no better than coconut oil.
Coconut oil hydrates your skin and keeps it moist.
It is a self care product that we believe every bald man should own and keep handy in his bathroom.
It's affordable, natural, organic and really good for your whole body.
I personally love to apply a bit of coconut oil after a head shave.
Now coconut oil is oily, so I like to apply it and leave it for 30 minutes. Then rinse some of it off.
#3. A Razor Favourable For A Bald Head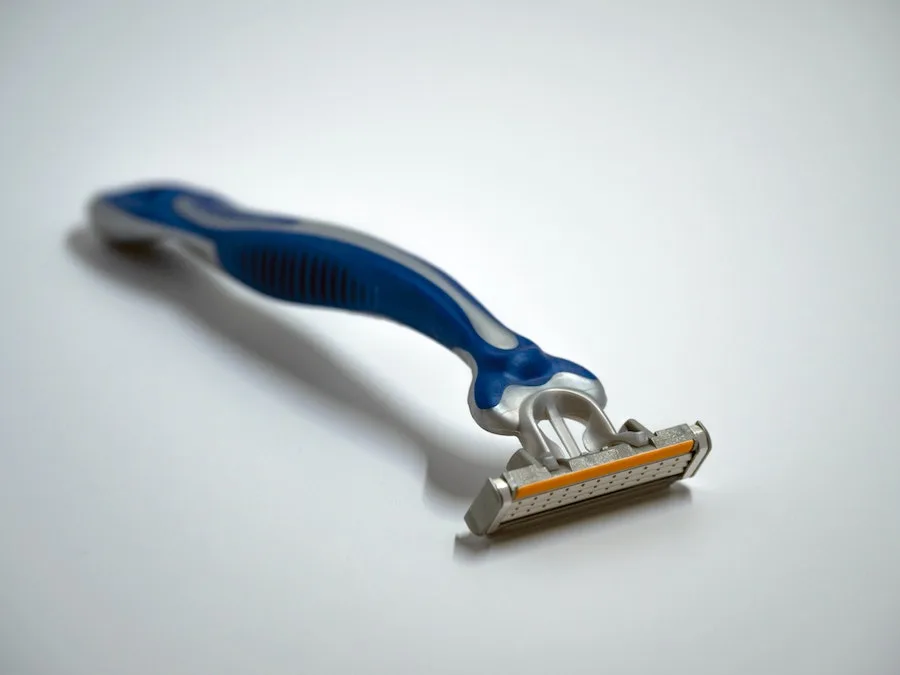 Obvious, right?!
It goes without saying that you need a good razor and shaving cream to be able to have the best shave ever.
But what kind of razor are you using?
With so many razors on the market, it can sometimes be really confusing to pick and choose one that fits your needs.
Picking and choosing a razor depends on a few constraints, mainly being price and quality for which you want to find the middle ground.
To make the choice easier for you, we have come up with our TOP 5 razor picks for you to choose from.
We shave our heads every 2-3 days, so we therefore need a high quality razor to fit our bald head needs.
#4. Bodyweight Exercise Equipment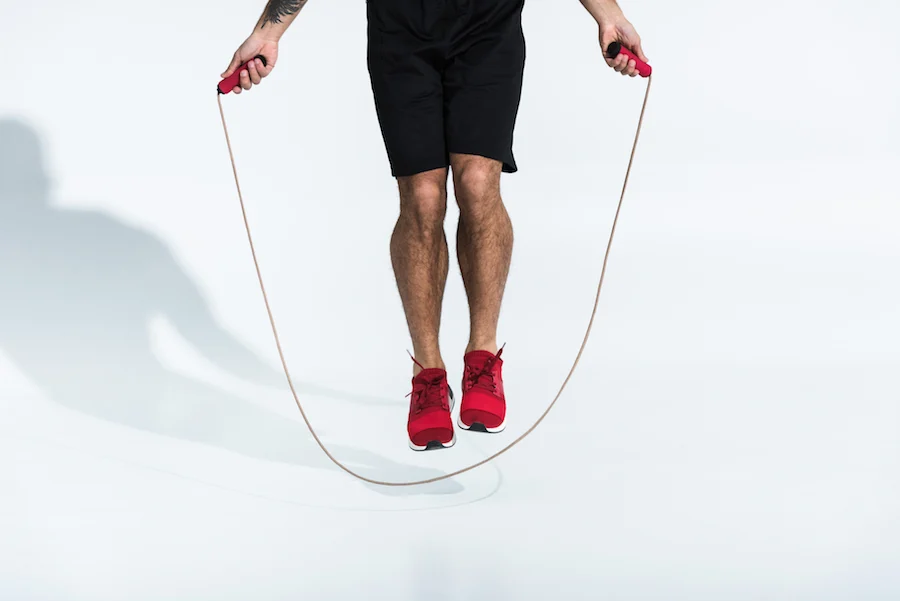 As mentioned above, being bald and being in good shape goes together very well.
We take our bodyweight training very seriously and have since identified various items we cannot live without.
We only do bodyweight training, and our equipment is tailored to suit our needs for various exercises that can be done from any location. On top of that, we make sure our equipment is easy to travel with wherever we end up going.
Having various exercise items such as resistance bands, a yoga mat, pull up rings and a jump rope means that they can be easily transferred and can be used to do a high intensity interval training workout, a yoga session and a jump rope workout.
#5: An All-In-1 Trimmer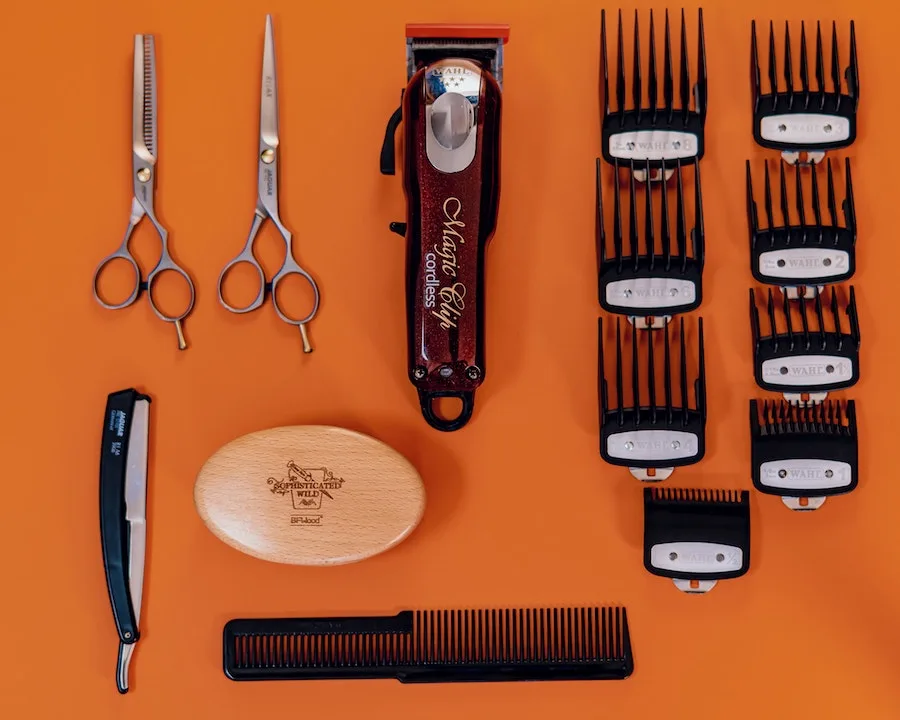 A trimmer is super handy.
We always travel with a trimmer as it can be used to trim your beard, shave your head and for manscaping, making it a very convenient and useful bald man's item.
Final Words
If you are one of those lucky men who has taken the plunge and shaved your head, then these five items mentioned above will be of good value to you.
They have been tried and tested by both of us and we highly recommend that you keep most of these items handy, especially a bald head moisturizer – you can thank us later!
I hope you found this article informative and useful.
Cheers,
Will
Shop On Amazon Prime!