Being a bald man means you have a duty to take care of your number one asset on a daily basis – that asset being your bald head. These grooming tips for bald men will help you do that!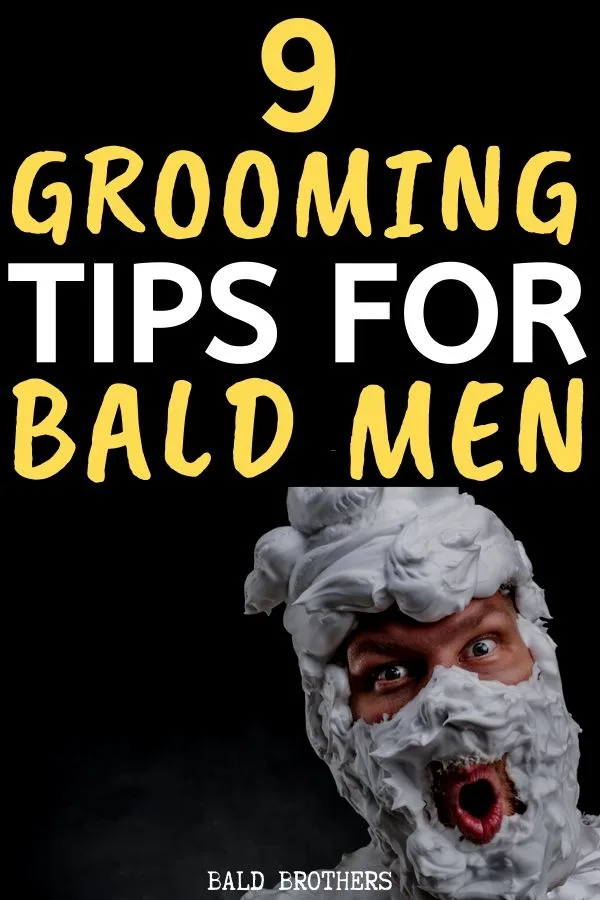 So you have finally decided to take the plunge and shave your head completely bald.
Congrats!
It's a massive step, and one you should be proud of.
But now comes the added responsibility of making sure you take care of your shaved head on a daily and weekly basis.
You need to make sure your scalp is being taken care of.
Luckily there are a few simple and quick habits that you can get into to ensure this is always the case.
Shop On Amazon Prime!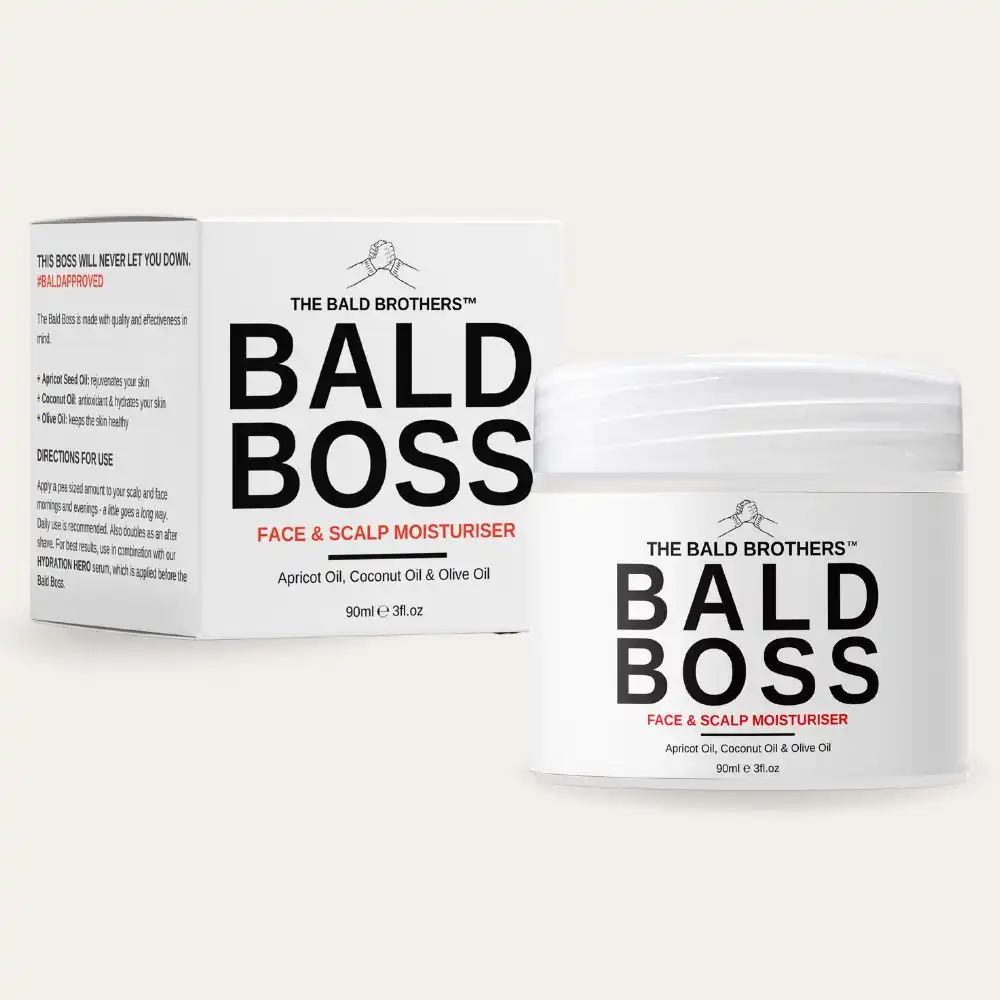 Best Grooming Tips for Bald Men
See also:
Below are some of the best grooming tips for bald.
So if you are already a completely bald man, or you think you are heading that way, then make sure to take a few notes!
Here are 9 grooming tips for bald men you need to be doing.
---
1. Keep It Smooth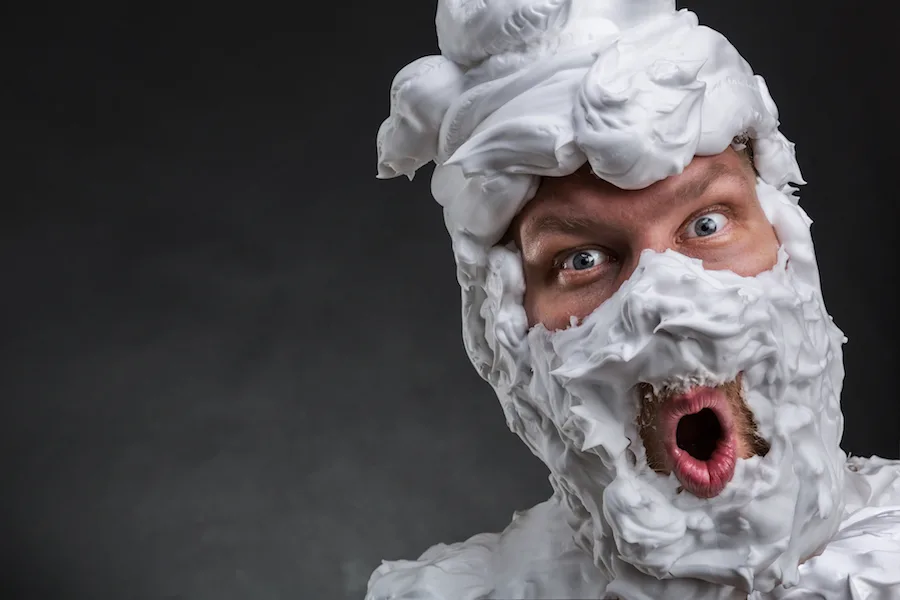 For me, one of the best feelings in the world is shaving my head with a razor.
I love the feeling of a smooth dome, and I like it even more after it's been moisturized and looks and feels good!
Once you become a bald man and start shaving your head on a regular basis, you need to make sure that you keep it that way.
There's nothing worse than a bald guy who usually shaves his head, but then decides to let that hair grow for a week or two.
The only time this might be acceptable is when you are trying to get rid of razor bumps or razor burn.
Once you have shaved your head, you need to learn to maintain it the best way possible.
Make sure you use products such as sunscreen, moisturizers, organic coconut oil, and the best quality razor blades.
This will ensure your head stays happy and healthy!
2. Exfoliate Your Scalp
Your scalp will build up pieces of dead skin and natural oils over time, so you need to get in the habit of applying some exfoliate to it every so often.
Apply a face or body scrub to your scalp at least 2 or 3 times a week, and after sometime you'll feel that your scalp is a lot cleaner!
Just go gentle and don't overdo it.
3. SPF All Day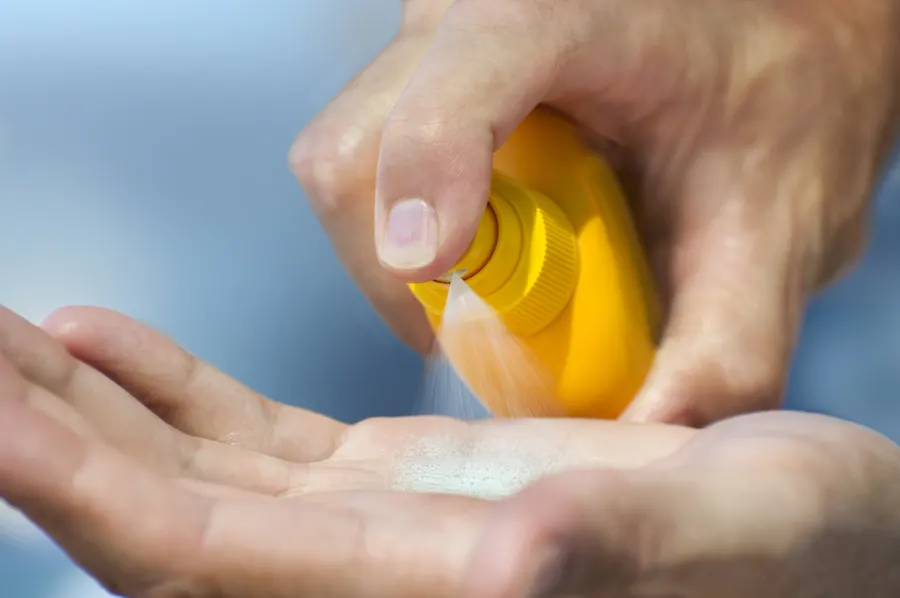 The last thing you ever want to happen is for your scalp to get badly sunburnt.
Trust me, it's a nightmare!
Even when it's winter your scalp is sensitive to any direct light, and although it's cold outside, it's still being exposed to the sun.
Get in the habit of applying a good quality sunscreen to your scalp and face every single day.
4. Moisturize
Make sure to moisturize your scalp every single day.
Even if you aren't shaving, ensuring that the scalp doesn't dry out is very important for bald men.
You can get yourself a really good moisturizer, some organic coconut oil, or you can buy a sunscreen that has moisturizer in it already.
These are some of the self care products we recommend for every bald man.
5. Invest In Cologne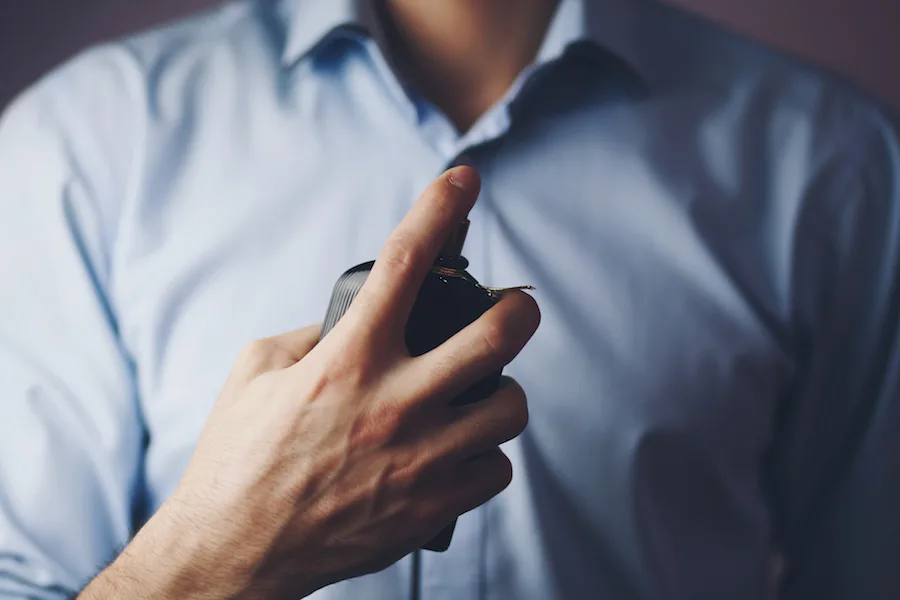 A man that smells good will instantly come across as being more attractive.
People like people that smell good. It's just that simple.
If you aren't big on spraying a bit of cologne on yourself everyday, then maybe you should start considering it?
You'll make a better first impression, and you'll be surprised how often it can be a conversation starter!
6. Have a Good Skincare Routine
It's always a good idea to extend your scalp skincare to the rest of your body.
Your face and body need some love and care too, so make sure you always make sure your skin is well hydrated.
Especially in the winter months!
7. Get a Professional Shave Every Month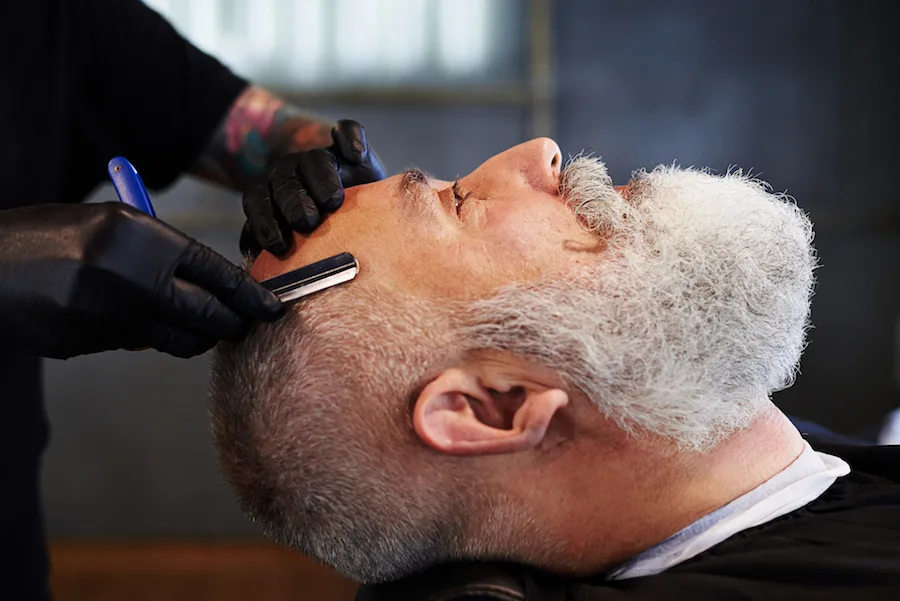 If you haven't ever been for a classic head shave at your local barber, then you should try it out.
Now obviously it's easier, cheaper and just better to shave your own head. And we always recommend that. But every now and then it can really help your scalp if you go for a shave at the barber.
You see, when we shave our heads, we use razors which have multiple blades. These seem to work for us amateurs, but they aren't the best possible way to get a close shave.
So by getting a barber to use his cut-throat razor blade on your scalp, you can get an even and super clean shave.
This will allow your hair to grow back lighter, and also helps eliminate in grown hairs.
8. Keep Your Scalp Clean
It's a myth that once you go bald, you never have to clean your head again.
I mean, there's no hair, so what the hell are we cleaning?
But the truth is that your scalp can still get pretty oily and dirty, so it's important to give it a good cleaning every few days.
9. Grow & Maintain a Beard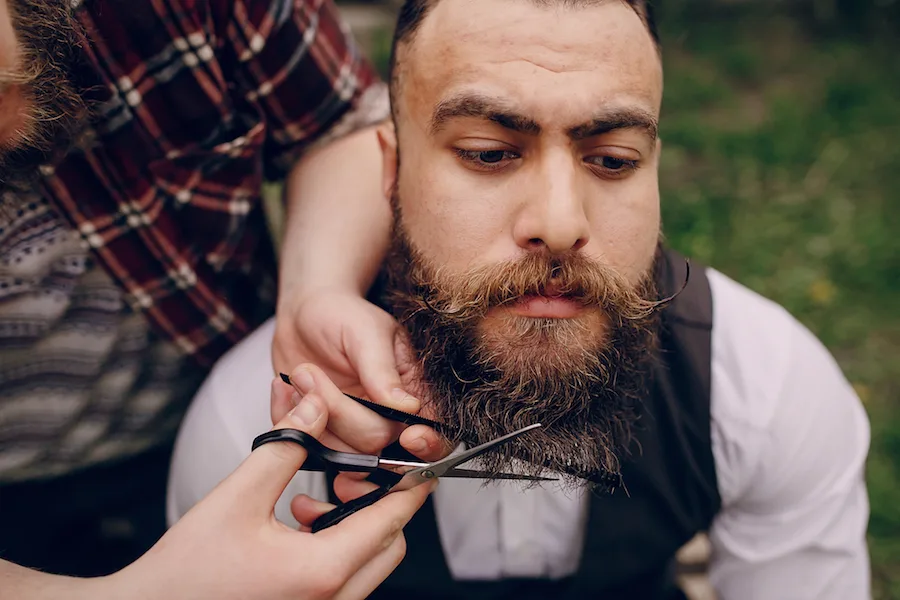 Although you have no more hair on your head, you can and should still have some well groomed facial hair.
A beard and a bald head go pretty well together.
It adds balance to your look, and it ensures that your entire head doesn't look like an egg.
Even if you cannot grow a full on beard, there are many different beard styles for bald men that will definitely suit you.
A bit of stubble alone goes a long way!
---
Conclusion
It's important as a bald man to make sure your grooming is taken care of.
Your head is the most important part to take care of, but don't forget about the rest of your body!
Cheers,
Richard
Shop On Amazon Prime!