Things every man should own – The list every man needs to see today!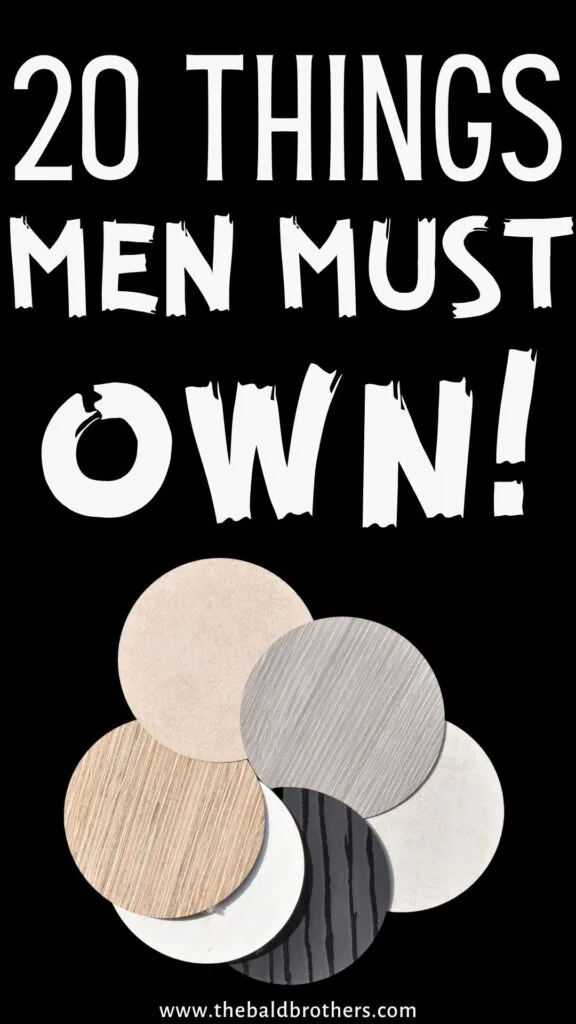 As you start growing into a full on adult man, you begin to realize that there are a few items that you really need in order to live life as the best man possible.
More often than not it's easy to find yourself in a situation where you really need something, but just don't have it.
Be it a quality belt, new razor blade, or even a book to read.
There are always a handful of things we as men just simply need to always have!
Shop On Amazon Prime!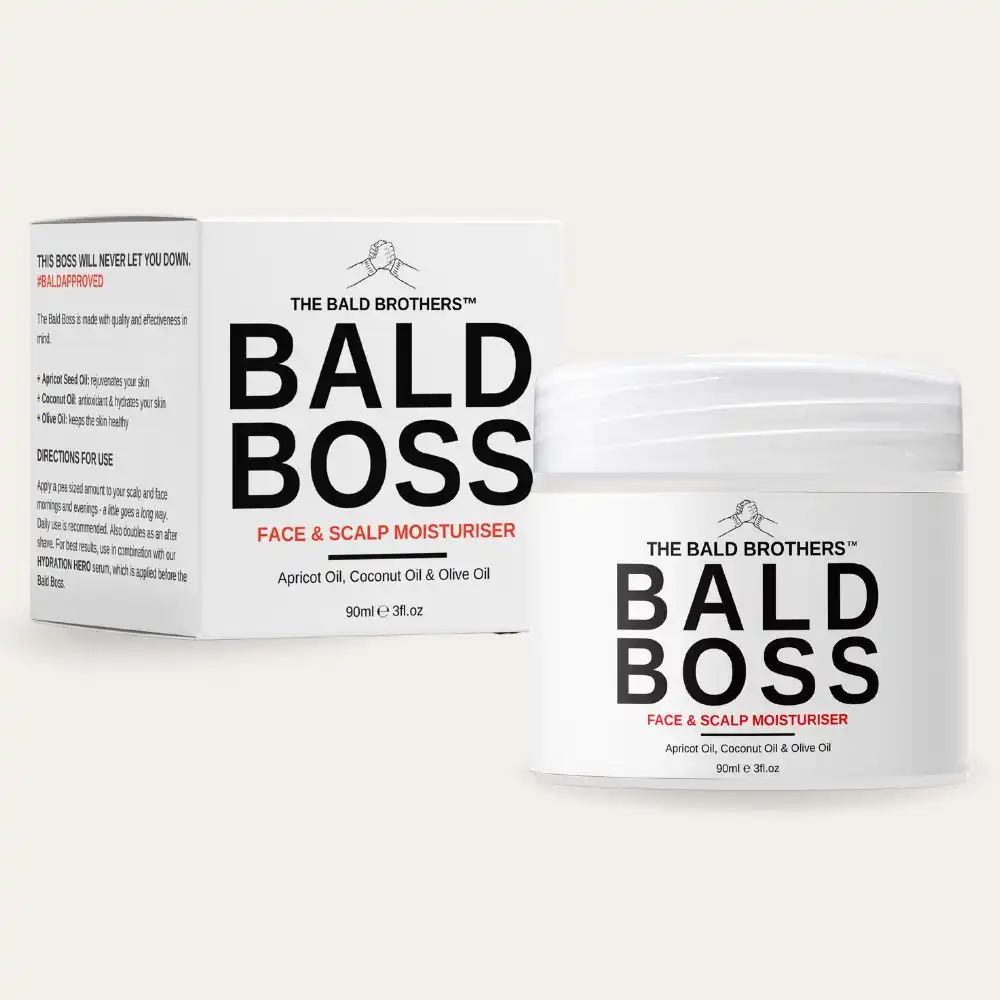 Things Every Man Should Own
See also:
Now we here at Bald Brothers are definitely not materialistic people.
Far from it, in fact.
We both prefer a simple, minimalist way of living.
But there are a few items we simply cannot go without as men.
The list below contains exactly that. Things we simply need to continue growing and living lives as the best men possible.
We believe in quantity over quality, every day all day.
It's better to buy something once and keep it a lifetime than buy a new thing every year or two.
Check out the list below containing the best things every man should own at some point in his life to live a better life!
1. A Leather Wallet
Buy a quality leather wallet, and you'll keep it for years.
We all use a wallet every single day of our lives, so why not get a good leather wallet that can last you a lifetime?
Unlike women, we only need one small wallet to keep most of our things.
So if you don't have one yet, get yourself a high quality, leather wallet today.
2. A Wet Shaving Kit
Nothing screams "I am a man" more than having your very own shaving kit.
If you plan on looking clean cut and sharp on a daily basis, then you definitely need to invest in a good quality, men's shaving kit.
Chances are you probably have an important job, would like an important job, or just want to look good for the ladies.
If this is the case, then shaving will always be a part of your life.
Get a shaving kit, look after it and it'll last a long time.
It's also a very manly thing to have packed away in the bathroom for guests to see!
3. A Toiletry Bag
Having a toiletry bag is a must for every man.
We often go away on weekends, holidays or long term travels. And there is nothing worse than having to jam your toiletries amongst your clothing.
Having a separate bag designated to your toiletries keeps you organized, and ensures nothing ever spills.
4. Running Shoes
Here at Bald Brothers we are all about health and fitness.
And you can't get fit without a decent pair of running shoes.
Buy a good quality pair, and they'll last you a good few years!
Also see: How To Start An Exercise Routine: Why All Men Need One
5. A Grill
The most sociable thing any man can own is a grill, that's why it's important to always have at least one quality grill at home.
If you live somewhere where you are allowed to build a wood fire and grill your meat directly on the coals, then lucky you!
But for most guys living in cities and larger towns, a grill will just have to do.
There's no better way to entertain your guests than with a grill party. The smell of barbequed meat is really something special.
Also see: 40 Healthy Grilling Recipes Men Will Love
6. A Jump Rope
The ultimate piece of travelling gym equipment, a jump rope can be used anywhere in the world, and really is a good workout.
Not only is it a great cardio workout, but it's good for working on your core, balance, and concentration.
Jumping rope is a skill which takes practice. So get yourself a good jump rope, and work at it everyday.
7. A Whiskey Collection & A Set Of Glasses
Nothing screams "I am a true gentleman" more than having your very own whiskey collection accompanied by a set of high quality whiskey glasses.
All men dream of having their very own man cave at home, where they can relax with their guy mates and enjoy a glass of whiskey, and even light up a cigar.
How your man cave looks is entirely up to you, but make sure to have a few bottles of whiskey for your mates to choose from.
8. A Coffee Maker
Going out for coffee on a daily basis is expensive and time consuming.
You should always be able to make yourself a fresh cup of coffee first thing in the morning before sitting down and planning out how you going to dominate the day ahead.
Another reason it's a good idea to have a proper coffee maker at home is to be able to offer your guests a cup of coffee when they pop over for a visit, especially in the day time.
Whiskeys are for evenings only!
9. Sunglasses
A good quality pair of stylish sunglasses can make all the difference in a man.
Buy a pair of sunglasses that makes you feel confident, look after them and they'll stick with you for years!
I personally wear Ray Bans, and have had the same pair for a few years now.
Going for good quality sunglasses with protective lenses is important, as the whole reason we wear sunglasses is to protect our eyes from the sun.
10. A Good Cologne
Nothing beats a man who smells good.
Get yourself a decent smelling cologne, and get in the habit of applying it on your neck and palms on a daily basis.
You'll love the way you smell, and trust me, so will members of the opposite sex!
11. A Cast Iron Skillet
Cast iron skillets are affordable, versatile and will last you a lifetime.
They are perfect to use during those colder months where your grill is all covered in snow.
They also retain heat like no other cooking item!
12. A Magazine Subscription
I know I know.
We are deep into the modern era of living, and no one reads magazines anymore!
Am I right?
Actually no. Magazines are still extremely popular.
Spending hours upon hours in front of a screen gets tiring, and your eyes definitely need a break.
That's where having something light to skim through such as a magazine is a really good way to relax.
Choose a topic you love to read about, and get your a subscription magazine.
It could be anything from health & fitness, off road cars or motorbikes, to gardening, home care and more!
---
13. A Wool BlanketThis one will get used a lot more than you think during the colder, winter months!
It's a good way to save money during winter.
And trust me, what woman doesn't love a cozy, wool blanket?
14. Quality Coasters
If you want to look after your table surfaces in your home, then make sure you have a good set of coasters for guests to use.
There's nothing worse than having liquid stains on your expensive table countertops!
15. A Book Collection
Reading is probably one of the best thing exercises you can do for your mind and emotions.
It allows you to escape reality and enter a new world.
By being a constant reader, you become more relaxed, more focussed and you can improve your language just a little!
Personally I love reading historic fictions, and have worked my way through quite a lot of quality books!
Related post: 40 Ultimate Best Books For Men
16. An Electric Toothbrush
We come from a family of dentists, and we live by electric toothbrushes.
Not only are they a convenient way of cleaning your teeth, but they are actually a lot more effective than your average, manual toothbrush!
Our best option is definitely the Philips Sonicare toothbrush!
Our family only ever recommend this one, and so will we!
17. A Basic Skincare Set
Now we men do not always need multiple fancy skincare products!
But let's get real – it's time we took just a little bit of care when it comes to our facial skin.
That's why a really good quality moisturizer made with natural ingredients and a facial scrub are the two essentials we need.
A scrub helps remove any dirt and built up dead skin cells, and a moisturizer ensures your skin looks and feels really healthy.
Shop a basic essential skincare set now!
18. Leather Boots
If not, why not hey?
At least once in your lifetime, you should treat yourself to a high quality pair of boots made of good leather!
Even if you think they are not for you, try them out this winter.
The great thing about good quality leather boots is that if you buy correctly, they could potentially last you a lifetime!
19. A Passport
Weird thing to say men should all own a passport, but it's true!
So many people do not ever travel.
It's good for you.
It allows you to see a different culture, a different religion, a different way of life.
If you do not own a passport, please get one and book a trip somewhere foreign!
20. Work Gloves
Hell yeah!
Most of us have lost our sense of doing some outdoor manual labor work.
If you live in a house with a garden or some outside space, then get yourself a pair of work gloves.
And next time something needs cleaning, fixing or a bit of work, throw them on and get to work!
Shop our favorite work gloves!
The above list of things every man should own is simple, yet attainable.
Be the best man possible and make sure you have the right tools to do so!
Cheers,
Richard
Shop On Amazon Prime!