These are the current best board games for adults on the market, according to us! And we hope you agree.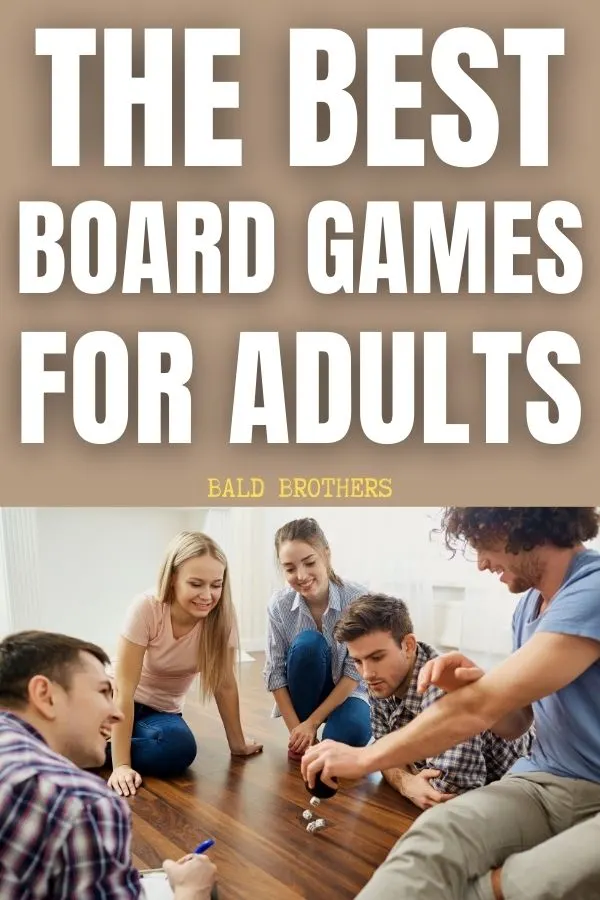 Remember when we were kids and thought board games were only meant for us?
Well, how wrong we were!
Not only are there some amazingly epic board games for adults on the market, but they can be some of the most fun you have ever had.
I have learnt so much over the years from playing board games.
They aren't just there to pass time.
You can improve your critical thinking, decision making and challenge your brain when playing board games.
Now whilst there are a ton of board games that are aimed at the entire family, we thought we would focus a little bit more on the best board games for adults only.
So if you are planning on throwing a few board game parties, then keep scrolling!
The Most Fun Board Games For Adults
See also:
These board games for adults below are just a few which we think every adult might enjoy.
So there might be a good chance that we have left out a few games which are really fun. If that's the case, feel free to add them in the comments section at the bottom of the article!
Right, let's get to some of the best and most fun board games for all of us grown ups.
Below are the best board games for adults!
1. Splendor Board Game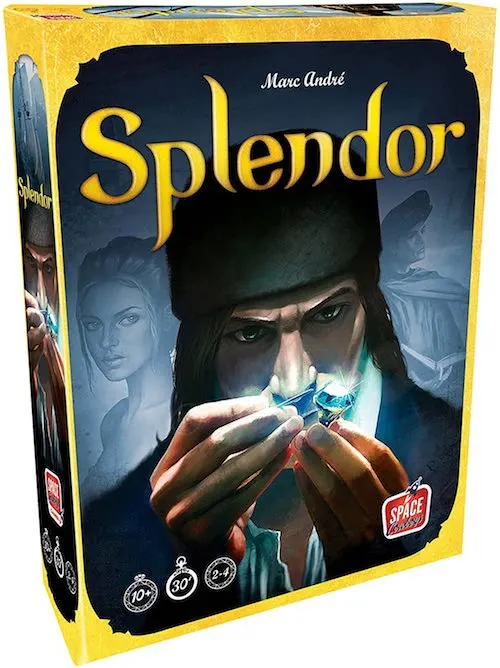 One of the favorites amongst families, Splendor seems to be quite addictive!
Made by Space Cowboys, Splendor is a strategy game where you compete to build Renaissance Europe's most lucrative and prestigious jewelry business.
You are basically a merchant, and take on your family and friends in trying to control all the gem mines, trade routes and storefronts!
2. Monopoly Friends Edition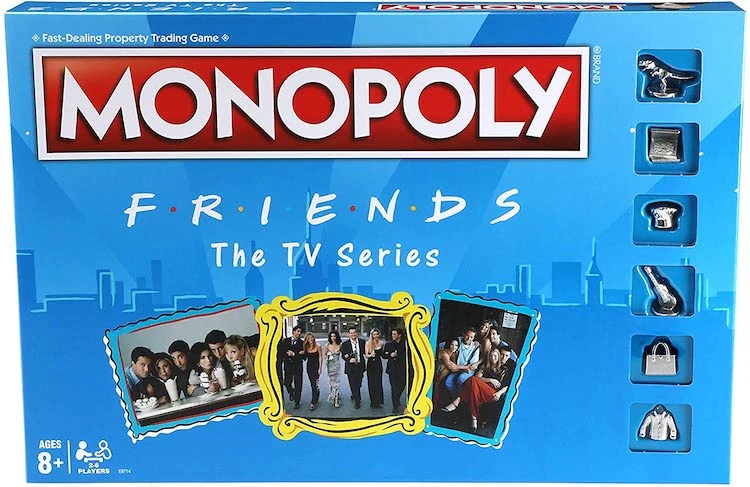 OK, so Monopoly isn't anything new, but we just had to add it to the list for all of you Friends fans out there!
Monopoly is such a great game, and actually teaches us the basics of money in a really fun way.
3. Catan Board Game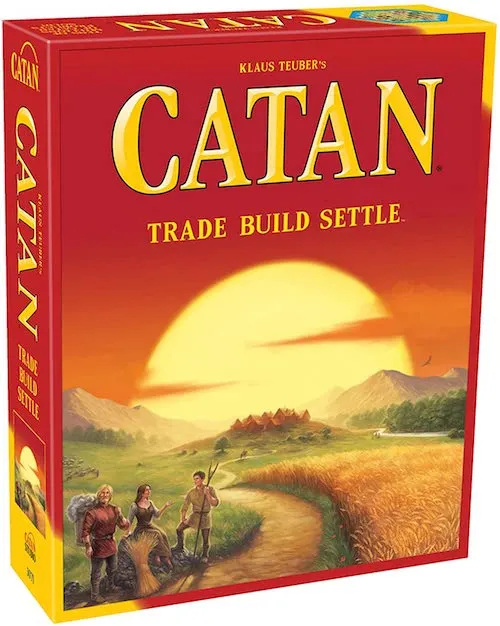 Trade, build and settle the Island of Catan in this addictively fun strategy game previously called Settlers of Catan.
You basically control your very own civilization, and get to compete against other players for victory points.
Replay opportunities are many, and it's one of those games that works really well in a group!
Your friends will love it.
4. Drawing Without Dignity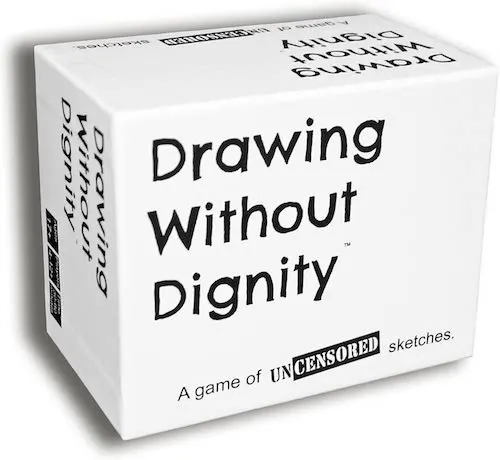 This is the perfect game for when the kids aren't home, and you want to have a fun party game!
It's pretty much just like Pictionary, but a bit more uncensored!
You and your friends will have to guess the highly inappropriate clues, so don't be surprised by some of the dirty words popping up.
5. Hive- A Game Crawling With Possibilities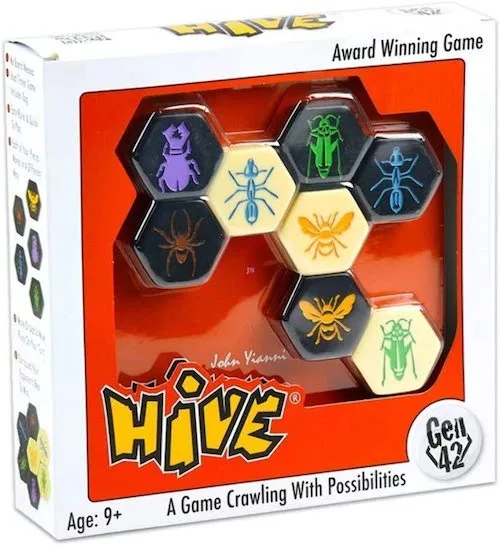 Perfect for those one vs one game nights, Hive will bring out the ultimate competitive streak in you and your partner.
It's a game of strategy, with the goal being to surround your opponent's queen bee while trying to block your opponent from doing the same.
6. Ticket to Ride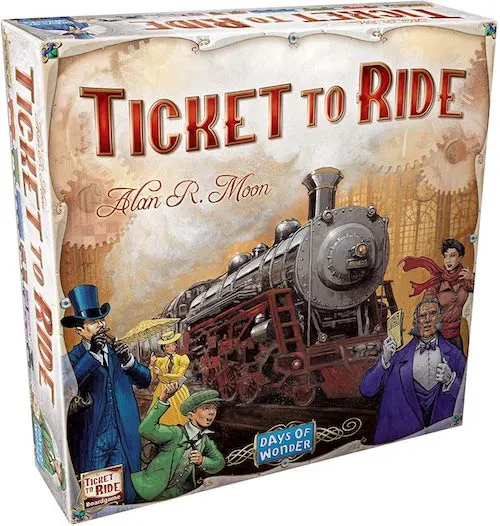 In this game, you have to build train tracks across the USA.
The map used is of 20th century USA, and there are endless possibilities for outcomes.
Basically, the player who builds the longest train and claims the most tracks from one major city to another is awarded points.
If you are after an adventure game, then this is the one!
7. Cards Against Humanity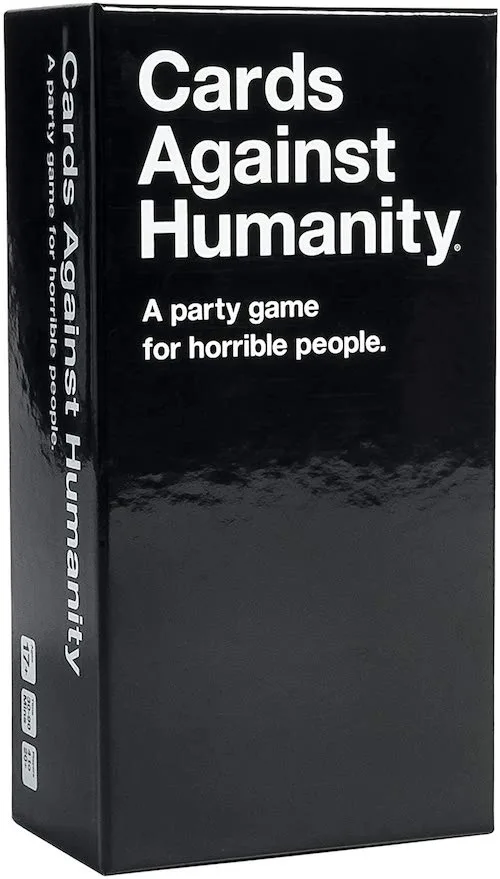 As the box says, this game is for horrible people.
Don't let that put you off, though. You and your friends will soon be addicted to this game!
Just make sure you don't play it with your mom, your dad or your grandparents.
8. Drink-A-Palooza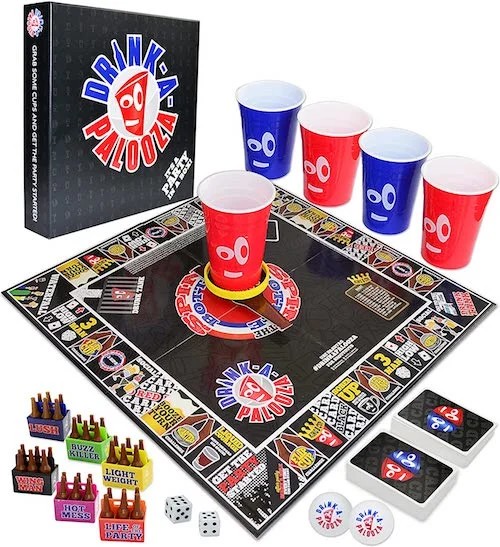 If you and your friends want a fun drinking game, then this one is for you.
It combines some of the best and oldest drinking games which we all know, plus there are a few new ones in there too!
Have a fun games night with your wild friends with this game.
9. Terraforming Mars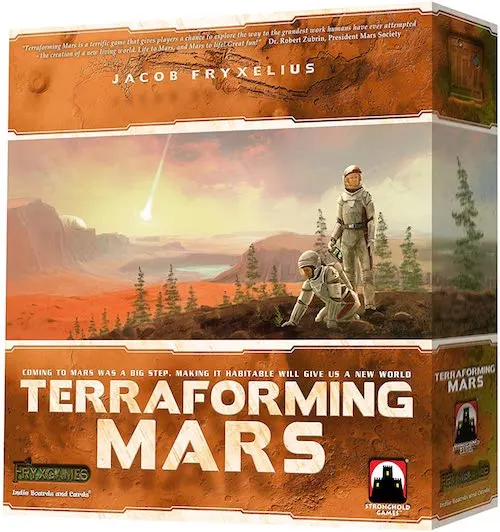 According to Elon Musk, we are all heading to Mars anyways.
So why not learn how to transform Mars into an actual liveable place?!
Terraforming Mars is a strategy game, where each player controls a corporation and tries to make Mars habitable.
10. Camel Up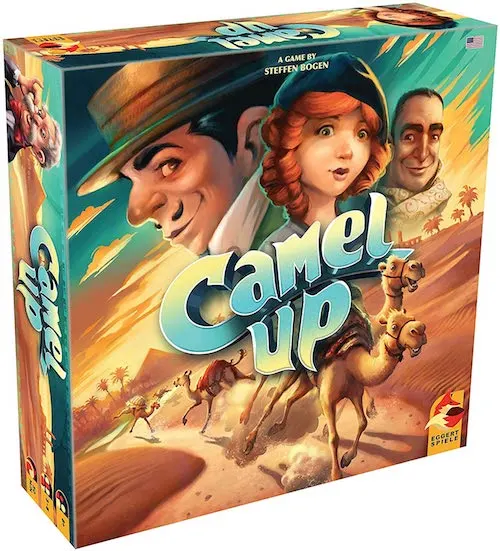 Are you a betting fan?
If yes, then you will have to try out this game.
You basically wager bets on which camels will win certain races. There's a lot more to it, and it is quite fun to lay with a few other gambling buddies!
11. What Do You Meme?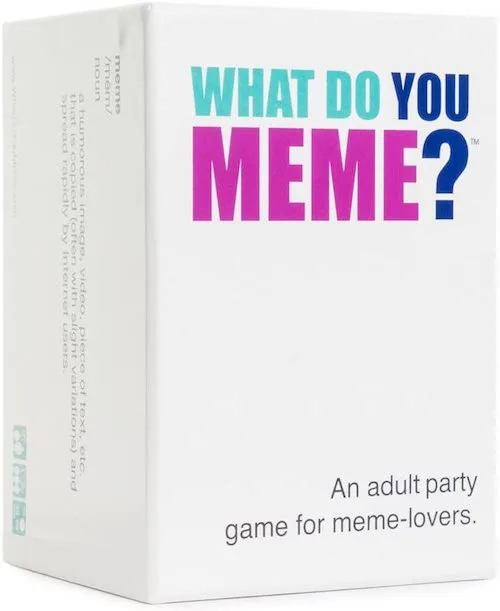 In this game, you compete with friends and family to create some of the best memes.
A judge flips over a photo card, and players need to pair it with a funny caption.
If you are an adult and enjoy memes, then this game is something which will be a lot of fun for you!
12. Hedbanz Adulting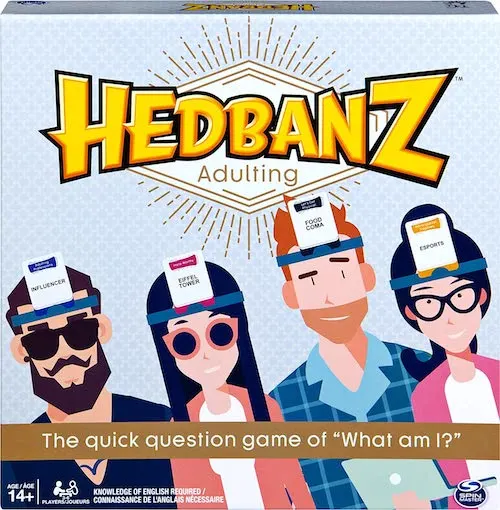 Whilst no board is needed with this game, it's still a fun adult game.
Each player straps a card to their head, and others have to guess the contents of the card by asking questions.
Hedbanz Adulting is aimed at adults, so make sure to play it with your adult friends!
For all you Office fans, you'll vaguely remember a similar game being played in season 1!
13. Joking Hazard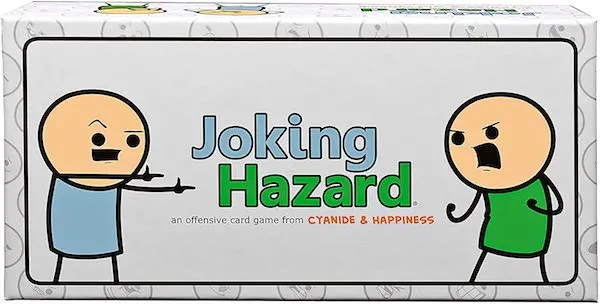 Three or more players compete to build funny and terrible comics about friendship, violence, sex, and everything in between!
The player who with the most cards at the end of the game wins.
It's not for kids, so make sure you only invite adults to play.
14. Codenames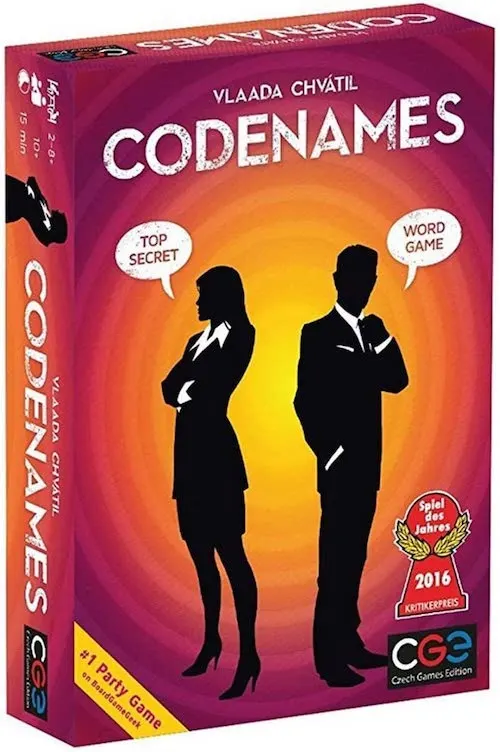 This is a quick, fun strategic game which is perfect for small groups.
"Very engaging game for adults and communication" says one reviewer.
The only drawback may be the fact that the max amount of players is set at 8.
But if it's just you and a small group of friends, then you will love it!
15. Exploding Kittens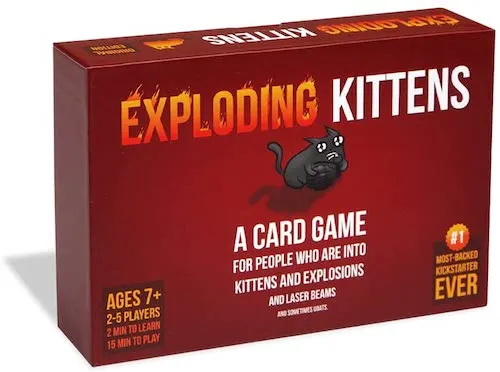 With 10s of 1000s of positive reviews, this game is popular amongst all sorts of adults!
As the creators of this game say – it's a hit party game for people who like kittens, explosions and laser beams! Oh, and sometimes goats.
Games last around 15 minutes, and can be replayed as often as you like.
16. …I should have known that!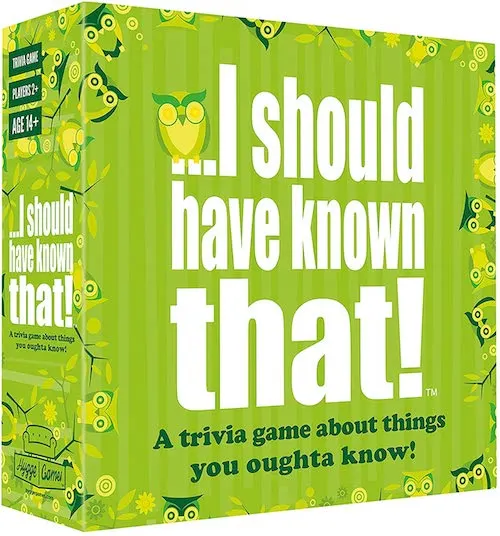 A great trivia game for all of you know-it-alls!
With over 400 questions, this game will keep you informed and entertained for hours!
17. Bad People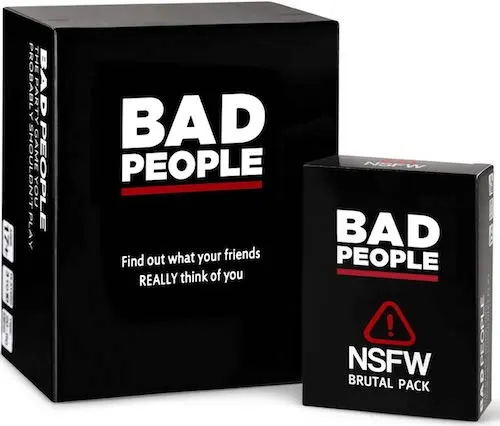 Yeap, this game is one of those crazy ones you probably should not play, but you will anyways.
Find out what your friends really think of you with some really hard to ask questions such as "who gets paid too much for what they do?", "least likely to be a target for identity theft?" and so on.
But still it is an awesome game!
18. Hunt A Killer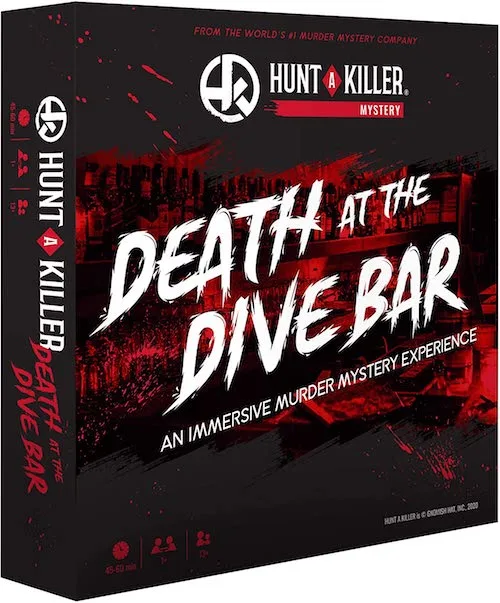 If you are a murder mystery fan, then this game is for you.
One reviewer said "So much fun for at-home date night!! We put the kids to bed early, ordered in, poured some wine, and solved a mystery!! This set is VERY well priced. We were amazed at the value of what we got and how much fun we had together."
Another said "My wife loves murder mysteries and I figured she might enjoy this. It is amazingly well put together and we both had a blast solving the case."
There you have it, a few of the best board games for adults.
People think you have to be a child to enjoy a bunch of games, but that cannot be further from the truth!
These board games for adults shows us just how much fun we can have, even as adults.
Enjoy them!
Other Fun Stuff To Keep You Busy
As an adult dude, we often forget that we can keep ourselves busy with a few other epic things!
Over the last two years, we have discovered some really awesome things such as fun hobbies for men to start taking up, or even a few epic books to read.
We often get caught up in our daily, weekly and monthly routine of life, and forget to take a bit of time for ourself to just have fun. Or to even learn a few new skills.
If you feel like you need a new hobby, for example, then make sure to check out this list!
Some of those hobbies include:
Rock climbing
Learning the art of coffee
Photography
Getting into art, music, meditation
DIY
Making honey!
And so much more…
Or why not learn a new skill?
One of those skills could be:
Cooking a tasty meal
Learning how to survive in the wilderness for a few nights
Jump starting a car
And much more!