Check out these 10 healthy habits of fit people you probably never even thought about, and change up your daily routines to start living a healthier life.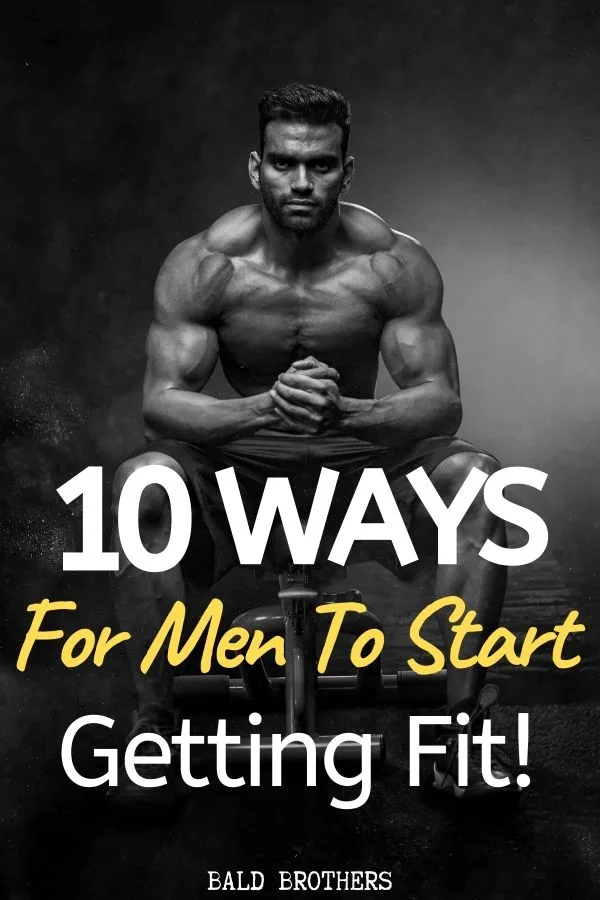 So you want to try and change up your daily routine a little and lead a healthier, happier and better life?
Sick of constantly feeling tired, a lack of energy or motivation and just plain and simply unhappy?
Then check out the 10 healthy habits of fit people I have put together today!
Now for some of you, these little changes could make all the difference. Often I speak with men who are completely unaware of how their daily habits are actually slowly destroying their health, one small step at a time.
A lot of guys just don't know where to start or even how to start when it comes to living a healthy life.
I get it.
We don't really ever get taught any of this stuff at school.
Nor did our college professors mention anything to do with everyday health.
And on top of it all, we witness most men before us going through life in a certain way which we think is normal. So we blindly follow down that path.
But it's not always good thing!
We need to stop, take a step back and start changing our ways.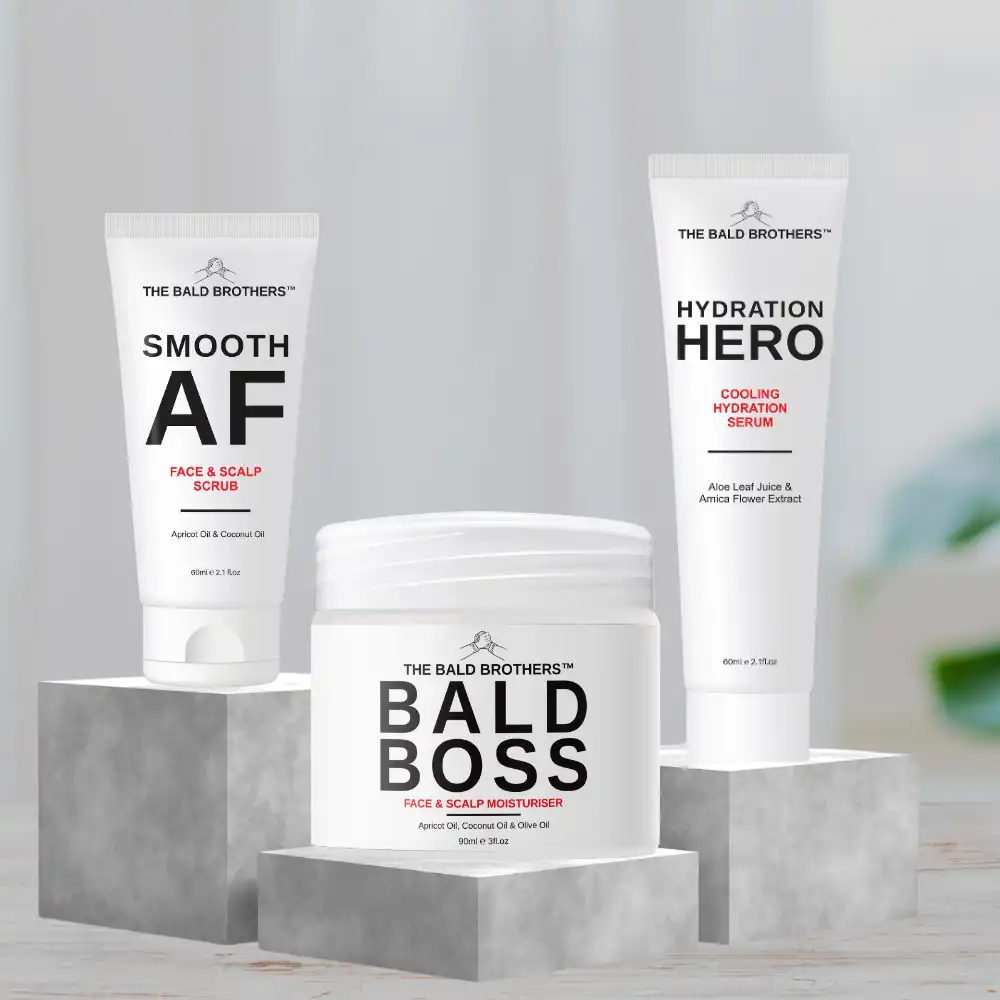 The Bald Brothers Full Bald Head Care Set
Smooth AF - Exfoliate & cleanse
Hydration Hero - Hydrate, cool and smoothen
Bald Boss - world's best moisturiser for bald heads!
Helps to maintain a healthy looking scalp and face.
Non shiny and non greasy moisturiser!
Free, Fast shipping to the USA & UK!
15% OFF your first purchase with code: BALD15
SHOP NOW!
10 Healthy Habits Of Fit People
Also see these related posts:
If you feel you could use a few easy tips on changing up your everyday way of life, then check out these simple tips you can implement every single day.
1. Get In A High Protein Breakfast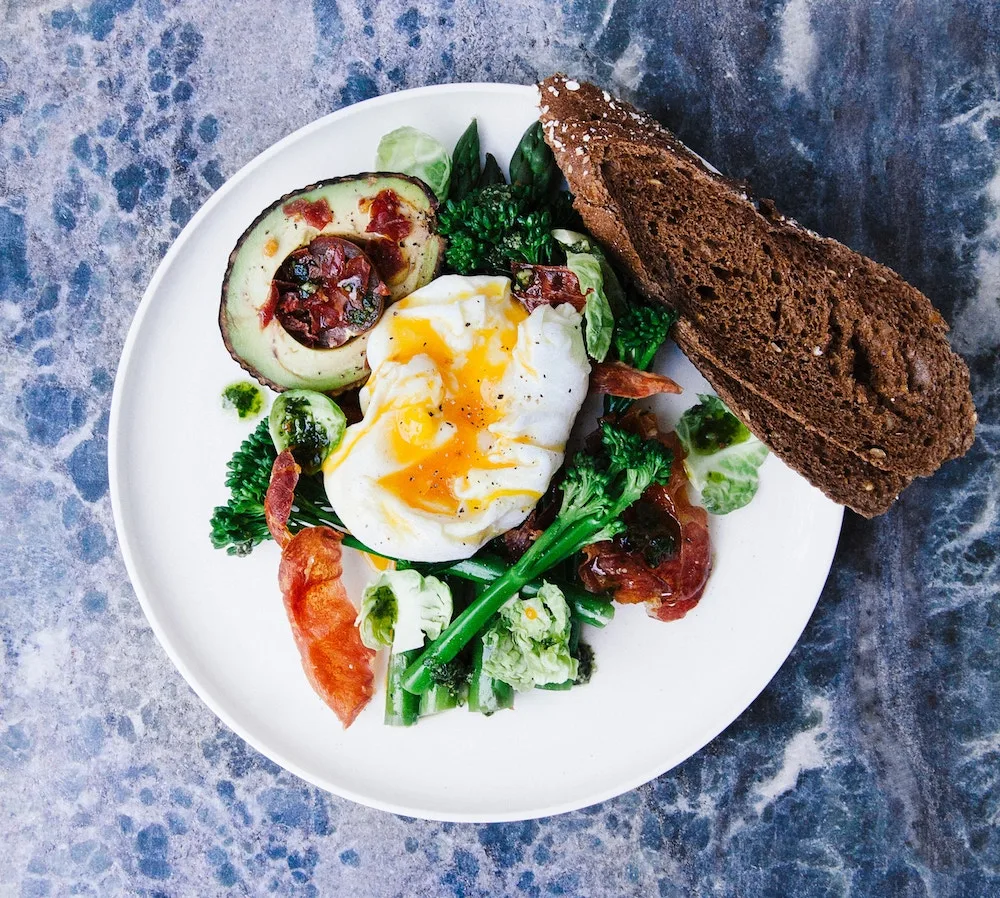 If you are a breakfast eater, then it's time to get rid of the sugarcoated cereals and start putting some really healthy food into your body.
Most people never take in any protein with their breakfast, but it is actually really beneficial to do so.
There are a few benefits to eating a high protein breakfast, including:
Reduces post-meal cravings later in the morning, so you won't grab that unhealthy snack
It can burn fat a lot easier
High protein breakfasts can also cause you to gain less fat
Now a high protein breakfast doesn't have to mean bacon and eggs everyday.
Foods such as plain Greek yoghurt, eggs, cottage cheese, seeds & nuts, overnight oats and healthy protein smoothies are a good place to start.
If you are rush in the mornings, then make sure to try out one of these 10 healthy protein smoothies. They can be put together in no time!
2. Drink Enough Water
I know of so many guys who just simply do not drink enough fluids.
Friends and family members who only ever pour themselves a glass of water when they are thirsty.
Studies show that drinking water can actually aide weight loss.
Not only should we have a glass of water before every meal, but it's a good idea to get into the habit of having one or even two large glasses of water first thing in the morning.
Every single day when I wake up, the first thing I reach for is some water. I'll have about half a litre before even going to the bathroom.
This helps to get your metabolism going, gives you energy and rehydrates your body. Remember, you have just gone about 8 hours without any liquids!
3. Do Your Workout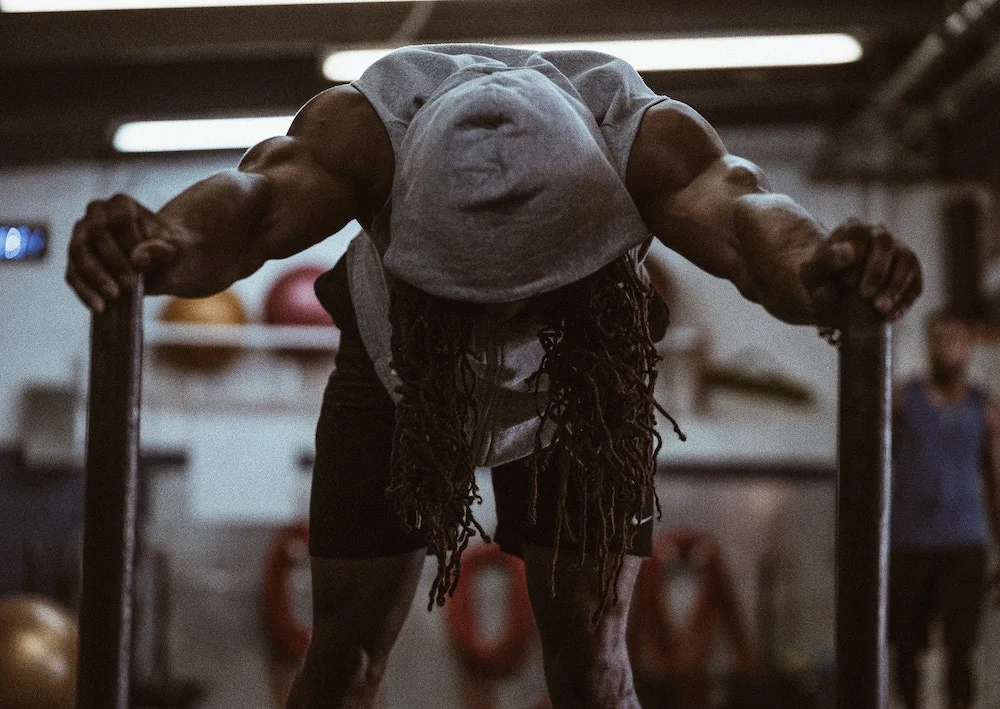 Even if it's just a quick one, make sure to always set aside a bit of time for your workout.
And on days that you rest, take that time and just relax for 30 minutes!
We can all slice out 30 minutes a day to get a sweat on, that's for sure.
If you aren't sure as to how or even why to start a daily exercise routine, then check out this post. It's great!
There's no better way to start your day than with a workout. If possible, try get up early and tick off your daily workout routine.
Did you know that you don't even need to go to a gym to actually get fit and in shape?
Check out these awesome related bodyweight workout articles:
4. Make A Healthy Lifestyle Permanent
There's a common element amongst those who have achieved and maintained a high level of fitness and health for many years, and that common element is that none of them are focussed on short term, quick fixes.
Giving yourself six weeks to get that perfect beach bod, then letting go once summer ends isn't the way to go.
Fit and healthy people don't ever just diet for a month.
Or even train hard for a few weeks just to reach a certain goal before a certain time period.
They keep it consistent.
Week after week.
Month after month.
This is the key to everything.
Rather start small, and keep at it week in and week out.
Decide for yourself to make a fitness lifestyle your permanent lifestyle.
5. Walk More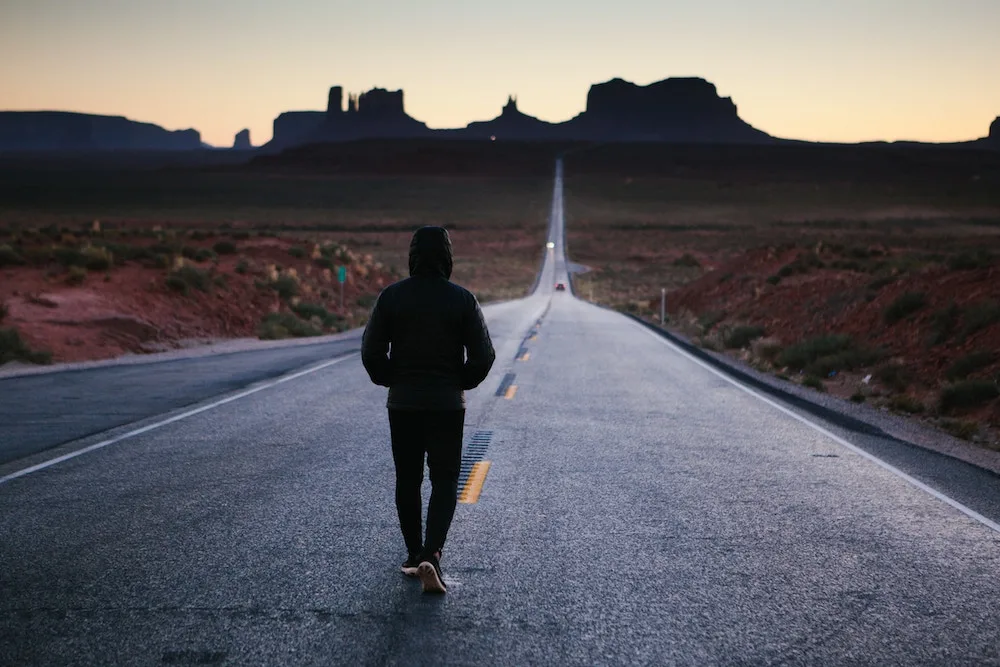 Trying to walk as much as possible is another effective way to being healthy and fit.
If your situation allows for it, you should try walk to work and back as often as possible.
Or even to the grocery store.
As long as you can get in a few extra miles of walking a day.
Taking transport everywhere is just too easy. I get it. But getting in the habit of rather walking will really benefit you.
6. Follow The 80/20 Rule
A big myth surrounding people who live an extremely fit lifestyle is that they constantly only eat lean foods and exercise.
Studies show that most fit people follow the 80/20 rule.
By this they mean that 80% of the time they'll follow a healthy diet, but then 20% of the time they'll eat and drink whatever they want.
It's a good idea to keep it balanced, otherwise too much of going in one direction will really become stagnant!
7. Training Season Is All Year Round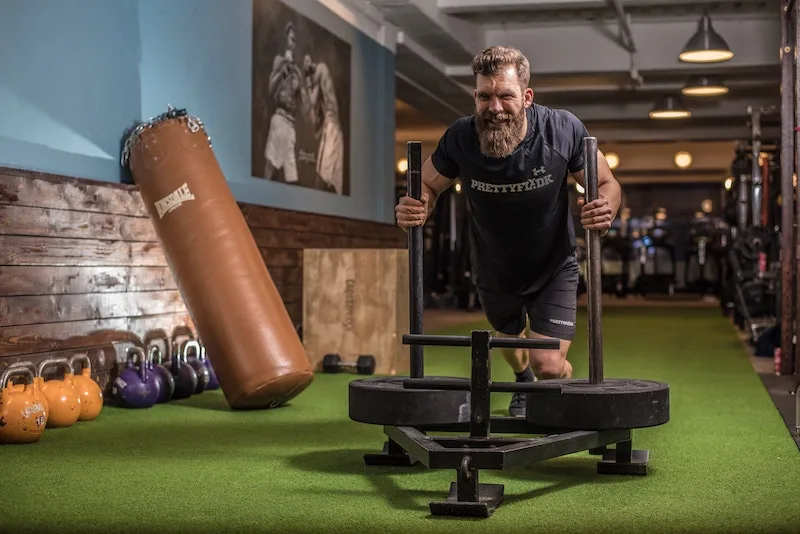 Don't fall into the trap of only working out a few months year, then hibernating during the colder months.
Keep at your fitness schedule 12 months a year, no matter which holiday it is!
Even if you are away on vacation with your friends or family, try sticking to your workout schedule as much as possible.
As I said earlier, consistency is key.
8. Don't Focus On Weight Loss
Ignore the weigh scale, and rather focus on your physical strength improvements.
Even if you are trying to get rid of some belly fat, it's a good idea to rather focus on how you are improving on your workouts.
How your running times are getting lower.
How many more push ups you can do. And so on.
The bi-product of this will be a better physical shape for you.
9. Cook At Home As Much As Possible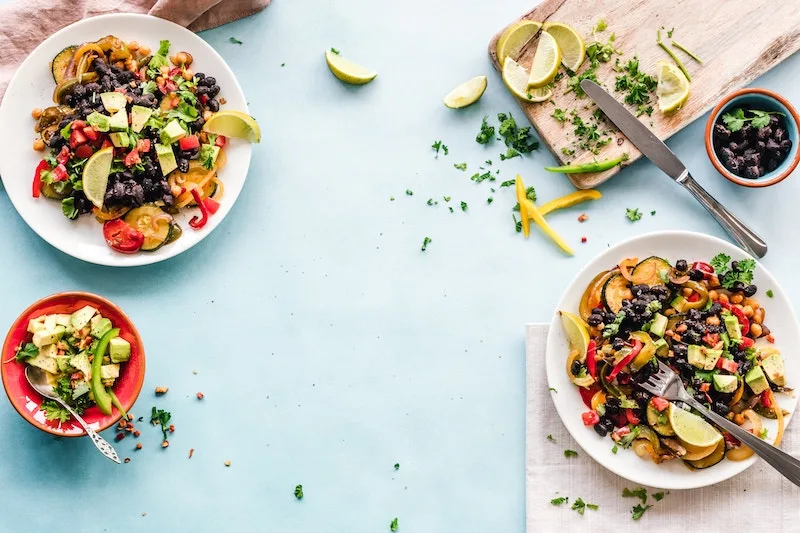 Cooking at home pretty much always means a healthier meal.
Even if you end up ordering a salad at a restaurant, it's usually still coupled with a few pints and a dessert.
I try cook at home at least 5 nights a week, then weekends I can afford a treat or two. Whilst still working out, of course.
By cooking at home, you have complete control over what you eat, and how much.
10. Write Down Your Weekly Fitness Goals Every Sunday Evening
A lot of guys I talk to who are serious about health and fitness tell me that they will often write down their plans for the week ahead at the end of every weekend.
This way they get to tick off every single workout, day by day.
It's a good way to set goals, and to stay by them everyday.
Conclusion
A few small changes to your daily routine can go a long way in the long term.
Try out a few of these, together will some good workouts, and see how you feel.
Cheers,
Richard