Today we have a guest post from Skalp – they are specialists in micopigmentation, and we find it an interesting approach to hair loss which some men might want to check out!
Suffering with a receding hairline or facing hair loss can be stressful and embarrassing, but rather than suffering in silence there are more ways than ever before to combat and deal with the situation.
We've put together this quick, handy guide to help you below.
For many men, shaving their head for the first time seems daunting, especially if they feel forced into doing it because their hairline is receding. At some point in the process, it is very normal for men who are losing their hair to consider the question, 'What would I look like with a shaved head?'
The truth is, if you are asking yourself should I shave my head, then you probably already know the answer. While there are mobile phone apps available to give you an impression of what their potential hairless style might look like.
The real thing could be a drastic or scary change that you may not feel entirely ready for.
The best part is, if you visit for a free consultation at any Skalp® clinic, they will take a photo of you for a 'virtual hairline mock-up' for free. This means you can actually see yourself with the scalp micro pigmentation treatment before committing.
That way, you can get your friends and family opinion if the new look works for you.
What is Scalp Micropigmentation?
Scalp micropigmentation (SMP) is a cosmetic procedure that is used to give an appearance of hair on the person's scalp.
It is popular with people who have gone bald or who are dealing with a receding hairline or alopecia and provides them with the look of a naturally shaved head by creating false follicles with cosmetic tattoos.
The popularity of SMP has grown exponentially over recent years, with more men and women signing up to get the hairline that they have been missing.
People who have undergone SMP say that it helped to rebuild their confidence and provide them with a boost to their self-esteem, helping them to regain the life they want to live.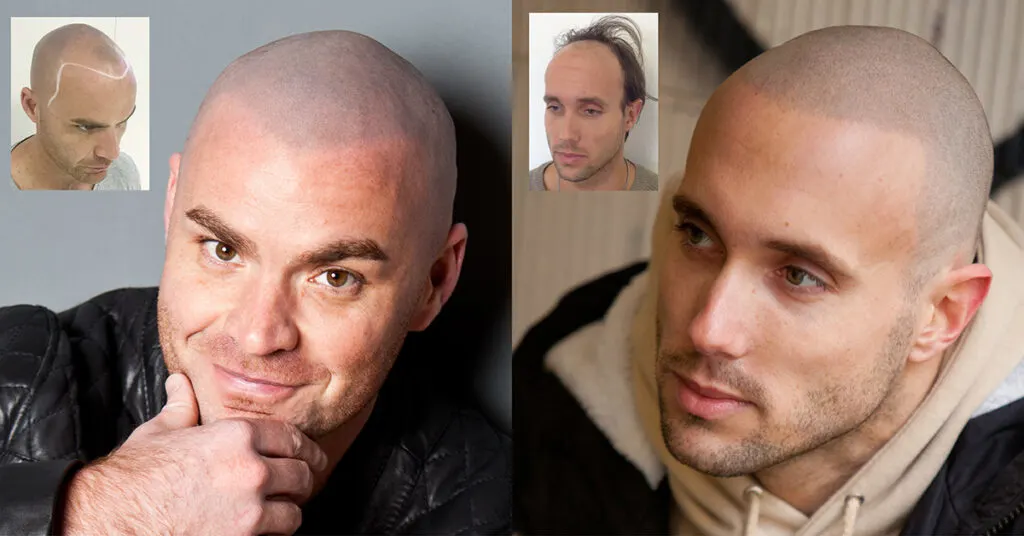 Benefits of Scalp Micropigmentation
The great thing about SMP is that it offers a number of excellent benefits, including:
Providing the appearance of a full head of hair, even in cases of severe hair loss or baldness. This can help to boost self-confidence and improve one's overall appearance.
A non-surgical hair loss solution that does not require any recovery time. Unlike hair transplants, which can be invasive and require time for recovery, SMP can be done quickly, and the client can return to their normal activities immediately after the procedure.
A long-lasting solution for hair loss. Unlike hair loss treatments that require ongoing maintenance, such as medication or topical treatments, SMP only needs to be done once, and the results can last for several years.
The Scalp Micropigmentation Procedure
At Skalp we follow a simply 6-step process:
● Free consultation: One of our qualified technicians will take a closer look at
your hair and talk to you about your hair loss and what you want to achieve by having scalp micropigmentation. They will then discuss your treatment options with you.
● Free virtual hairline mock-up: You don't have to just take our word for it that
the end result will look great on you. We create a photo-realistic digital version
of what your new hairline will look like. This gives you the option of changing
how you want it to look so that when you have the treatment, you get the
results you wanted.
● Session 1: If you go ahead with the treatment, the first session lasts 3-4
hours and we'll create the hairline and first fill.
● Session 2: The second session lasts 2-4 hours and involves a fill and texture.
● Session 3: The final session lasts 1-4 hours where we add the finishing
touches.
● Aftercare: To ensure you get the most from your treatment, we'll give you
some key tips on how to take care of your new hairline.
The entire procedure typically takes 3 sessions. The first two sessions are roughly one week apart.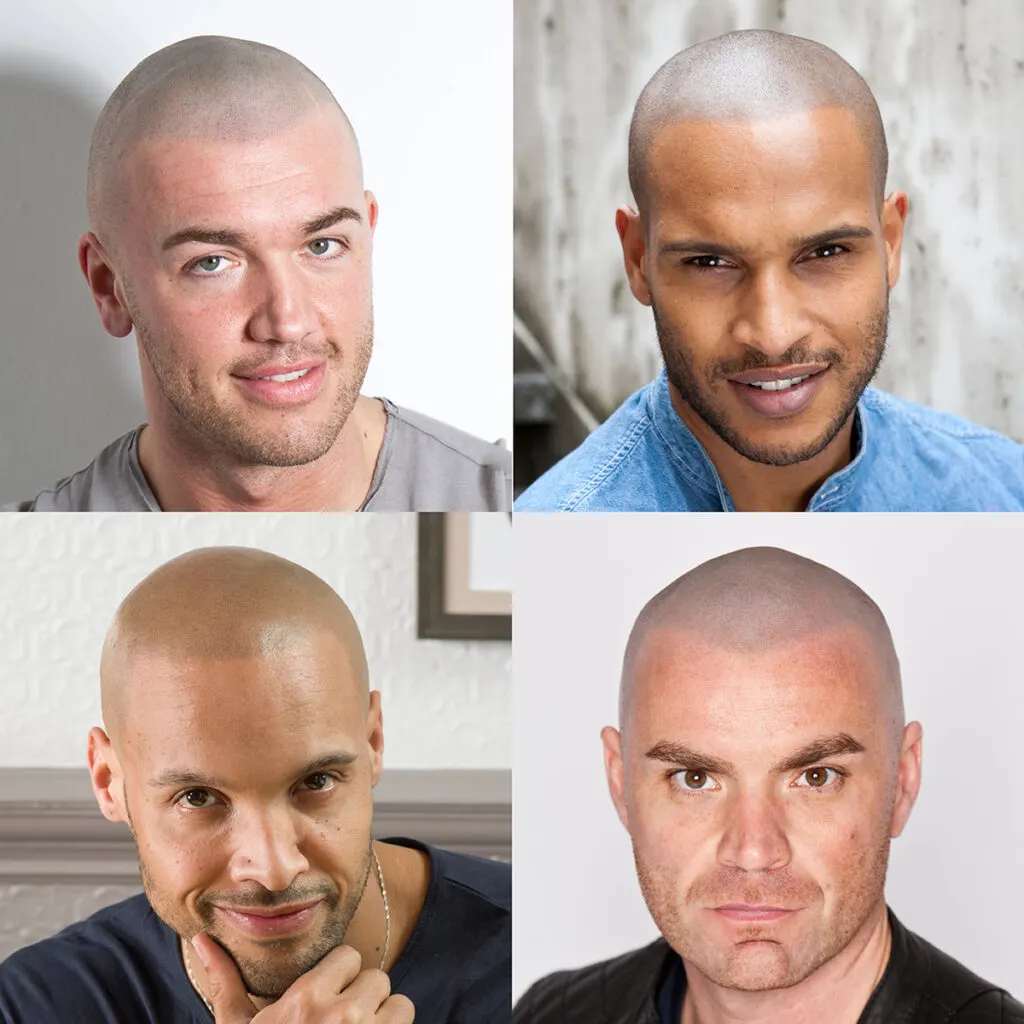 The final result will be a natural-looking hairline, which can last for several years, depending on the individual's skin type, aftercare and sun exposure.
Once you have finished your treatment there are some aftercare rules that you should follow to keep your new hairline looking healthy and realistic.
This includes not using any moisturiser on your scalp and avoiding shaving the area for a certain amount of time.
We'll give you all the advice you need to help you through this period so that you can ensure you enjoy your new look and can go out and about with the confidence you had before you started to lose your hair.
Find Out More About Scalp Micropigmentation Today
If you are interested in finding out more about scalp micropigmentation then the Skalp team is here to help. We've provided quality SMP solutions to many clients with a variety of needs and requests.
Whether you are overcoming a long-term medical condition like alopecia or you want to improve the look of your receding hairline, we have the skills and expertise to give you the results you are looking for. Get in touch today and arrange your no-obligation initial discussion to find out more.
Skalp® have clinics around the world.
We have clinics in New York, Los Angeles, London, Manchester, Edinburgh and Dublin.
Contact us for more information about scalp micropigmentation as a solution to thinning hair or balding today.
If you live in the UK or USA, then make sure to head to Skalp's website and check them out!