Start your day off the best way possible with these healthy breakfast recipes.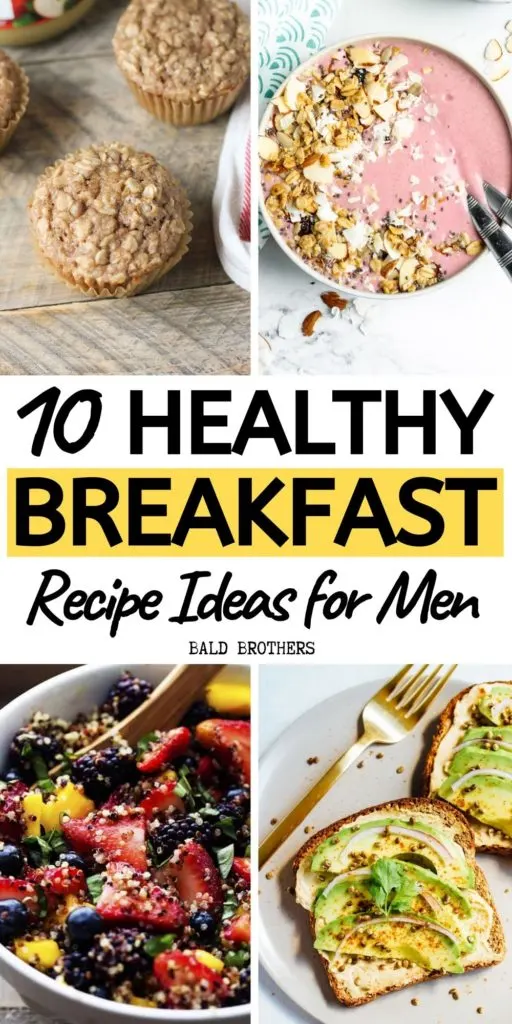 I'm personally not a massive breakfast guy.
I actually almost never even eat it. Except on weekends where I love pigging out just a little.
But lots of guys love a good breakfast, so I thought it would be a good idea to put together some of the internet's best healthy breakfast recipes around for you to check out.
It's a good idea to rather put in a bit of an effort and eat a healthy breakfast, rather than always grabbing a few slices of toast and jam!
So if you are looking for some healthy fuel to start off your day, then keep reading.
10 Healthy Breakfast Recipes
See also:
Get your day started off with a bang with these breakfast recipes.
Some of them require some effort, whilst others can be made pretty easily.
If all else fails, try a protein smoothie and you should be fine!
1. Applesauce Oat Muffins
The thing I like about these healthy muffins is that you can make them and just store them in your fridge all week.
Then you have something rather healthy to grab every morning!
2. Peanut Butter, Strawberry, & Banana Quesadillas
These are pretty naughty looking! Aren't they?
Definitely packed with energy, if you plan on making these for breakfast you'll be excited to wake up just to eat them!
3. Hummus Avocado Toast with Toasted Hemp Seeds
Avocado is one of those foods which should be part of your diet on a regular basis.
It's a healthy fat, fills you up good, and goes great with things such as eggs, hams, tomatoes, onions etc.
4. Smoked Salmon, Spinach & Egg White Wraps
This recipe is packed full of protein and healthy fats.
I think salmon has become the new chicken, in that everyone loves adding it to any wraps and salads these days!
5. Peanut Butter Overnight Oatmeal
Overnight oats is something I only recently discovered, and have tried it a few times.
It's pretty simple. You prep the oats the night before. Store it in the fridge. And smash it the following morning!
It's a good time saver for those of you who live busy lives.
6. Blueberry, Oatmeal & Yogurt Muffins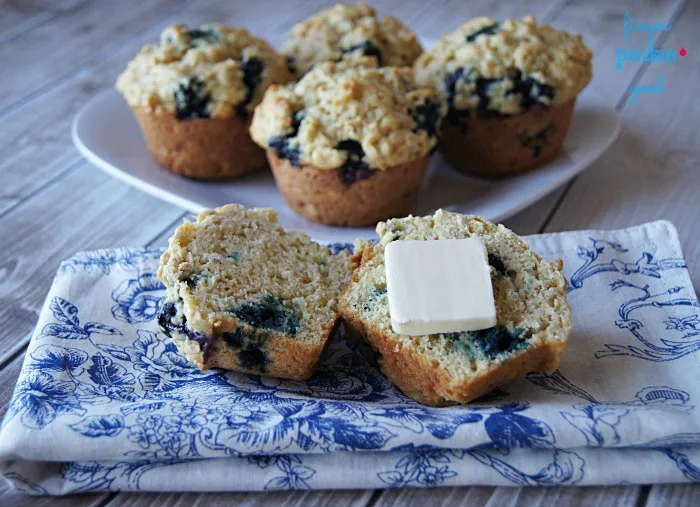 If baking is your thing, then try out your hand with these easy muffins.
7. Strawberry Banana Smoothie Bowl
I first tried out a smoothie bowl when travelling through Southeast Asia, and really liked them.
They pretty simple to make, and you can add whatever you want!
8. Quinoa Fruit Salad
Recently my brother wrote an article about some of the best protein sources we can get from non meat products, and quinoa was on the list.
It's a great superfood, so adding it to your breakfast is always a good idea.
9. Healthy Yogurt & Berry Smoothie
Smoothies are probably the quickest breakfast on the go you can make.
Check out this article for more smoothie ideas that are high in protein.
10. Sun Butter & Banana with Chia Seeds
I recently started smashing healthy toast with peanut butter and banana as a mid afternoon snack. It really gives me a lot of energy, and tastes awesome.
If you are training a lot and need energy, then this is a good option to start off your day with.
---
If breakfast is your thing, then hopefully these recipes might just help get you through the day a bit better!
Cheers,
Richard