In this post we are laying down the best gifts for men which you can buy for your man, all from a man's perspective!
When asking a guy what he wants for his birthday or for Christmas, most have no idea. And a few will usually answer with "I don't need anything".
We get that it's hard to shop for a gift for him.
So make sure to keep reading, as we know that buying a gift for him is not always as easy.
But we are here to help!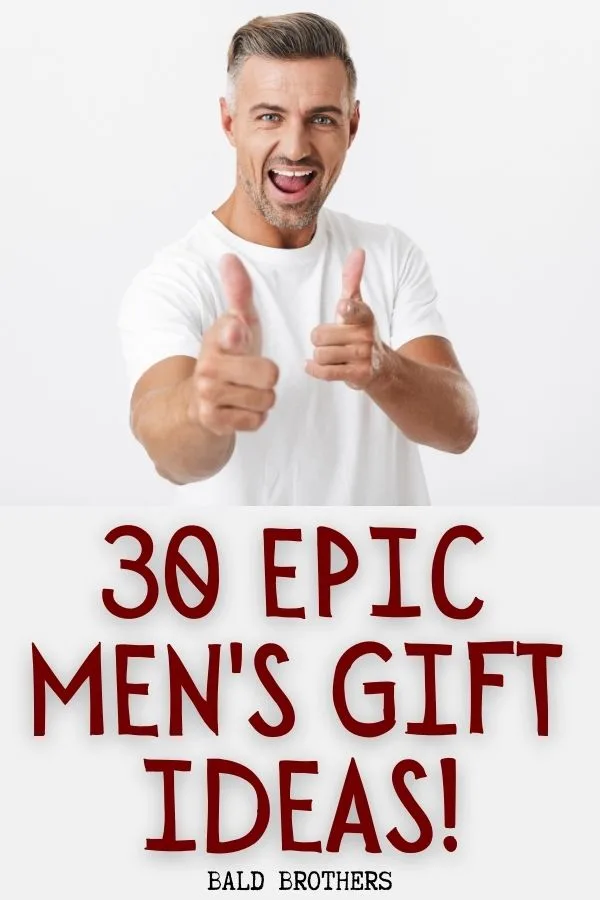 Now we know that the majority of people who read our blog consist of men, so you would think we should rather write an article about female gift ideas!
However, we thought who better to give all of you ladies out there tips on the perfect men's gift ideas than a bunch of guys?
In this article we will list what we think are the best ideas to gift men.
We love every single one of these ideas, and would be thrilled to receive any of these as gifts one day!
The Best Men's Gift Ideas
See also:
Now finding the perfect gift for your man doesn't have to seem like an impossible task.
It can be difficult, as us male species aren't always the easiest to shop for, but you can get it right if you just do a little research!
In any store, the men's department is usually less than half the size of the women's department, so the choices right off the bat are less.
Now there are a few gift ideas for men that seem to be bulletproof and always work, and I have made sure to include those in the list below.
I also added some out of the box ideas, and ones would could really make your man smile!
Below are some of the most epic men's gift ideas.
Enjoy!
1. Beer Subscription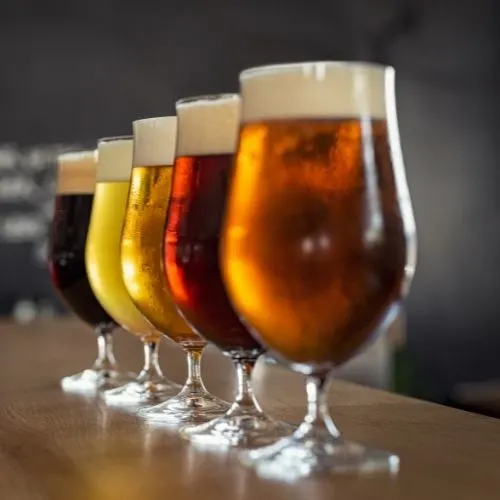 Now you could give your man his favorite beer, but why not sign him up to a beer or craft beer subscription service?
These are becoming more and more popular, and it's a pretty neat gift!
Getting a different type of beer delivered every month or every three months is pretty epic, and something to look forward to.
If your man is a beer lover, then be sure to search the internet for a beer subscription service in your state!
2. Skincare Bundle
Gone are the days where skincare routines are strictly for females.
Men are slowly but surely starting to take notice of their bodies and the health status of their skin.
Now us men do not require much when it comes to skincare, but just a few items will do.
A good quality moisturizer, scrub and wash will do.
As a gift, get your man an amazing skincare bundle and he sure will be a happy guy!
3. Ultimate BBQ Recipe Book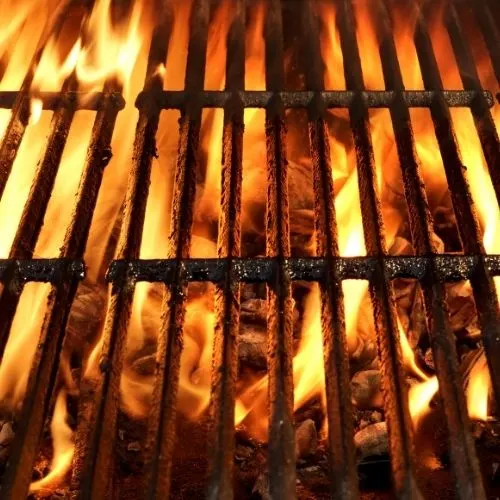 I grew up grilling a lot, and I think it's safe to say every guy either loves to grill and bbq, or really wants to start!
The thing is, most of us men have a very limited range when it comes to cooking food stuff on a flame.
Steaks, sausage, some chicken wings maybe, and it ends there.
Not to mention almost all of us have no idea how to grill non meat foods!
If your man needs to expand his grilling range, then maybe a good quality BBQ cookbook might help!
4. Whiskey Collection & Glasses
Nothing screams "I am a true gentleman" more than having your very own whiskey collection accompanied by a set of high quality whiskey glasses.
All men dream of having their very own man cave at home, where they can relax with their guy mates and enjoy a glass of whiskey, and even light up a cigar.
Recently my partner bought me a really amazing bottle of whiskey accompanied by 4 German crystal whiskey glasses.
It was a great idea as a gift, and one which I will keep forever!
5. Coffee Maker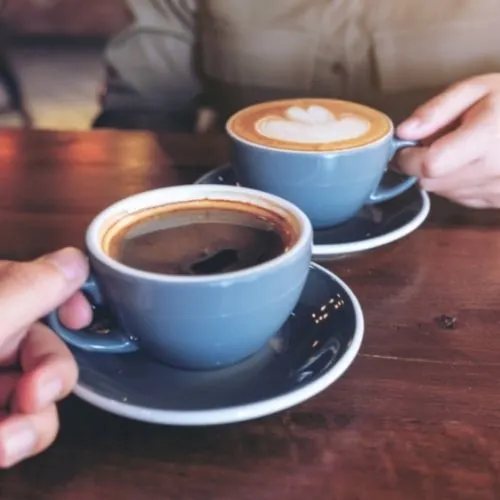 If you are still going out on a daily basis and buying coffee, then you are throwing money away!
Making a really high quality cup of coffee at home could not be any simpler than it is today.
Personally, I am the one who makes coffee in our household.
My partner has gotten into the luxury habit of being woken up on a daily basis with a fresh cup of coffee made by yours truly.
If you want your man to start making you some coffee, then get him a coffee maker!
6. Intro To DIY
Knowing how to fix things around the house is such a useful skill to have.
Nowadays, it has become more and more uncommon for guys to know any basic DIY skills.
Myself included.
But it definitely is something which all of us (men and women) should actually make an effort in learning more about.
That way, next time something small breaks in the house, you don't have to call someone to come in and fix it!
A basic tool kit is a handy thing to have around the house, and will always be a saviour.
7. Wet Shaving Kit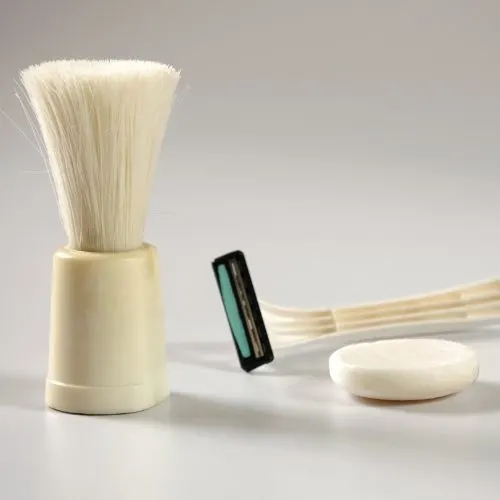 A shaving kit is another great gift idea for men.
Most guys shave on quite a regular basis, and for some it is a sacred routine!
If your man's shaving routine seems to be a bit if a mess, or he seems to always misplace all of his shaving tools, then get hime a wet shaving kit!
8. Leather Toiletry Bag
As a guy, I need something to neatly pack all of my toiletries in whenever I go away.
A good quality, leather toiletry bag can literally last a lifetime if looked after correctly.
Otherwise everything just gets lost, and my bag ends up being a mess.
Leather toiletry bags are awesome, and last so long.
See it like an investment!
9. Jump Rope
This might seem like a really weird gift, but jumping rope is an awesome exercise with so many benefits.
And thanks to certin new brands, it has become a complete lifestyle.
Not only will jumping rope get in you tip top shape, but it is a lot of fun and it's a skill which you can really master over time.
And on top of that, you can literally jump rope anywhere!
Get a high quality jump rope right now!
10. Hot Sauce Bundle
Who doesn't love a hot sauce?
You can put it on a variety of foods, and they just taste awesome!
But there are so many options out there, so it is hard to pick just one,.
Luckily, you can buy bundles of hot sauces with a few different flavors, so your taste buds will be totally satisfied!
11. Ice Moulds
These ice moulds are epic.
Perfect to add to any drink, they will impress any guests you have over.
That's for sure!
12. Shower Speaker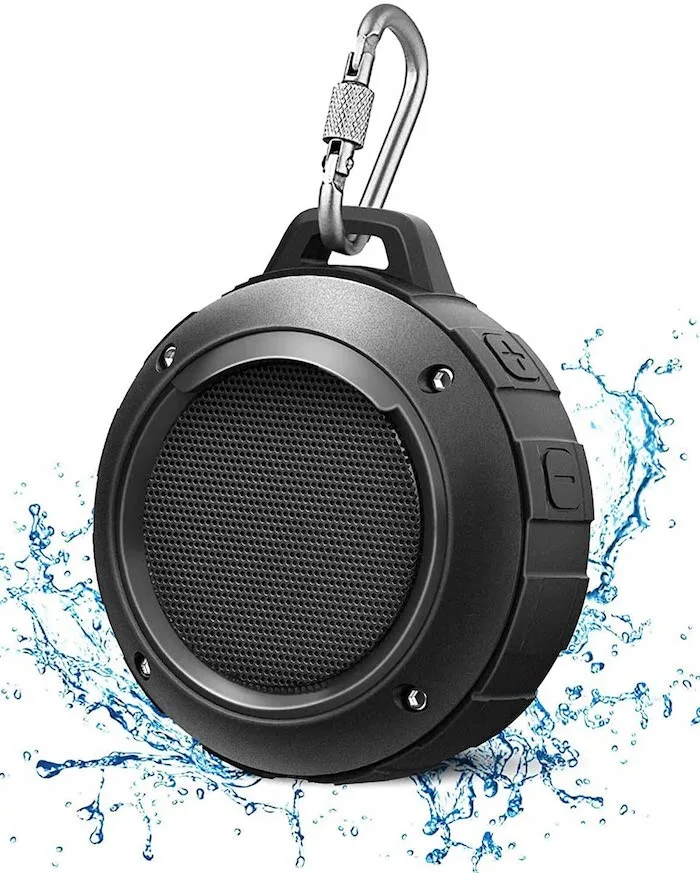 I recently bought one of these for my partner, and it's the best thing I ever decided to buy.
Every single shower is now accompanied by our favorite music.
It just makes showering even more fun!
And you both get to enjoy it.
13. Indoor Herb Garden
These indoor herb gardens are so cool, and very useful.
No matter how grand a cook you consider yourself, you will always need a few herbs in the kitchen.
So instead of buying herbs at the grocery store, grow them yourself!
It works out cheaper, and is also a lot of fun!
14. Pizza Stone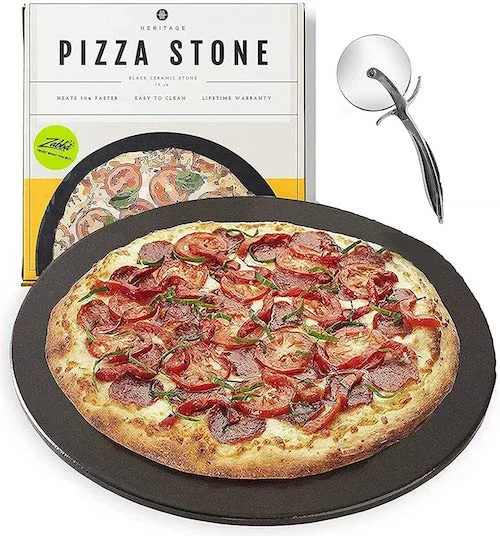 If you don't own a pizza oven at home (who even does?) then the next best thing is a pizza stone.
Pizza cooking stone's allow your homemade pizzas to cook in an amazing way, and they are so versatile too.
15. Cast Iron Skillet
These things are really long lasting, and extremely versatile.
You can use them for pan frying, baking bread, cooking steaks, roasting and more.
And the longer you use them, the better they get!
Definitely something which is perfect to have at home, or to take on your next camping trip.
16. Mini Indoor Fire Place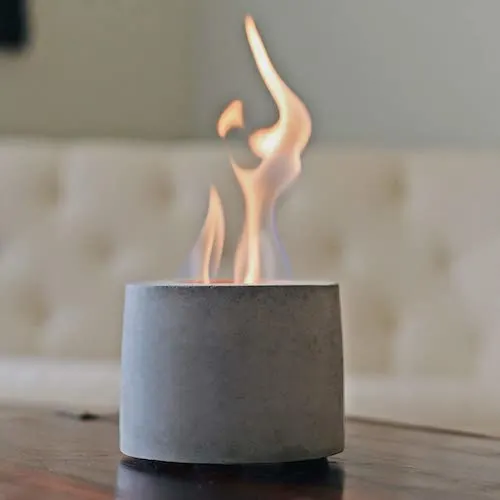 These are so cool, and really do create a vibe which is calming!
Everyone loves a bit of fire.
Staring at a flame is really hypnotic, and relaxes one a lot.
So if you think your man would appreciate a mini indoor fire place, then definitely get him one of these!
17. Beard Care Kit
Does your man have a beard? If not, would he want to grow one?
Either way, having a beard care kit is another cool item for us men to have in the bathroom!
If he is just trying to grow a beard, you could opt for a beard growth kit.
Otherwise a beard care kit is just fine.
18. The Illustrated Art of Manliness
This book is an illustrated, how to guide on so many useful things in any man's life.
It contains over 100 skills which every modern man needs to know.
From self defense, care repair and survival to chivalry and style, it's a really cool handbook to have!
19. A Manscaping Set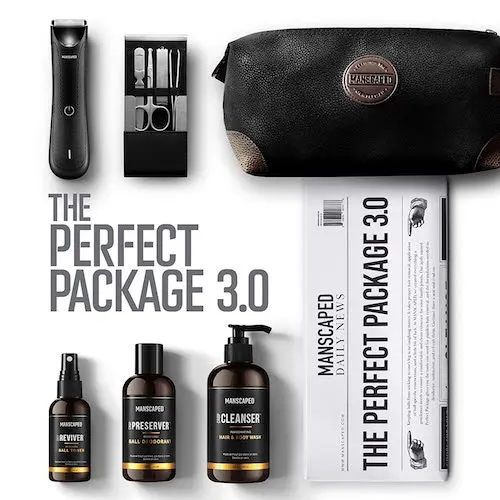 Men are starting to groom downstairs more and more often these days!
Gone are the days where we don't have to take care of that part of our bodies anymore.
And with that, brands have popped up all over the world offering the best grooming sets to get the manscaping done.
20. Convenient Charging Station
This one is for the guy that tends to always lose something!
Be it keys, wallet, glasses, phone, or anything else, this amazing charging station is the perfect place to put down and organize all your stuff.
21. All Natural Spa
Yes ladies, us men also require a bit of TLC every now and then!
No matter how manly your man is, deep down inside he too would enjoy treating himself to a few self care products. Especially in the form of spa goodies.
22. Computer Glasses
I recently decided to purchase myself a pair of stylish blue light glasses that are supposed to help with the eye strain caused by screens.
Most of us spend hours a day staring at screens, so it just makes sense to try and protect our eyes as much as possible!
The cool thing about these glasses is that they are super stylish. And they do work!
23. Advanced Driving Lesson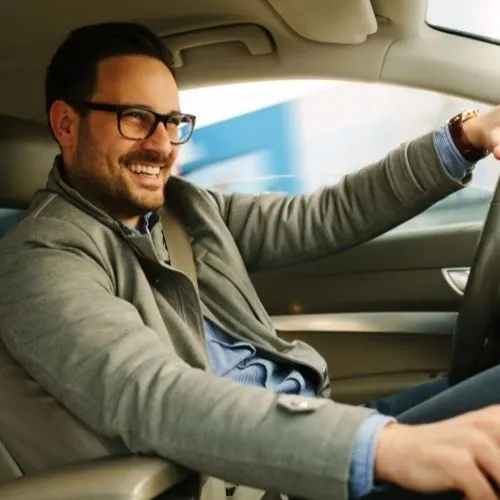 These aren't always available, but I know of a lot of cities where you could find these types of lessons.
A few of my friends have done them, and they are super helpful and also fun!
You basically spend the day being taught how to actually increase your driving skills, and how to get away safely incase you are being chased down by criminals!
24. Bald Head Care
Is your husband a 100% bald man?
Then you better get him his very own bald head care products!
Lucky for you, we here at The Bald Brothers specialise in this sort of stuff.
For far too long have bald men had to deal with skincare products made for all other men.
It's about time we create our own products, just for us baldies!
25. Beard Bib
No more beard hairs lying all over the bathroom!
These beard bibs actually work like a charm, and will result in no clogging of drains and no mess.
26. Waffle Maker
Gifts like this are always a win win because everyone gets to enjoy it.
Just make sure your man does the cooking!
Waffle makers last a long time, and will be used very often. So it is definitely worth the money!
27. David Goggins Book
Does your partner maybe seem or feel like he is in a rut? Or maybe he is in need of some motivation.
Be it for work or for exercise, David Goggins has the ability to get anyone's ass off the couch and into gear.
He is one of the best motivators out there, and will get you doing shit in no time!
28. Gin Samples
With the warm weather coming up, there is no better time than to get those gin and tonics ready!
They make a great summer alcoholic drink.
29. Travelling Cocktail Kit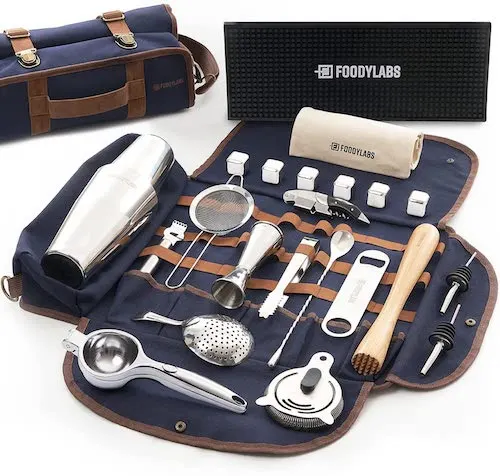 If you and your partner enjoy cocktails, then this kit will make the perfect gift.
It's a neat set, and comes with everything one needs in order to mix the perfect cocktail.
On top of that, it's travel friendly!
30. Craft Beer Making Kit
Make your very own brew at home with this kit.
We often take for granted how easy it is to get hold of some fresh beer.
But making your own craft beer is so rewarding, and the end result will taste even better.
Conclusion
There you have it.
30 Men's gift ideas which I would actually be happy to receive as a gift!
Buying a gift for a man can be quite a difficult task.
But we love the ideas listed above.
Now these are just ideas, and I am pretty sure you can probably think of even better ones. So if you do, let us know!
Cheers,
Richard