We all know that Joe Rogan is the king of all kings when it comes to hosting podcasts. But there's a bit more to him than simply being a podcast host! This article will show you how mr Rogan became a bald icon, and how he is one of the baddest men in Hollywood today.
Who is Joe Rogan?
Many people only know Joe from his world famous JRE podcast, or you may even see him commentating on most big UFC fight nights.
But a lot of people don't really know anything more about him.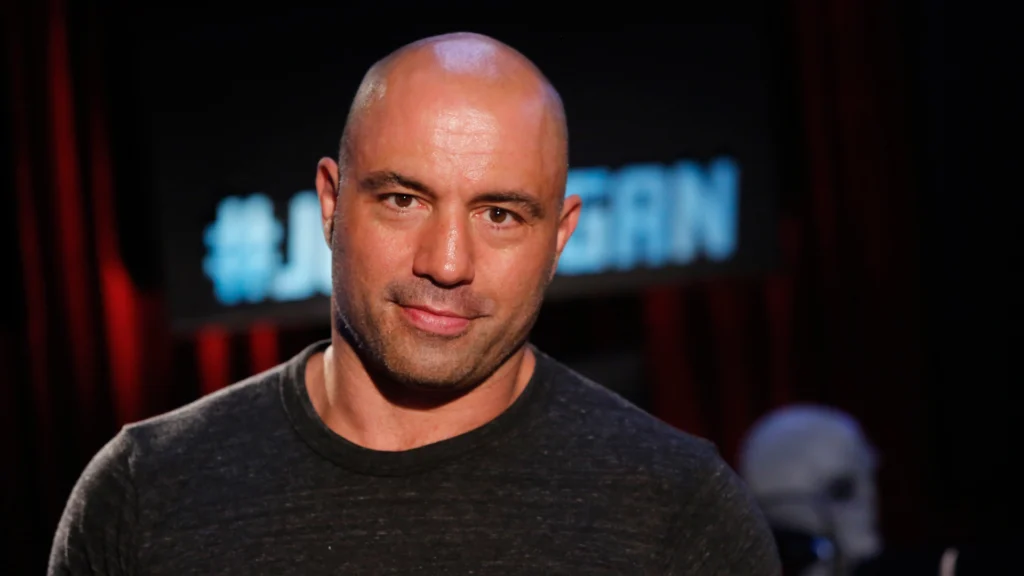 Rogan actually began his career in comedy, and was one of the stars in shows such as NewsRadio and Hardball.
On top of that, he hosted Fear Factor and has always been doing standup comedy shows.
Although he has been successful as a stand up comic and as a commentator for the UFC, his best work is definitely what he does with his podcast.
I myself tune into it almost on a daily basis, as he has some of the most interesting guests around that come on the show.
He is also a black belt in jiu-jitsu, he has been practicing kickboxing and taekwondo for years, and will destroy most men in Hollywood!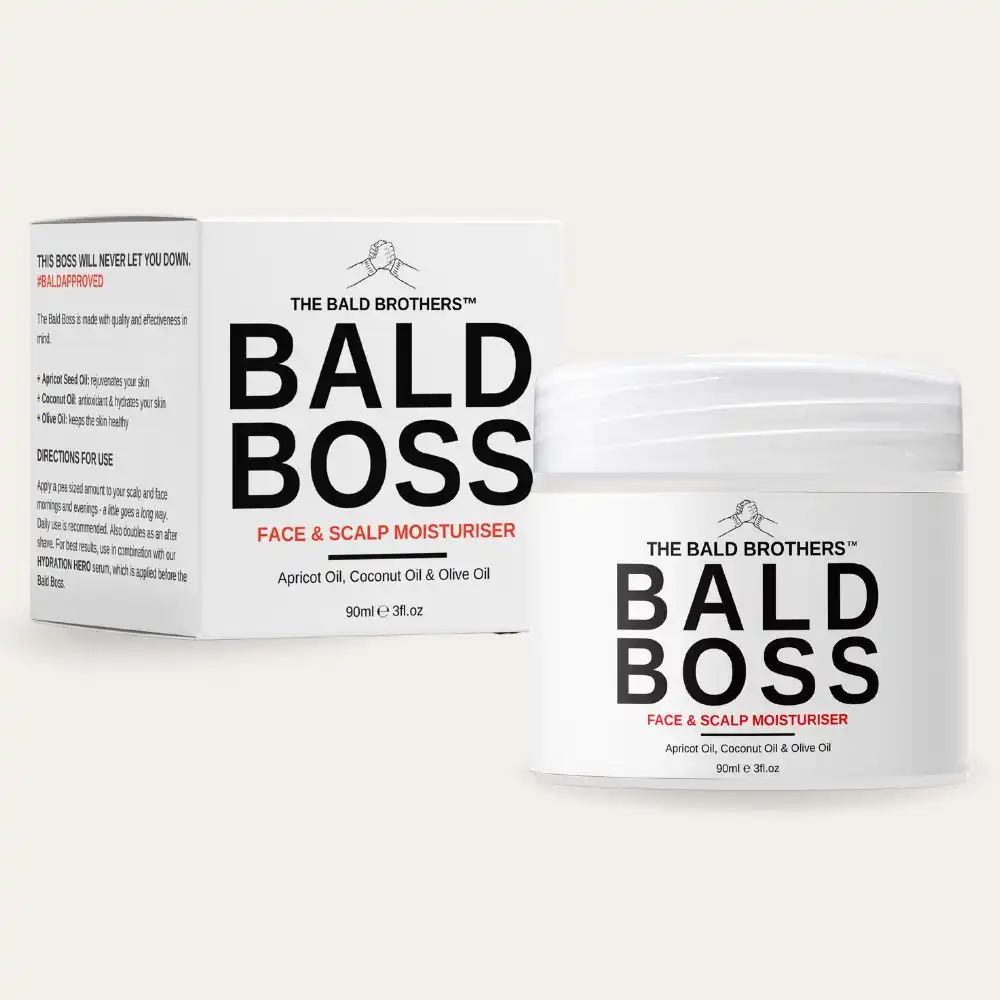 What Are Joe Rogan's Biggest Achievements?
Currently you'll often see Rogan at UFC events, hosting the weigh-ins and commentating on fight night.
But this isn't his most famous job.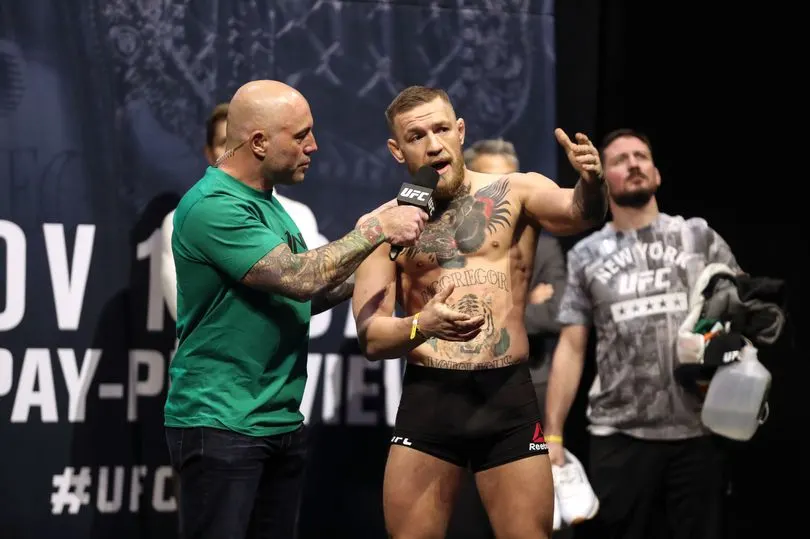 It's pretty easy to see that Rogan's most famous project to date is the JRE podcast.
If you haven't watched them yet, then head over to his Youtube channel and start watching!
He has guests come on from literally all backgrounds.
Famous actors, successful athletes, millionaires, billionaires, politicians, scientists, and any other interesting human being possible.
The one reason he has had so much success is his ability to hold up long conversations with people on all sorts of topics.
Not many podcast hosts have this ability.
His episodes usually last between 2 and 3 hours, and he does about 3 interviews per week.
As of 2019, Joe Rogan's podcasts receives an average of 190 million downloads a month!
How Joe Rogan Became A Bald Icon
If you see footage of Rogan early on in his career, you'll notice that he used to have a full head of hair.
He has, however, often spoken about his baldness on his podcast. Rogan mentioned that he tried every single product out there to keep him from going bald. And even considered implants.
But eventually he too knew that the only way to fight it was to embrace it, and went for the fully shaved head!
The look suits him, and most of us see him as one of the most iconic bald men in the world.
Joe Rogan's Health & Fitness
One of the reasons Rogan looks so good bald is that he is in really good shape.
Especially for a 50 year old man!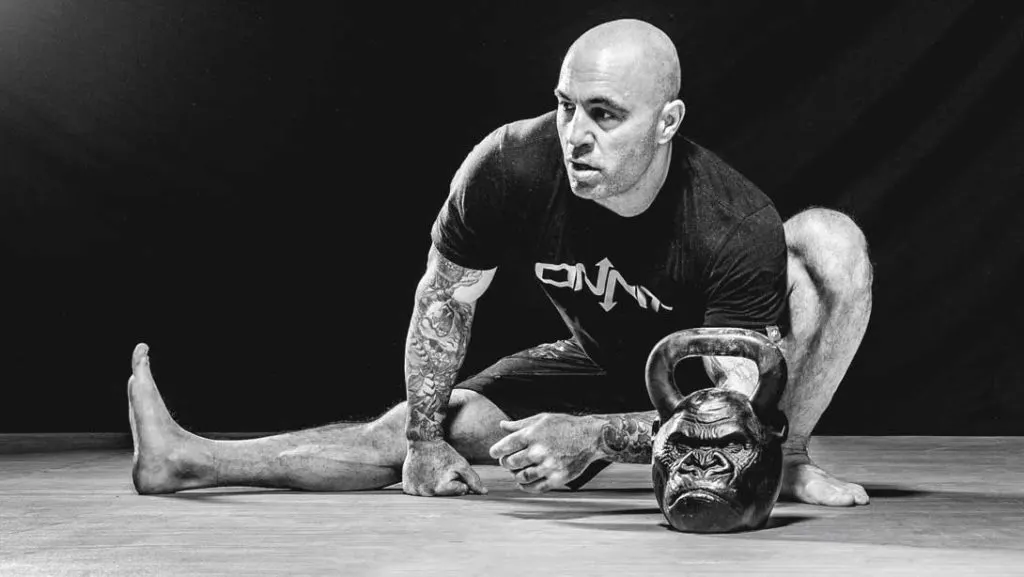 Like we always say here, baldness and being in shape go hand in hand. It'll just make you look better and meaner.
He often tries out various forms of dieting and fasting, and will keep you updated on his show.
But the biggest part of his fitness is his martial arts training.
On top of martial arts, he works out almost every single day in the gym.
The man's definitely an inspiration to us all!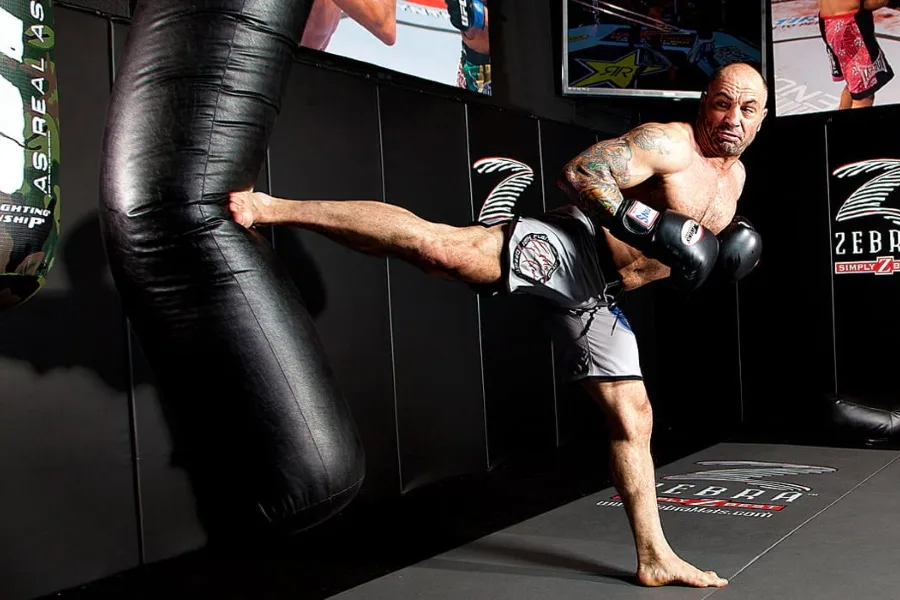 Who is Joe Rogan's Partner?
Rogan is married to Jessica DItzel.
Together they have 2 kids, but Joe definitely makes a point of keeping his private life personal.
So not much is known about his family.
What is Joe Rogan's Net Worth?
Rogan isn't short of any cash, thanks to his long standing career in comedy, sports and podcasting.
His estimated worth sits at $25 million, which isn't too bad!
The JRE podcast makes a really good living, and it is rumored that each episode makes somewhere between $30k and $75k.
Favorite Joe Rogan Quotes
Below are some of my favourite Joe Rogan quotes.
---
"I love a success story, but even more than a success story; I like a dude who f***s his life up and gets his life together again story."
"One of the most fascinating lessons I've absorbed about life is that the struggle is good."
"There's a direct correlation between positive energy and positive results in the physical form."
"Live your life like you're the hero in your own movie."
"The time you spend hating on someone robs you of your own time. You are literally hating on yourself and you don't even realize it."
"Greatness and madness are next door neighbors and they often borrow each other's sugar."
"By putting yourself in that intense form of stress, it makes regular life more peaceful."
"Haters are all failures. It's 100% across the board. No one who is truly brilliant at anything is a hater."
---
Rogan is just another bald man we can all look up to and aspire to be like!
Cheers,
Richard