In this article we are going to discuss how to boss your baldness and live your life better than you ever have imagined!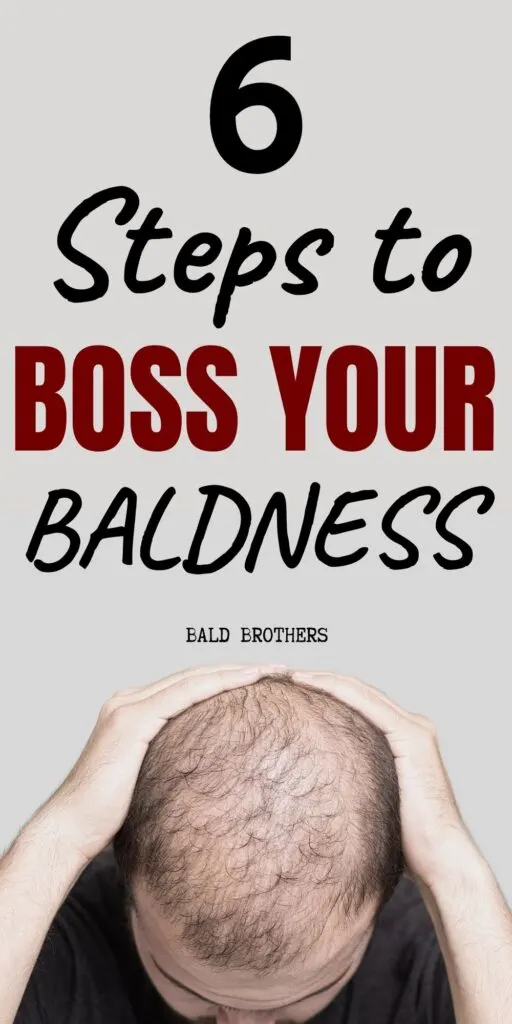 Taking ownership of a situation usually means that you take control of what you can and not giving the uncontrollable situations any thought at all.
Because, after all, you cannot really do anything about something you cannot control.
Taking ownership of your life will lead to more confidence and a self improved life.
It doesn't work the other way around. You can't suddenly just become confident without taking any action.
I am specifically talking about hair loss and balding in this article, but this also applies to almost every other situation in life too.
You need to step up and take responsibility and ownership for your hair loss and implement change ASAP.
Some of you might be thinking how you can possibly take ownership of something that is fading away so quickly, but this can be done!
If you want to learn how to take ownership of your baldness, then I suggest you keep reading!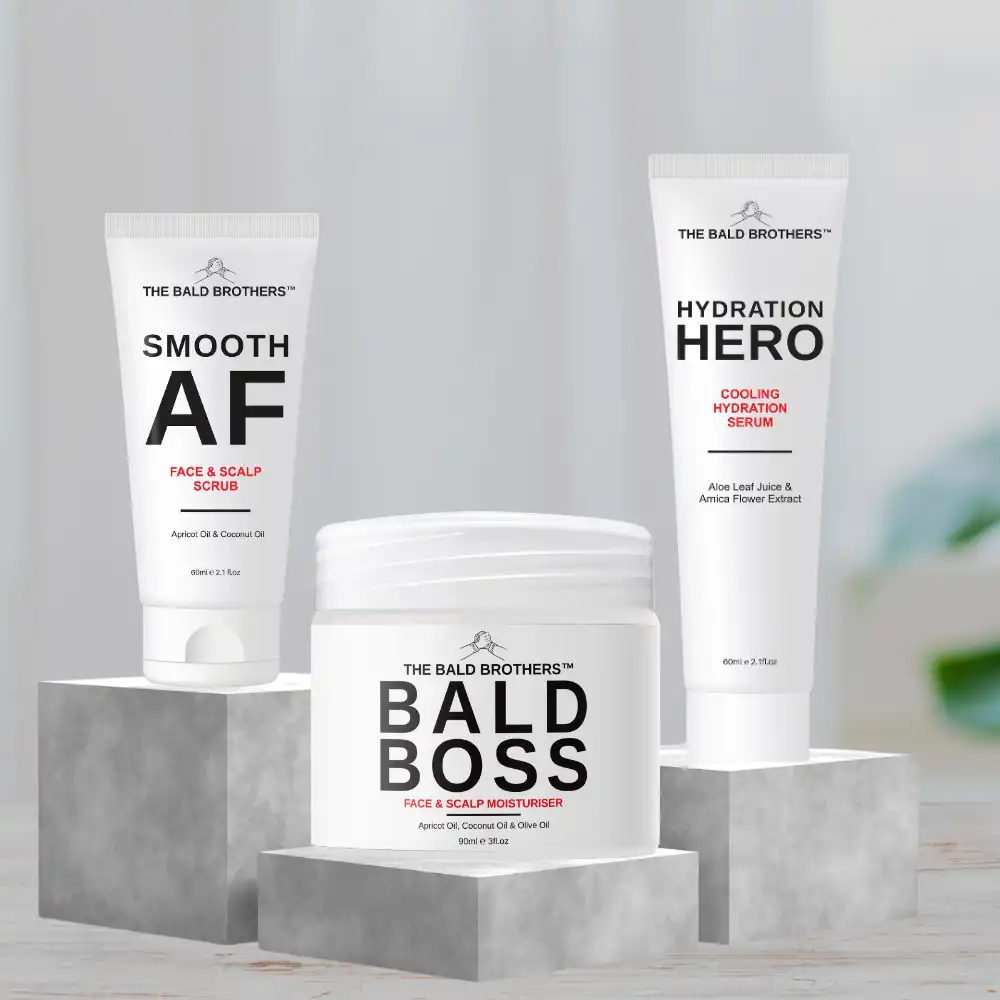 The Bald Brothers Full Bald Head Care Set
Smooth AF - Exfoliate & cleanse
Hydration Hero - Hydrate, cool and smoothen
Bald Boss - world's best moisturiser for bald heads!
Helps to maintain a healthy looking scalp and face.
Non shiny and non greasy moisturiser!
Free, Fast shipping to the USA & UK!
15% OFF your first purchase with code: BALD15
SHOP NOW!
Boss Your Baldness Starting Right Now!
See also:
It's important to take ownership of your hair loss situation. Noticing the fact that you are going bald early will help you down the line!
Trust us when we say so, as we speak from experience.
In the early stages of hair loss, you will most likely be the only one that knows that your hair is thinning. We tend to always notice changes on our bodies way before anyone else.
Different emotions will definitely be setting in at this time.
You will be asking yourself a few questions at this point.
"Why is this happening to me?"
"What did I do to deserve this?"
"Surely it will grow back?"
Or you will be in straight up hair loss and balding denial!
These are the two most likely and predictable scenarios that will occur to you.
It might come across as quite hypocritical from my side to give advice on when to shave your head and taking ownership of your hair loss situation, because it literally took me 8 years to take the plunge and come to terms with my balding situation.
But, I like to think I have some experience that I can share with you guys on balding do's and don'ts (that's why the The Bald Brothers was created after all!).
And that you can learn from my mistakes.
It all comes down to taking ownership of your balding situation.
You need to step up and take responsibility and ownership of your hair loss. Early!
Below we have created 6 simple steps to taking ownership of your hair loss.
6 Steps To Taking Ownership Of Your Hair Loss
Taking ownership of your hair loss and balding situation should go something like this..
Step 1
You will notice your hair is thinning and that hair loss is a reality.
This doesn't happen overnight, it might take weeks and months but you notice it first usually.
Step 2
Accept your fate.
Yes, accept it. You are going bald. Don't try and deny it!
Step 3
Realize that you are not defined by your hair loss as a human being. You will be fine.
The statistics do not lie and you are not alone in this boat.
Quite the opposite in fact!
Step 4
Are you spending any emotional energy and time worrying about your hair loss and balding situation and what others might be thinking?
Don't. This is a rabbit hole you want to stay clear of! It is just emotionally draining as hell.
Step 5
If the answer to step 4 is 'yes', then it's time to implement change and move on.
Step 6
Our advice: Shave it off!
Simple.
Effective.
And you will save lots of time and energy. Start with a pair of clippers and gradually move to a razor blade.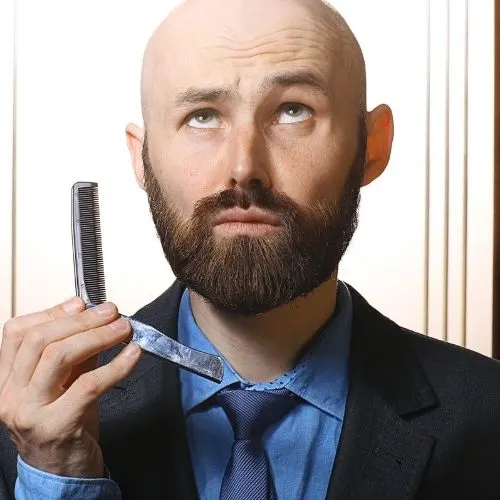 The six steps as mentioned above are a simple and effective way to take ownership and be the boss of your balding situation.
The one thing I remember very clearly from when I decided to shave my head was how liberating and free I felt.
I literally asked myself this: "Why didn't you do this earlier?"
8 Years is a bloody long time to wait for something to grow back when it will never really grow back.
I really have learn't some valuable lessons from shaving my head, but the most important lesson I learn was that life gets better once you shave your head, I look better and am more confident.
Final Words
I cannot describe how important it is to take ownership of your balding situation.
It's the most important thing you can do when it comes to hair loss.
You need to take action very early in the hair loss process!
And luckily you have some good advice to lean on if you have just started losing your hair.
The advice is simple and to the point above. Don't let your emotions get the better of you!
Hope you found this article informative.
Cheers,
Will