If you are a Soccer fanatic or a sports fan for that sake, you will most likely know who Zinedine Zidane is. Arguably one of France's greatest sportsmen ever, Zidane has won every soccer title there is to be won.
In recent years he has turned to managing and has become a very successful soccer manager at Real Madrid Football Club!
And one of his biggest accomplishments is definitely being another bald icon for us all to look up to!
Shop On Amazon Prime!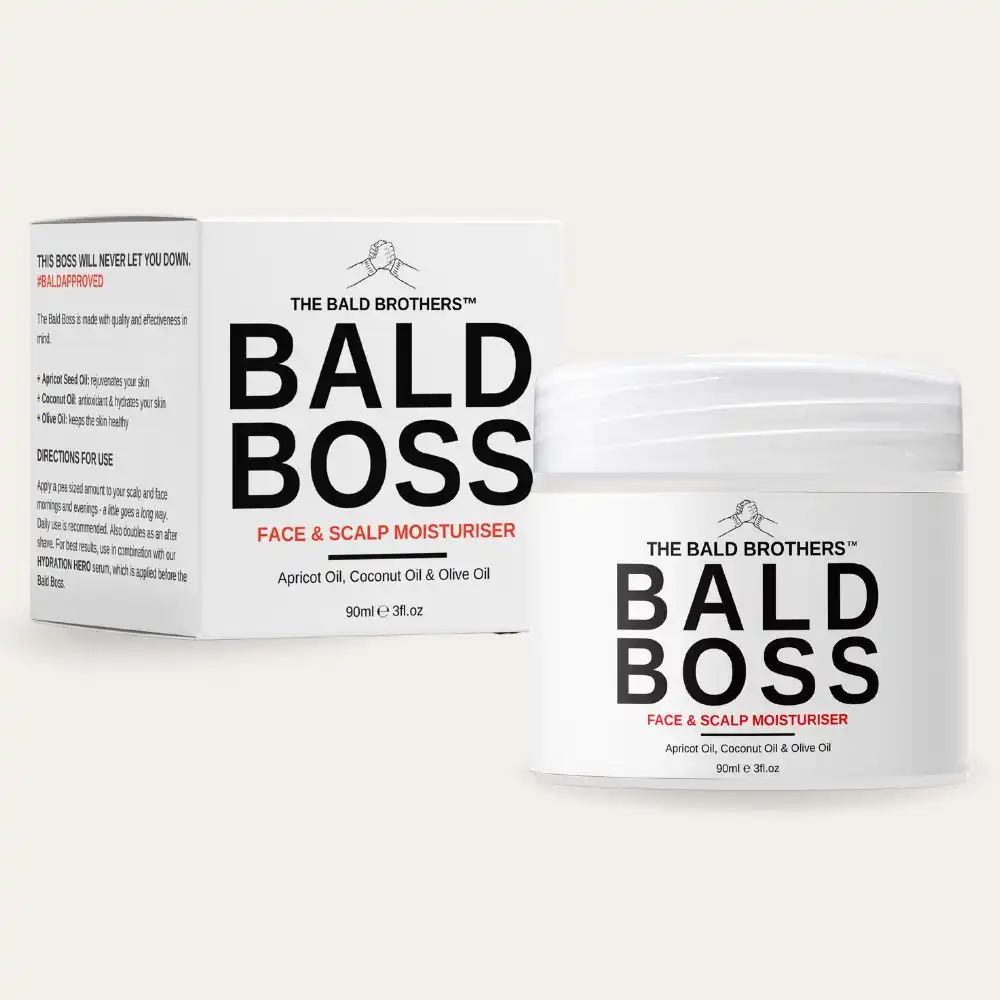 Who is Zinedine Zidane?
Born in 1972 to Algerian parents, Zidane is a rags to riches sporting story. He is the youngest of 5 siblings and grew up in a poor working class neighbourhood in Marseille, France.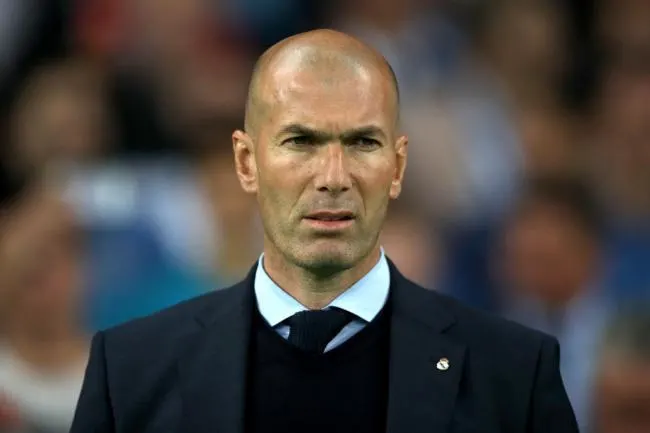 It was in Marseille that Zidane made a name for himself as a soccer player. He started playing at age 5 and as they say, the rest is history!
Zidane played for Juventus FC in Italy and for Bordeux in France, but he made his name playing for Real Madrid Football Club.
Widely regarded as one the best, Zidane was an elite player who was known for elegance, vision, passing, ball control and flair.
After retiring from soccer, Zidane turned to management.
He currently manages his old club, Real Madrid.
Does Zinedine Zidane Have a Nickname?
Yes he does.
His nickname is Zizou, pronounced 'Zizu'.
What are Zidane's Soccer Achievements?
Both Zidane's club and international soccer career have been very insane.
After impressive performances for both France and Bordeaux, Zidane joined Juventus in Italy in 1996. He immediately won the Serie A and the Intercontinental Cup that season.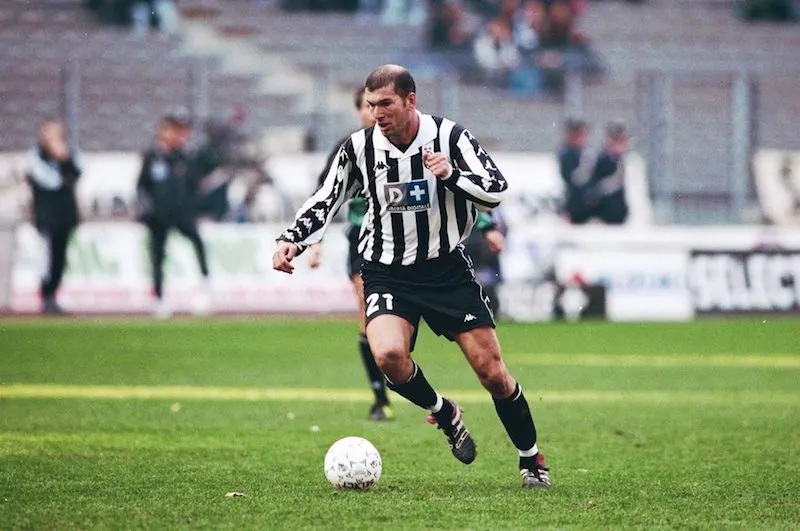 In 2001 he joined Real Madrid for a world record fee of 77.5 million Euros, and helped Real Madrid with the Champions League and the La Liga the following season.
On the international front, Zidane was instrumental in France winning their first ever FIFA Soccer World Cup in 1998, scoring 2 goals in the final against Brazil.
In 2000, France won the Euro Championship, making them the first team since 1974 to be both World Cup and Euro champions.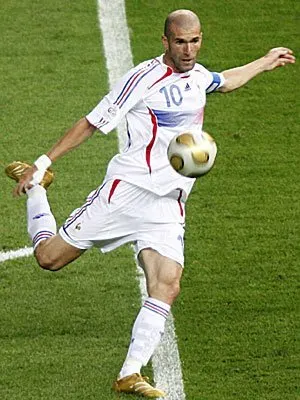 in 1998, Zidane won the coveted Mens Ballon d'or medal.
What are Zidane's Management Achievements?
Soon after retirement, Zidane tried his hand at football management.
He was an instant natural and success soon followed him.
in January 2016, Zidane became the manager of Real Madrid.
He went on to to win three consecutive Champions League Finals in 2016, 2017 and 2018.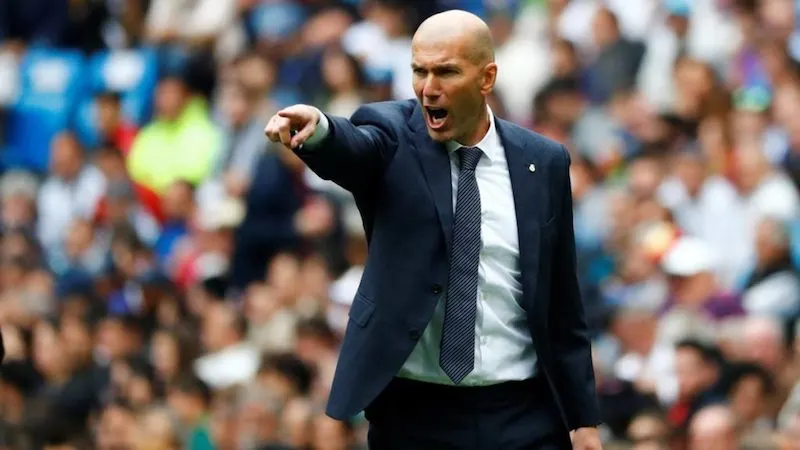 He also won the 2017 and 2018 Super Cups in Spain and won the La Liga in 2016 together with the 2016 and 2017 FIFA Club World Cup titles.
He announced his retirement from management in May 2018, but decided to make a comeback a year later!
He is regarded as the most successful Real Madrid Manager in the shortest space of 3 years with 8 titles to his name.
Who is Zidane Married To?
At the age of 17, Zidane met his future wife, Veronique Fernandez, who is of Spanish decent.
Together they have 4 sons who are of course all soccer fanatics with the eldest 2 both playing professional soccer in Spain.
It just proves that good genes are hard to buy!
What Is Zidane's Net Worth?
After retirement, it was estimated that his net worth is around $70m.
He gained his net worth as a soccer player and manager.
How Did Zinedine Zidane Become a Bald Icon?
Zidane started losing his hair very early on in his sporting career.
For years he played with a huge, dreadful bald patch that was only accepted because he was a genius on the soccer field.
He held onto what he had for years in the hope that it would grow back again, but unfortunately and obviously it never grew.
Fast forward to the 2006 FIFA World Cup, Zidane decided he would shave his head before the tournament started.
He immediately looked badass, played a sensational tournament and also benefited from enhanced aerodynamics when head butting Marco Matterazzi (Just kidding)!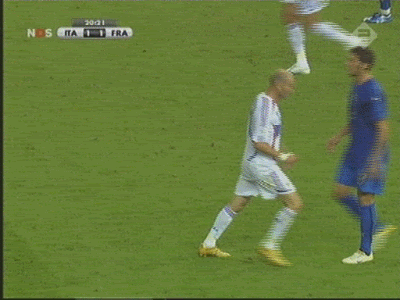 He has since become a bald icon and is rocking the bald look in the dugout when managing Real Madrid.
Favourite Zinedine Zidane Quotes
Below are some of my favourite David Goggins quotes.
---
"The only important thing I have to say is that my father never fought against his country".
"Life is full of regrets ,but it doesn't pay to look back."
"I was lucky enough to come from a difficult area. It teaches you not just about football but also life. There were lots of kids from different races and poor families. People had to struggle to get through the day!"
"It is my father who taught us that an immigrant must work twice as hard as anybody else, that he must never give up."
"Music was important, football was the easy part."
"There are evil people, and I don't even want to hear those guys speak."
---
Zinedine Zidane was not only one of the greatest ever soccer players, but has become a bald icon long after his retirement.
Cheers,
Will
Shop On Amazon Prime!