Unless you have been living under a rock for the past decade, you sure as hell recognize the name Tyson Fury.
Not only is the man a beast in the boxing ring, but more importantly he's a bald legend that we can all look up to!
Who is Tyson Fury?
Tyson Fury is a two-time heavyweight champion, and is the current WBC and Lineal heavyweight champion of the world.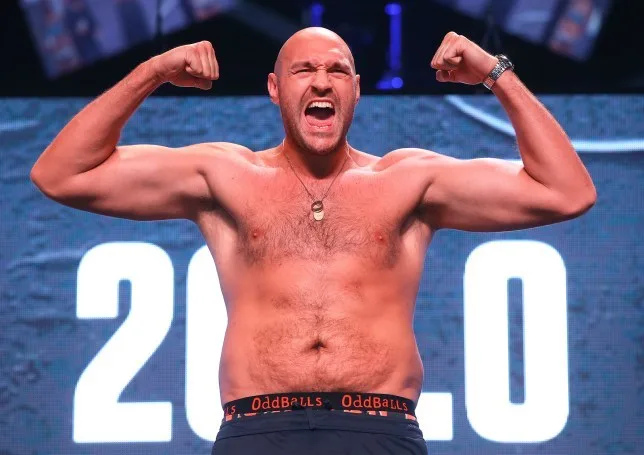 He has held every single heavyweight title possible, and is still undefeated to date!
Fury is known as The Gypsy King, a name given to the fighting champion amongst the Irish travellers.
The man's probably had a more interesting life than any other bald icon we have spoken about.
He's had massive highs and massive lows, but currently sits on top of the world. And his achievements have been really motivating to us all.
Right after becoming the World Heavyweight Champion in 2015, Tyson fell into a depression which saw him stop boxing for a few years, and led to him trying to take his own life.
His comeback to boxing is arguably the greatest sporting comeback of all time.
Let's dive in a little deeper into his life and sporting achievements!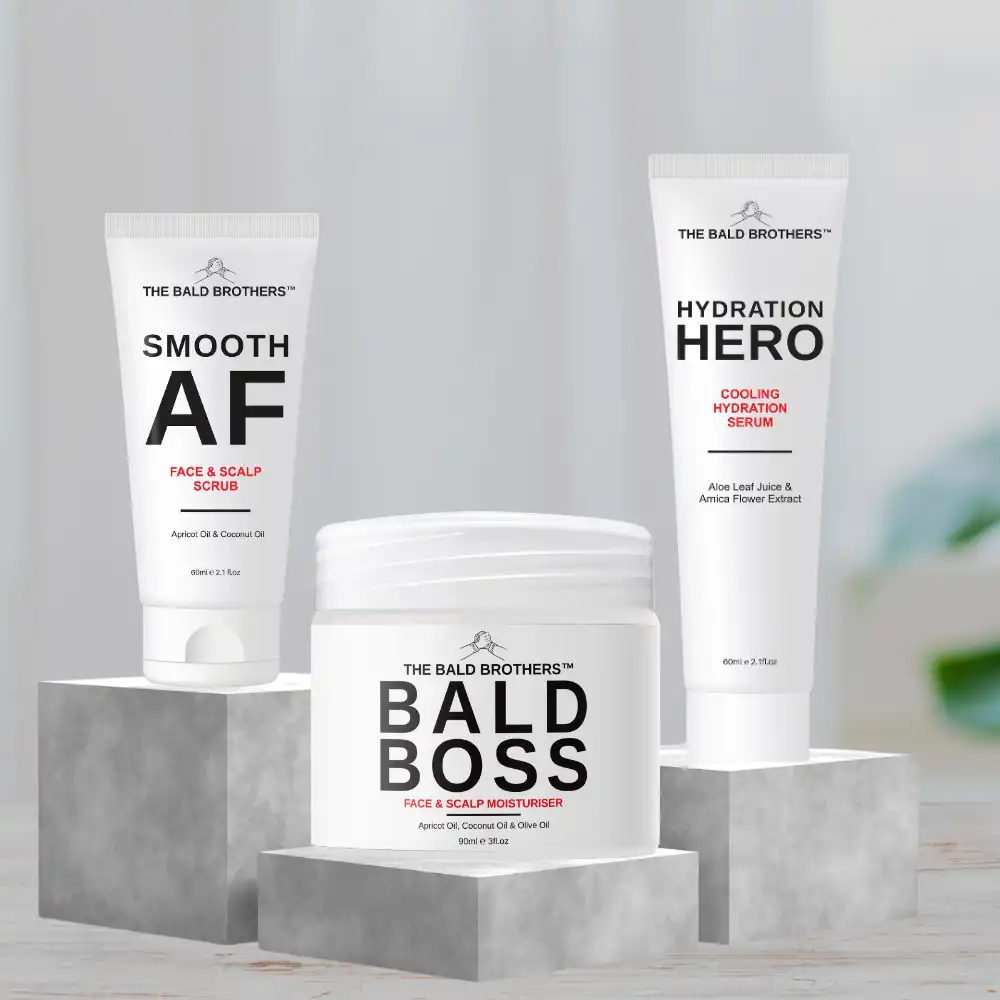 The Bald Brothers Full Bald Head Care Set
Smooth AF - Exfoliate & cleanse
Hydration Hero - Hydrate, cool and smoothen
Bald Boss - world's best moisturiser for bald heads!
Helps to maintain a healthy looking scalp and face.
Non shiny and non greasy moisturiser!
Free, Fast shipping to the USA & UK!
15% OFF your first purchase with code: BALD15
SHOP NOW!
Is Tyson Fury a Gypsy?
Many of us know him as The Gypsy King, so we all assume he is in fact a gypsy.
Whilst he may not be the cliche gyspy we often think of, he was raised in a Irish Traveller family. Meaning him and his family grew up on the road living in caravans.
He comes from a long line of fighters, with his dad and uncles often competing in bare-knuckle and legal boxing fights. Two of his uncles were known to be the Kings of the Gypsies, so that's how Tyson got his nickname.
Let's just say you wouldn't want to get into any trouble with the Fury clan!
What are Tyson Fury's Boxing Achievements?
Fury made his pro debut at the age of 20, and currently his record sits at 31 fights, 30 wins, 1 draw and 0 losses.
One of his biggest fights was against the heavyweight champ that was undefeated for a decade, mr Wladimir Klitschko.
Fury shocked the world with a victory and became the unified heavyweight champion of the world.
After the victory, all came falling down for Tyson.
He fell into a huge depression and gave up boxing.
During this time he gained so much weight that the scales topped 400 pounds at one point!
3 Years later, and his comeback was here!
In 2018, Tyson decided to make a comeback. And what a comeback it would be.
After a few quick warm up fights, Fury took on the WBC champion Deontay Wilder in Las Vegas.
The fight ended up being a draw, but Fury came out of the fight the bigger superstar. And his place in sporting comeback history was cemented.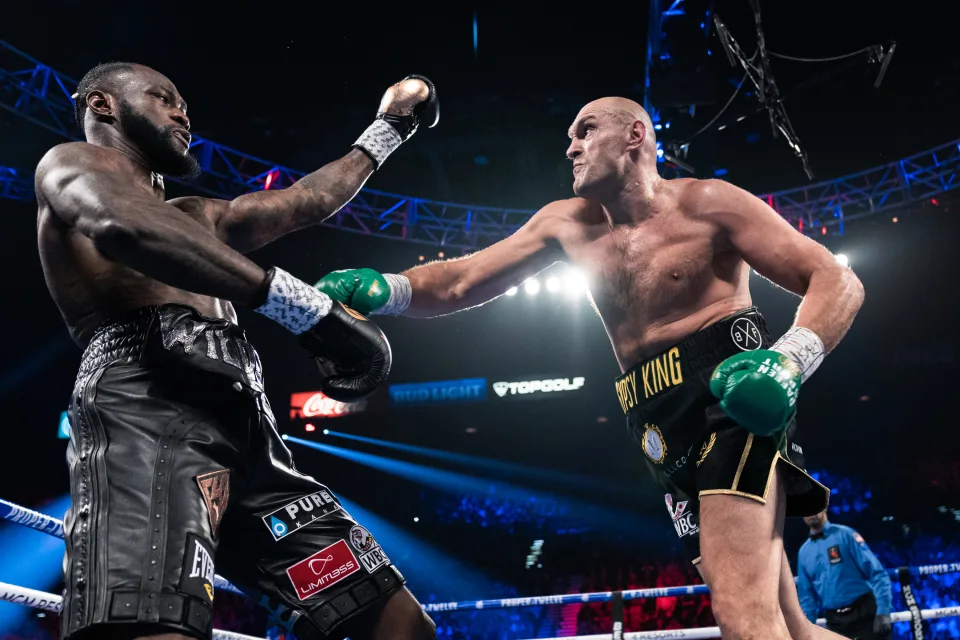 A year later, and Fury beat Wilder in spectacular fashion to take home the WBC title, and is currently known as the heavyweight champion of the world!
How Tyson Fury Became a Bald Icon
Looking at photos of Fury when he first started his boxing career, his path to baldness was pretty similar to most of us.
Slowly but surely the man was waving goodbye to his hair, but no one actually noticed or cared because he is a beast.
Eventually, like so many of us do, Fury decided it's time to grab the shaving cream and razor and to get rid of the last bit of hair!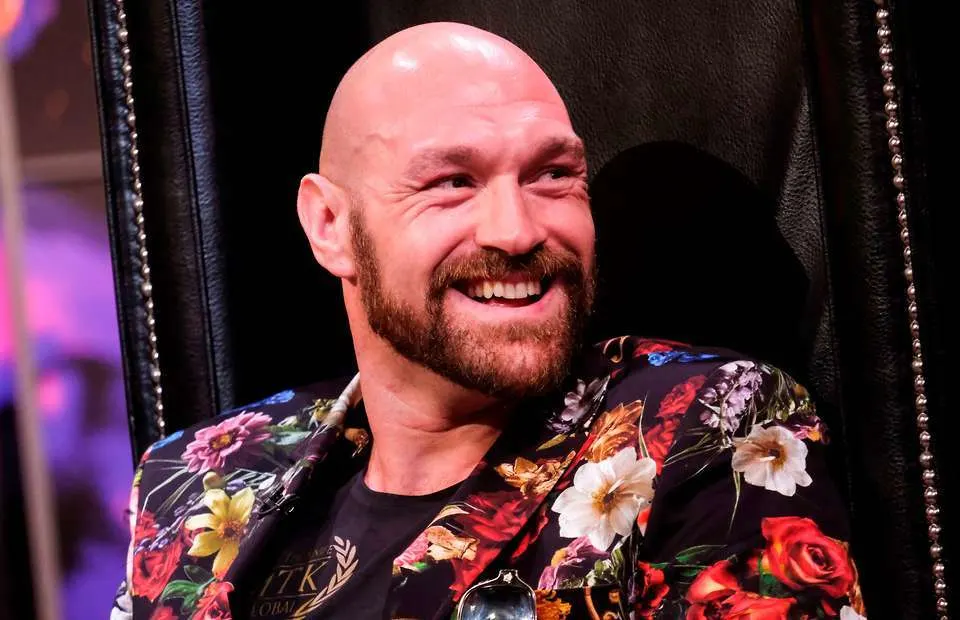 Ever since, he has been rocking a shaved head look, and looks better than ever as a bald man!
Now having Tyson being the heavyweight champion does make it a bit easier to not notice the fact that he's bald.
I mean he is in no way ripped, yet he comes across as a proper bald icon.
But what makes his baldness work is his personality and character. Tyson is dynamite when it comes to his personality, and you soon don't see the fact that he is bald.
It just shows again that any guy can really pull off the bald look!
Tyson Fury's Inspirational Story
Fury has spoken really openly about mental health amongst men.
Mental health is still a taboo topic amongst men, and Tyson has really made an effort to try and get it out in the open.
He tried taking his own life, came back from rock bottom and currently rules the world. And he is just another piece of proof that you can come back from whatever issues or demons you are facing.
I personally have followed him for many years, so I saw how he went from champion to a super overweight, unhealthy guy. And now back to where he belongs: the heavyweight champ.
Check out this awesome motivational Fury video below and you'll see what I'm talking about!
Who is Tyson Fury's Wife?
Fury is married to his high school sweetheart, Paris Fury.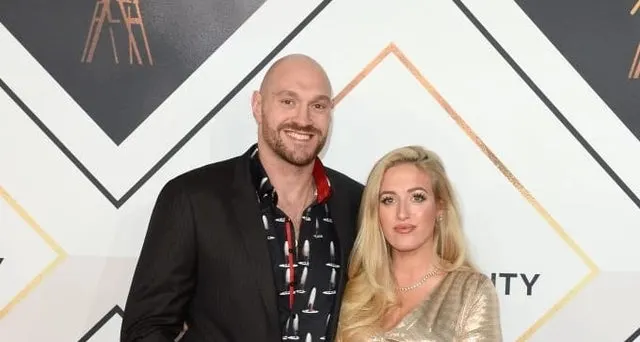 You will always see her sitting ringside, and she is definitely the Gypsy Queen!
What is Tyson Fury's Net Worth?
As of 2020, Tyson Fury's net worth stands at about $120 million, with still a few massive fight paydays to come his way!
Favorite Tyson Fury Quotes
Below are some of my favourite Tyson Fury quotes.
---
"I'm battling for all those people behind me who are suffering from mental health problems, suffering from addiction and all these problems."
"Exterior assets mean nothing if you can't control what's going on inside."
"I'm not even scared of the devil. If the devil confronted me, I'd confront him as well."
"I've been as low as anybody can go and as high as anyone can go, and you can always overcome these problems that one may have."
"It's not about how much money I'm getting paid. It's just a love of one-on-one combat. I feel I'm at home. I love the ring entrances, the talking. I'm the master of it all."
"Whatever is conventional, I am the opposite. So if you want to walk in a straight line, I am going to walk in zigzags. If you want to throw a 1-2, I'll throw a 2-1."
---
Fury is a legend we can all really look up to!
So if you are in doubt about the way you live life, just try and be more like Tyson Fury.
Cheers,
Richard