You don't even have to be a surfing fan to know exactly who Kelly Slater is. And for the bald men out there, he is another bald hero who has shown us how to own the shaved head look!
Who is Kelly Slater?
Kelly Slater is most well known for his incredible surfing achievements.
He is regarded by many as the greatest surfer of all time, and his record definitely backs that up.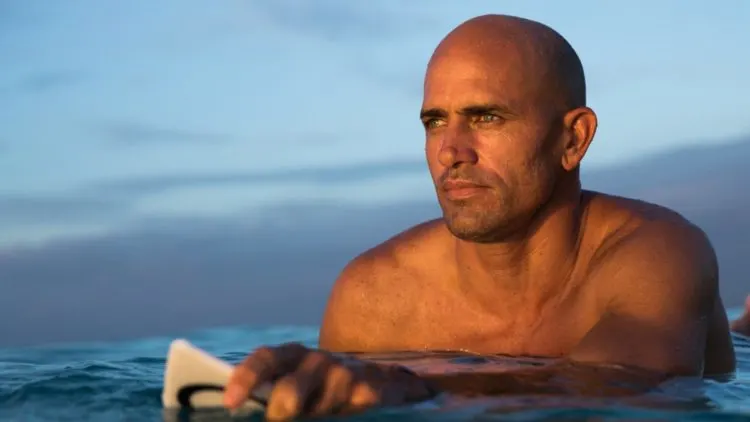 And like many other bald icons, he started off his career with a full head of hair!
Not only has he been successful in the surfing world, but he has also performed musically with artists such as Jack Johnson and Angus Stone.
Slater has also modelled, written books and starred on screen.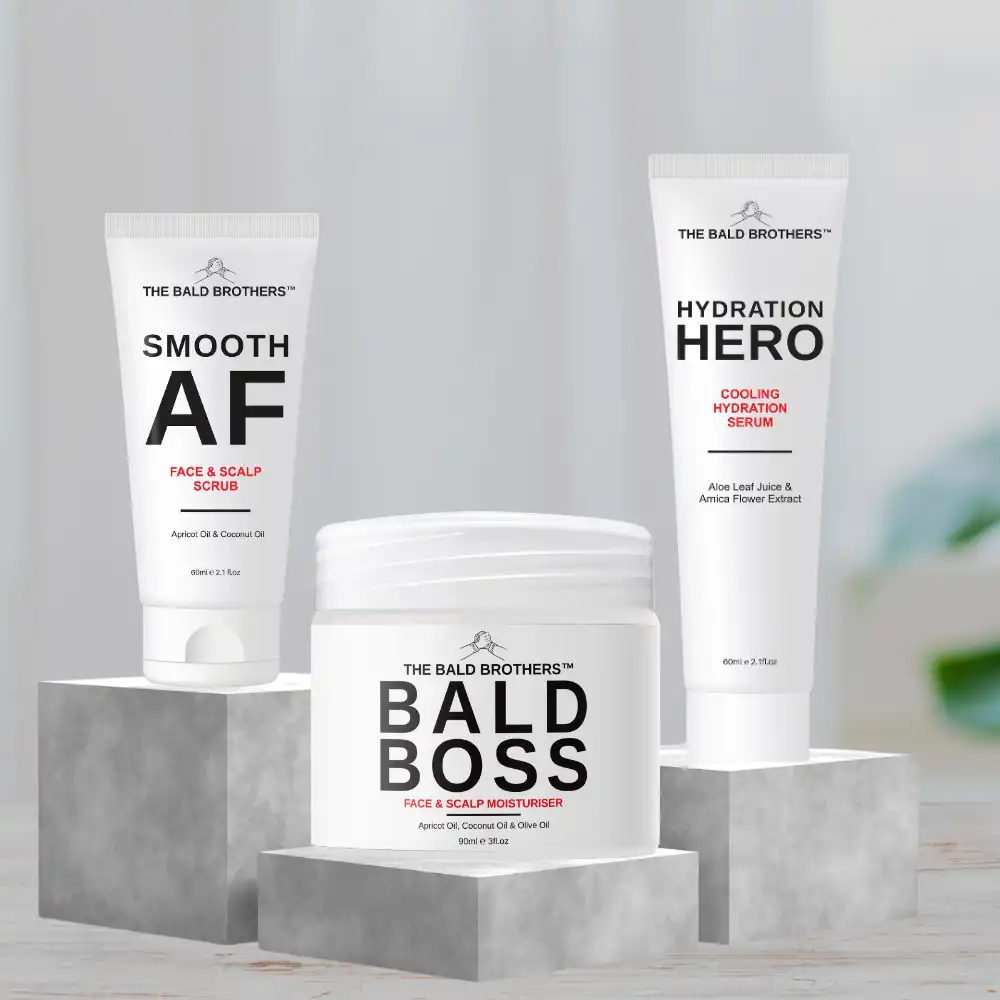 The Bald Brothers Full Bald Head Care Set
Smooth AF - Exfoliate & cleanse
Hydration Hero - Hydrate, cool and smoothen
Bald Boss - world's best moisturiser for bald heads!
Helps to maintain a healthy looking scalp and face.
Non shiny and non greasy moisturiser!
Free, Fast shipping to the USA & UK!
15% OFF your first purchase with code: BALD15
SHOP NOW!
What Are Kelly Slater's Achievements?
Slater is most well known for his unprecedented 11 world surfing championships.
He is the youngest (age 20) and the oldest (age 39) to win the World Tour Champs.
As I said before, he is widely regarded as the greatest surfer to ever live. And is definitely the one name in the surfing community which most people know.
Whether you are a surfing fan or not, you definitely know who Kelly Slater is.
On top of his actual surfing achievements, Slater has been part of many other successful projects.
He created the Kelly Slater Wave Company, where he created an inland wave pool which many have said is the perfect wave.
He also appeared on Baywatch, Surf's Up and View From A Blue Moon.
How Kelly Slater Became A Bald Icon
Slowly over the years Kelly Slater starting showing less and less hair.
It definitely helps that he is a professional athlete, meaning he is always in good shape. Yet he isn't over the top ripped or anything like that, which shows you that you don't need to have a model body to look good bald.
On top of being in shape, he has allowed his scalp to get really tanned. This always helps you look better as a bald man.
Slater has shown what we always preach here.
A bald guy that's in shape and rocks a bit of stubble will always look good!
It's that simple.
Who is Kelly Slater's Partner?
Slater has been dating long time girlfriend, Kalani Miller, for many years.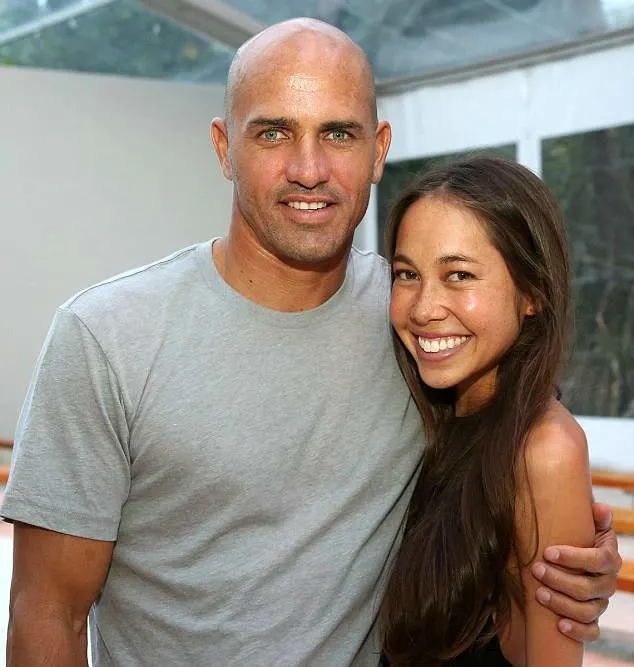 Though Miller is pretty unknown in terms of celebrity status, she has made a big splash in the swimwear scene with her swimwear brand MIKOH.
The two are rumored to be engaged, although it's not confirmed!
What is Kelly Slater's Net Worth?
Kelly Slater is by far the wealthiest surfer of all time, and has a net worth upwards of $20 million.
This includes career winnings and all of his commercial projects.
Favorite Kelly Slater Quotes
Below are a few of my favorite Kelly Slater quotes!
---
"If your mind is not switched on and excited about things, you grow old really fast. I think that's when you age and body starts to go. I think life's over at that point."
"I don't ever want to get to the end and say I could've done this or that for someone. I think there are a lot of things right in front of us we either don't know or are afraid to know the answers to. I think that's why people seem more conservative as they get older."
"It's all about where your mind's at."
"My best performances happened because my mind was in the right place. The mind is definitely stronger than the body."
---
What's your favorite thing about Kelly Slater?
Let us know!
Cheers,
Richard