You may or may not know him, and he is certainly not someone who has risen the celebrity ranks through sport, acting or modelling, but David Goggins is a Navy Seal hardman who is better known for his crazy fitness antics and pushing his body to the ultimate limits.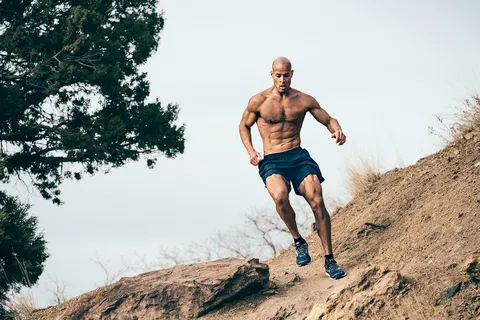 He has become some what of a Youtube sensation providing much motivation to people that follow him, and if you have never heard of him, then you really need to start following this guy!
Who is David Goggins?
David Goggins is especially well known for running ultra marathons, monster push up and pull up challenges, ultra distance cycling, triathlons, motivational speaking and more.
He is a retired Navy Seal who served in the war in the Middle East.
Goggins has been voted by All Hands Magazine as being the toughest man alive.
He also holds the record for doing the most pull ups in 24 hours, which currently sits at 4030 pull ups!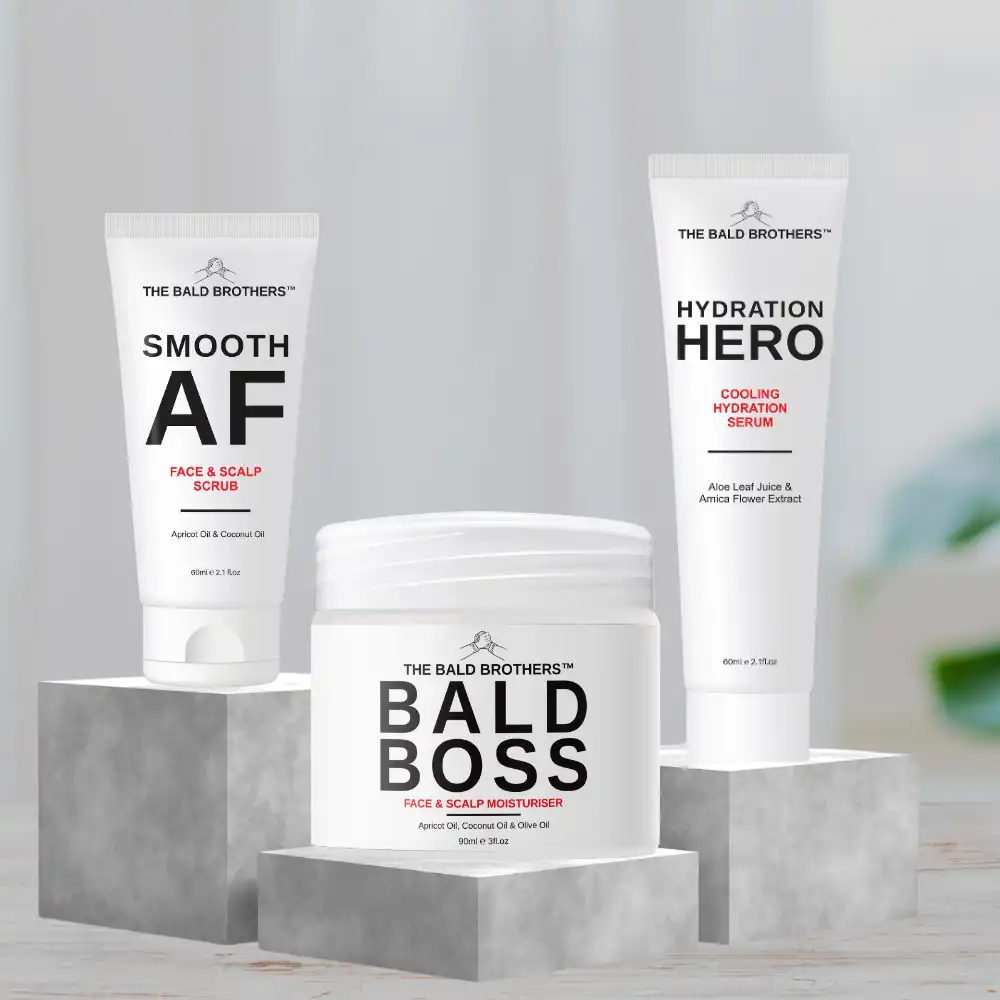 The Bald Brothers Full Bald Head Care Set
Smooth AF - Exfoliate & cleanse
Hydration Hero - Hydrate, cool and smoothen
Bald Boss - world's best moisturiser for bald heads!
Helps to maintain a healthy looking scalp and face.
Non shiny and non greasy moisturiser!
Free, Fast shipping to the USA & UK!
15% OFF your first purchase with code: BALD15
SHOP NOW!
What Did David Goggins Achieve in The Military?
When Goggins joined the Military, he was 297 pounds and very overweight. Through sheer determination and will power, he managed lose over 100 pounds in less than 3 months and then became a Navy Seal.
He also 3 completed Hell Weeks while doing BUD/S training.
Goggins is also the only member of the US Armed Forces to complete SEAL training, US Army Ranger School, and Air Force Tactical Air Controller training.
What Are Some of David Goggins' Super Human Feats?
David Goggins is best known for his super human feats of strength and ultra endurance.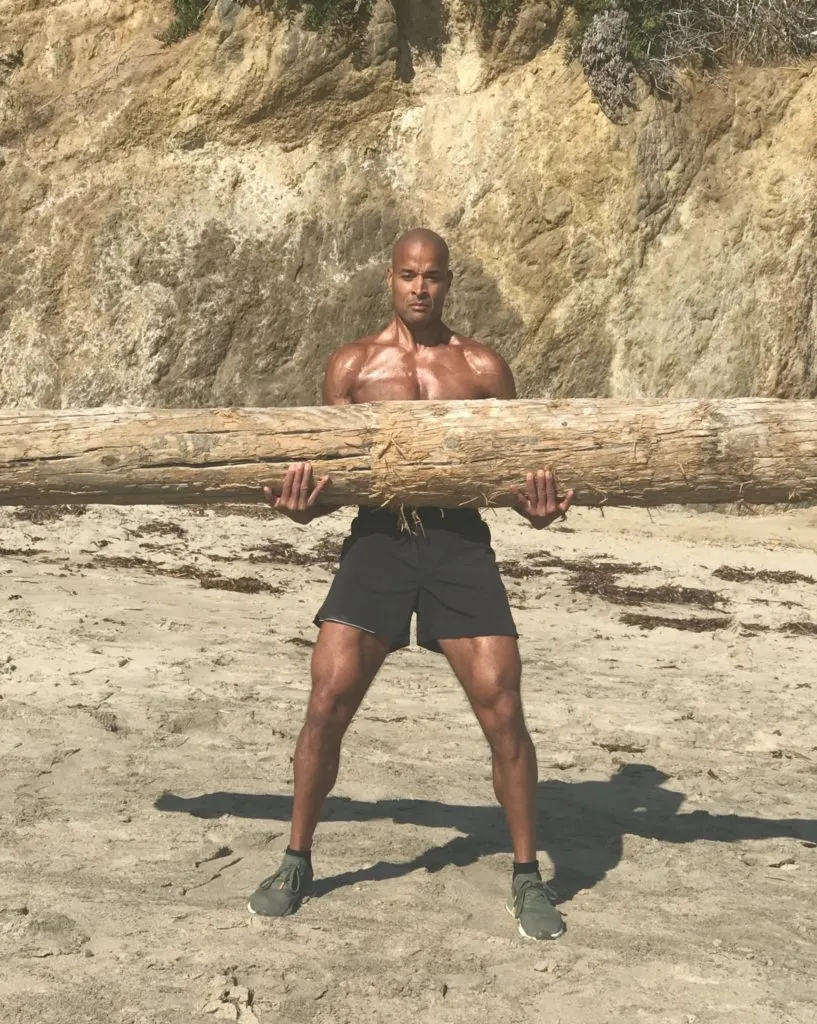 Here are some of his sporting achievements:
World record for most pull ups in a 24 hour period (4030 pull ups in 17 hours).
Placed 3rd in the Badwater Ultra Marathon (considered the toughest race in the world) in a time of 25:49:40.
Has completed over 60 ultra marathons of which most of these races were over 100 miles in distance.
In 2005 he was able to run 101 miles in 19 hours and 6 minutes.
What is His 40% Rule?
See also:
David Goggins' 40% rule is simple and easy to understand: When your mind tells you that you are done and exhausted, that you cannot possibly do any more or go any further, then you are only actually 40 percent done!
See the below video that explains Goggins' 40% Rule:
Goggins, as he refers to himself in the third person, has become very famous on both Youtube and Instagram for his short motivational videos aimed at getting his followers and subscribers to re evaluate their own mental and physical state of mind.
Here is a short video of Goggins running is running in freezing cold weather. He is really one tough guy!
How Did David Goggins Become a Bald Icon?
Goggins is an alpha male!
He is hardcore and many bald men can look up to him for inspiration.
The good news is that you can also be bald and in shape if you take your health and fitness seriously.
We can only applaud David Goggins for putting bald men on that map, giving us that inspiration to work out harder and to embrace our baldness!
Cant Hurt Me – Master Your Mind And Defy The Odds:
David Goggins' book is well worth worth a read.
I purchased it recently and after reading his book I must admit, we are all leaving a lot of potential on the table.
Goggins defies the odds and his early life circumstances to master his mind and become the ultimate hard man!
Give this book a read.
You won't regret it!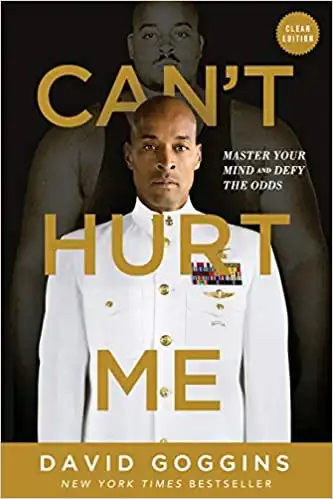 What is David Goggins Net Worth?
Goggins has a Net worth of $25 Million Dollars.
His net worth is mainly made up of sales of his book that he self published.
If you do happen to follow David Goggins, you'll see that he is a really simply guy.
The man lives simply, and trains hard!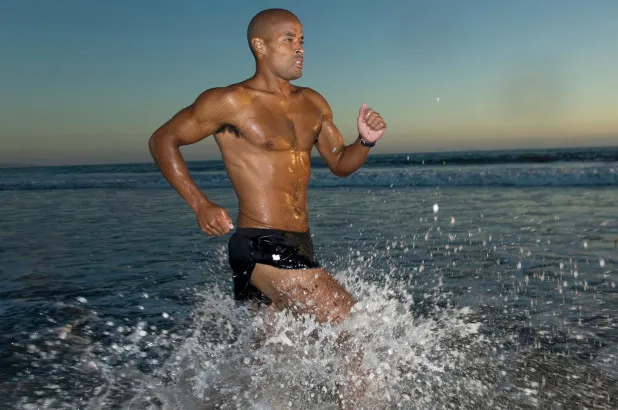 Favourite David Goggins Quotes
Below are some of my favourite David Goggins quotes.
---
"It's so easy to be great nowadays because everyone is so weak. If you have any mental toughness, if you have any fraction of self discipline and the ability to not want to do it but still do it, get through all the things you hate to do, then on the other side is greatness!"
"Self talk and visualization are the keys to fighting negativity."
"Motivation is crap. Motivation comes and goes. When you are driven, whatever is in front of you will get destroyed."
"Everyday, do something that makes you uncomfortable."
"Most people who are critizing and judging haven't even tried what you failed."
"I'm not crazy. I'm just not like you."
---
David Goggins is not only badass, but another Bald Icon to look up to!
Cheers,
Wil