We have been putting up a few balding before and after articles recently as we hope it'll inspire many of you to finally take the plunge and embrace your baldness 100%!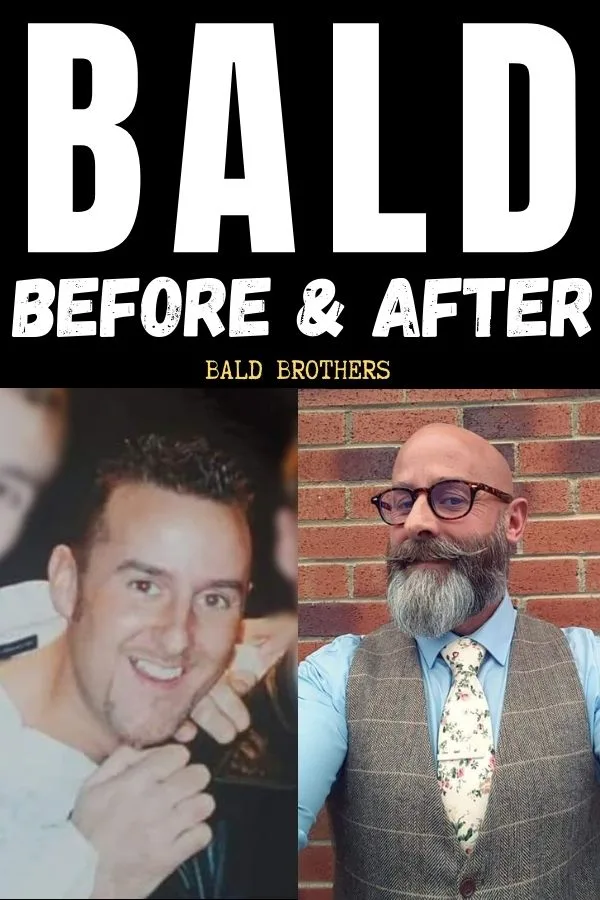 The best thing about starting a bald men's blog is that you realize how many men out there suffer the emotional stress and turmoil of hair loss and going bald. There's definitely a need for a bald community, and that's what we are trying to build here at The Bald Brothers.
Many guys feel quite alone, anxious and pure scared when they see that their hair is slowly disappearing.
But this doesn't always have to be the case, quite the opposite actually and I recently discovered this when interviewing Darren Thompson – one of the earlier Bald Nation members.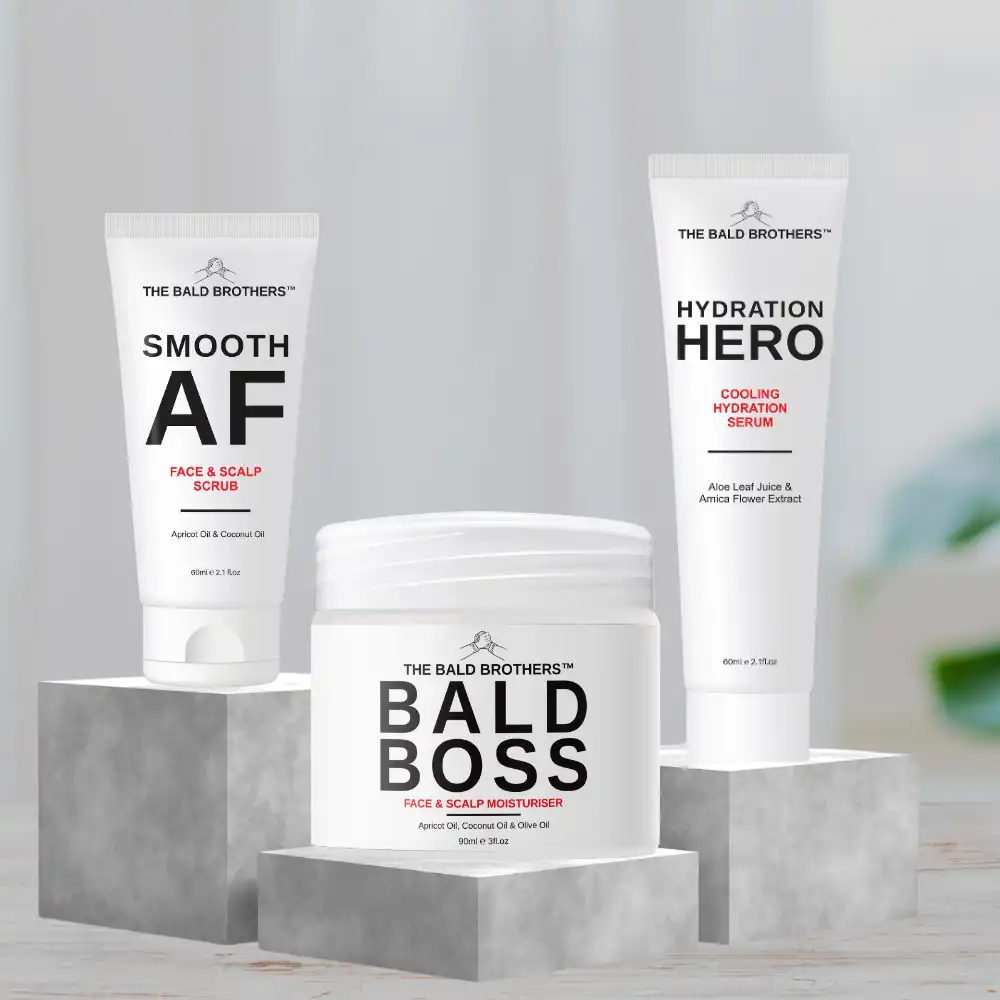 The Bald Brothers Full Bald Head Care Set
Smooth AF - Exfoliate & cleanse
Hydration Hero - Hydrate, cool and smoothen
Bald Boss - world's best moisturiser for bald heads!
Helps to maintain a healthy looking scalp and face.
Non shiny and non greasy moisturiser!
Free, Fast shipping to the USA & UK!
15% OFF your first purchase with code: BALD15
SHOP NOW!
Balding Before And After: Meet Darren Thompson
See also:
Darren's bald story is very different in that he actually never experienced hair loss. He actually didn't like the way his hair looked when he had a full head of hair and decided to take on the bald look instead even while knowing that he could grow a full head of hair!
Darren likes nothing more than working out with his wife and has an awesome sense of dress!
A pint of Stella Artois is also something Darren regularly revels in once in a while!
Read the full interview we did with Darren Thompson below!
---
How would you describe your bald journey?
My bald journey started at a young age. I'd always admired actors on the television with bald heads and I just thought it looked so cool.
I had very thick curly hair which I just couldn't style in any fashion which frustrated me so much at school and my hair never looked tidy, so at 18 I shaved it all off and have never looked back – I mean you can't get any neater than a bald head can you!
The ladies loved it, one of the reasons they did as I rocked it with confidence!
There is nothing better than a bald man with confidence!
How many times per week do you shave your head and how long does it take you to get the job done?
I shave my head every other day and it takes me under 10 minutes.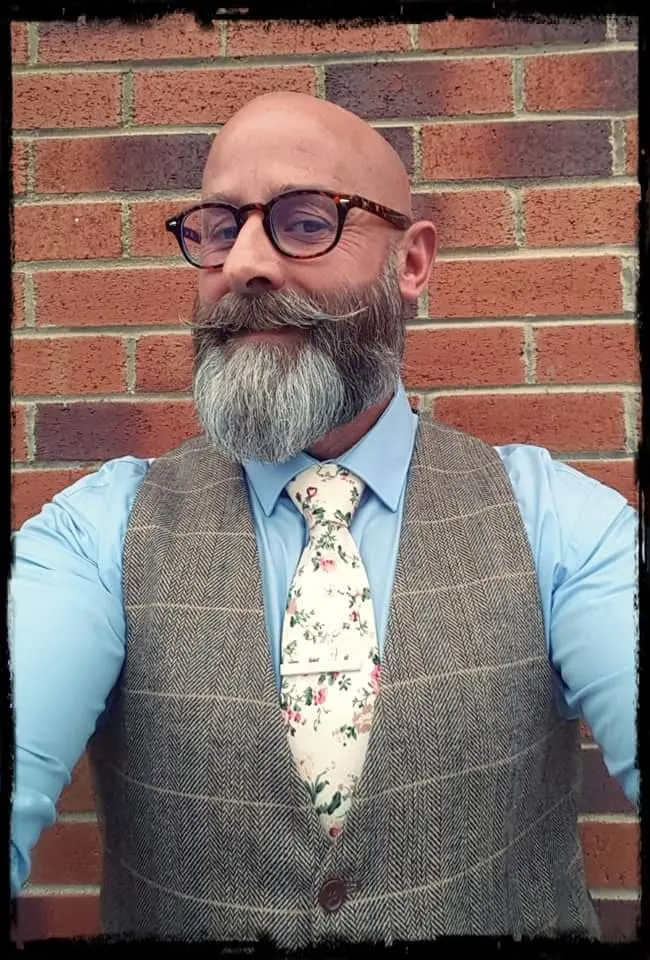 Do you use a cartridge or safety razor and do you use shaving gel, foam or butter?
I use Gillette Sensor 4 with Gillette shaving foam – it gets the job done nicely!
What would your advice be to anyone that is struggling with the emotional journey of hair loss and balding and is hesitant to pull the trigger?
Take the plunge and rock that bald head with confidence!
You definitely wont regret it.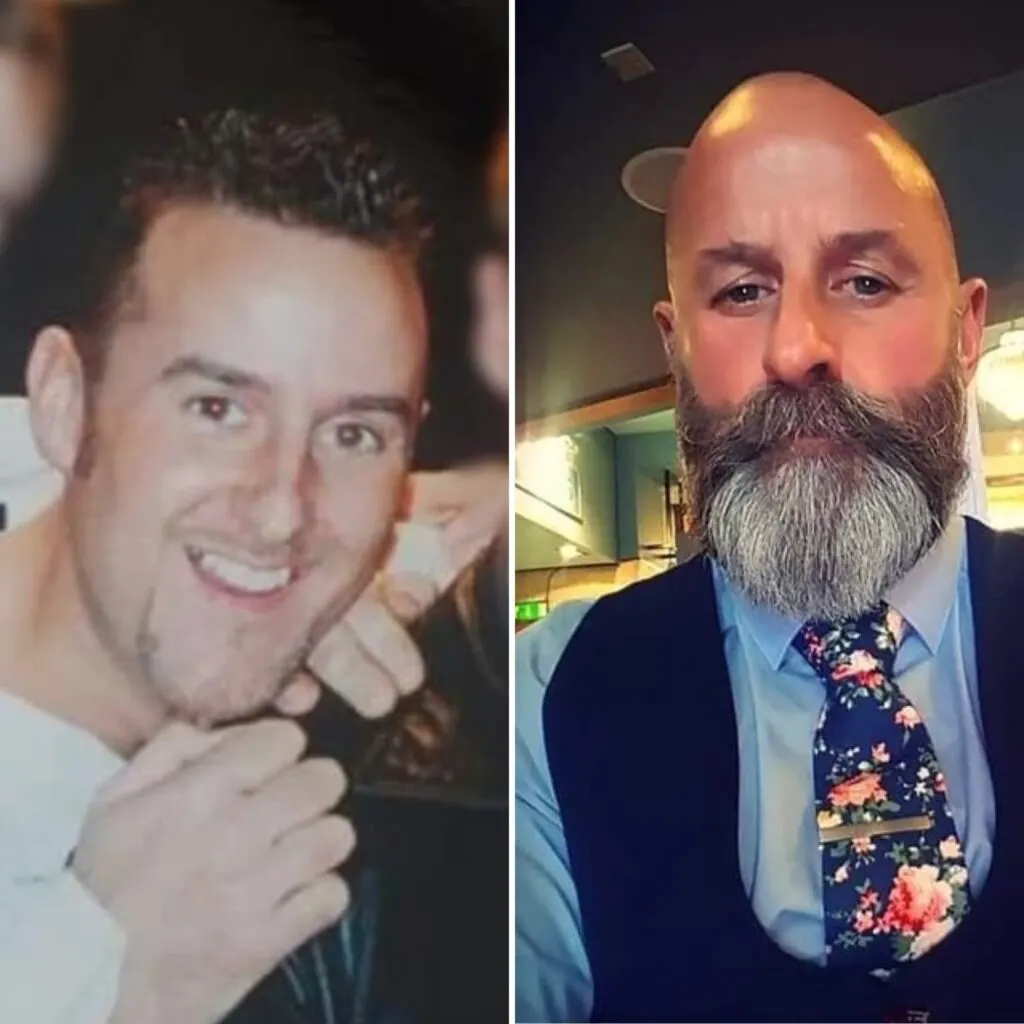 Hypothetically speaking, if your hair could grow back to being of substantial length to what it was in your earlier years, would you grow it back or would you stick with the bald head look?
I initially shaved my head as I did not like my unmanageable curls.
If I let my hair grow now it is bald at the back, but since I've been bald now for for 30 years and (I still love the look) I have recently paired my bald head with a beard and I think it looks so cool.
So to answer your question – NO, even if I could grow my hair back I would not.
That I am 100% sure of!
Do you think bald is a good look? And why?
Baldness adds character to a man's look.
If you are going bald, the worse thing you can do is try to hide it. I've seen friends who are losing their hair totally transformed by shaving their head bald.
So many men are just better looking without hair! If you losing yours, just shave it immediately!
I can honestly say you'll not regret it.
I've actually seen many men take years off their appearance by actually shaving their head.. From a receding hairline to bald –BALD IS BEAUTIFUL!
---
Conclusion
As Darren has come to show, being bald is really a choice, whether you have hair or not!
When you think of baldness in this way, it should really be embraced and used to your advantage and should not be a negative at all.
You might not think that you will like your future bald look, but speaking from personal experience and from what others have to say, being bald is the best thing that's ever happened to them.
If you would like to be featured in a blog post on The Bald Brothers website, please contact us at baldbro[email protected] or alternatively send us a Facebook message!
We'll share the balding before and after progress and help inspire others to take the plunge.
Cheers,
Will