I recently bought myself a medicine ball and have started using it every few days! Today I'll be sharing a really cool medicine ball workout which you can do at home.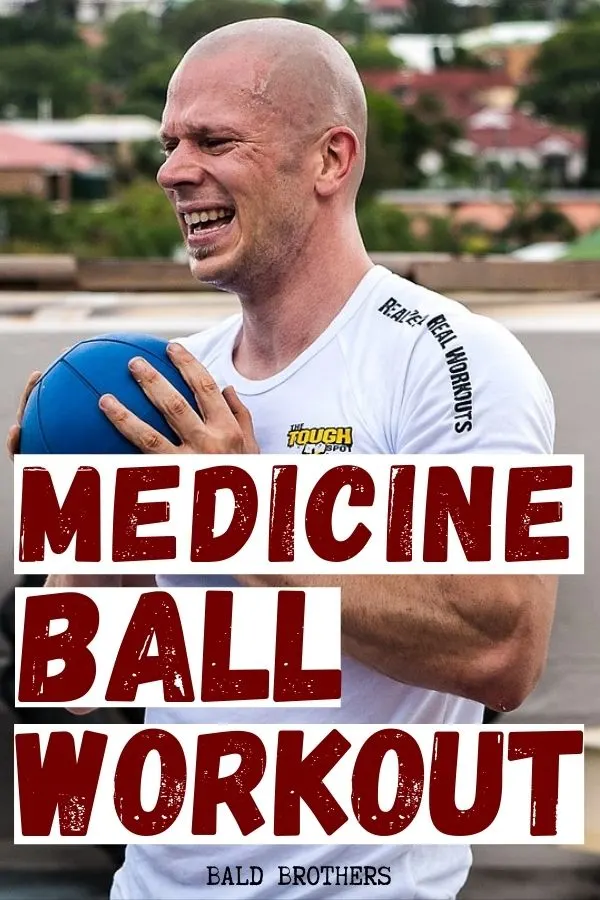 A medicine ball is definitely one piece of home gym equipment which every guy should own.
They are so versatile, and you can mix and match various medicine ball exercises to create some awesome workout routines.
What we will be doing:
We will be doing 4 different exercises, each using a medicine ball in some way!
We will be using time instead of rep counts, so make sure you have a timer nearby.
Basically it's 4 rounds of 50 seconds on, and 10 seconds rest. With a full minute rest between each round.
Let's get started!
20 Minute Home Medicine Ball Workout
See also:
Make sure to do a thorough warmup before trying this workout, as your legs will be stiff the day after.
I have not included a warmup, so you'll have to do that on your own.
Medicine Ball Workout
Below is a very good medicine ball workout which you can do.
If you are looking for a solid medicine ball, then I recommend getting the weighted slam ball.
It works well for me!
Exercises: Russian twists, body squat & press, bicep curl and medicine ball slam.
Below I have put together quick instructional videos to make sure your form is correct.
Russian twists:
Body squat & press:
Bicep curl:
Medicine ball slam:
The entire workout should take no longer than 20 minutes or so.
What you'll need: you will simply need your bodyweight and enough floor space to fit the length of your body into. And, of course, a medicine ball.
What you'll do: Do each exercise for 50 seconds straight, then take 10 seconds rest. Once you have completed a round, take a 1 minute break. Complete 4 rounds in total.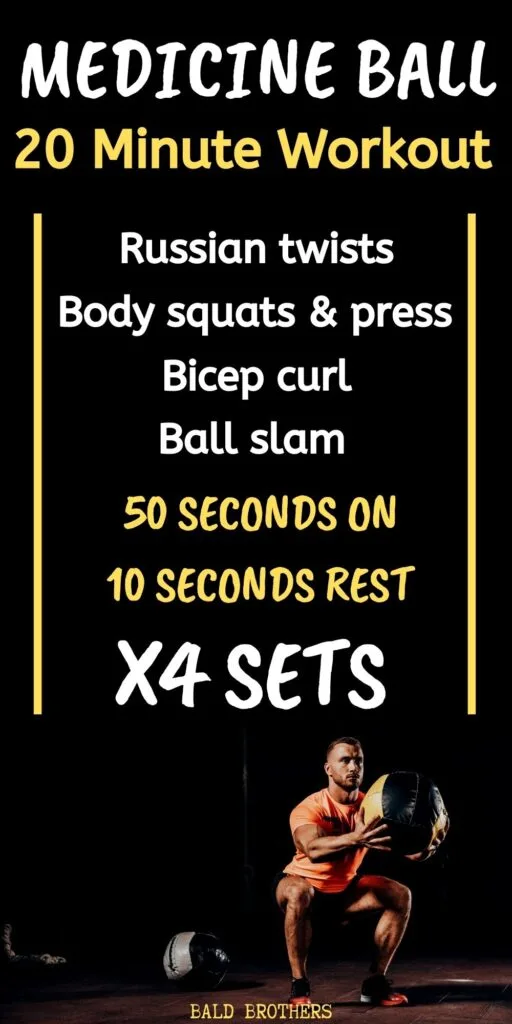 Conclusion
With just a medicine ball, you can start getting in really good shape!
Hope you enjoyed the workout.
Cheers,
Richard