Sunglasses are one accessory which every man needs to have, no matter what. In this article we are gong to lay down the very best sunglasses for men currently on the market.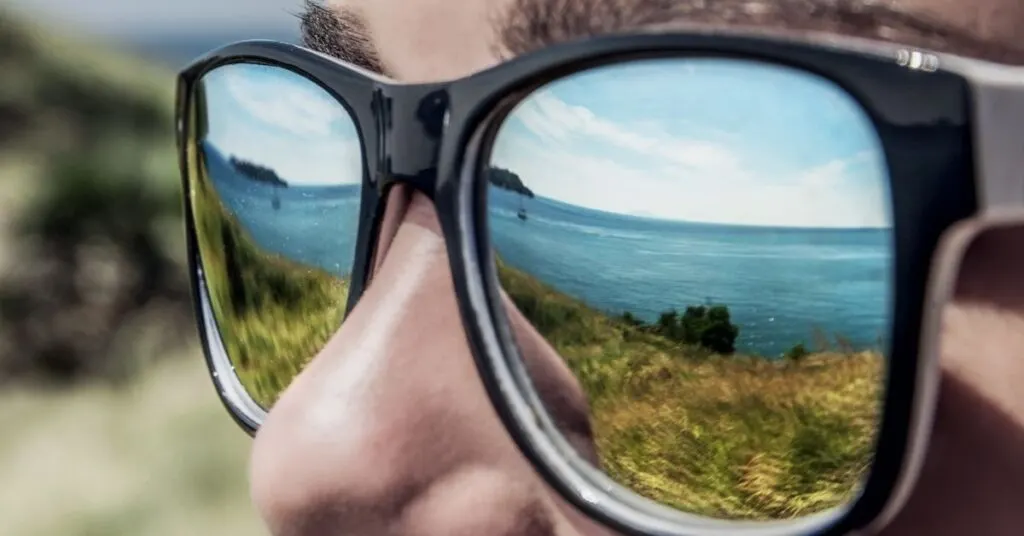 No matter the weather or time of year, I cannot go anywhere without a pair of sunglasses.
It's one of those things that once you start using them, you cannot go without them.
Your eyes become dependant on them, and for good reason – they protect your eyes!
So if you are on the hunt for your first pair of high quality sunglasses, or just want to add a second or third pair to your collection, then the list below of best sunglasses for men is perfect for you.
Best Sunglasses For Men
See also:
Below are, in our opinion, the best sunglasses for men.
Enjoy!
---
1. Ray-Ban Aviators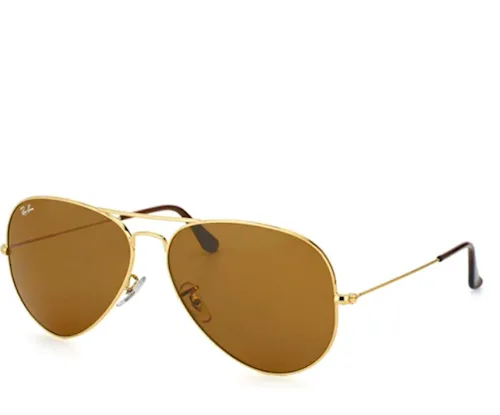 Where else shall I start, but with the very class Ray-Ban Aviator?!
No matter how old or young you are, you know this style.
From presidents to actors, everyone has been seen wearing the classical aviator sunglass.
Personally I have owned two of them, and have always really enjoyed the look.
Wearing aviators does say something about you, to a certain extent. They represent coolness, and really suits most face shapes.
My only dislike?
The metal frame is quite delicate. I have, on numerous occasions, bent them by mistake!
Other than that, you can't go wrong with them.
---
2. Moken Organic Eyewear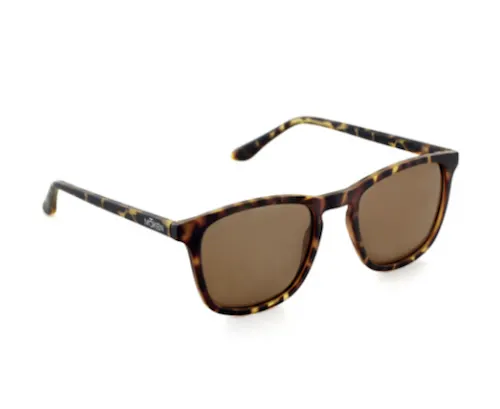 Is it possible to protect your eyes from the glaring UV rays and save the environment at the same time?
It seems to be!
Moken Organic Eyewear is a French based company and their sunglasses are made with unique materials.
The sunglasses are made with plants, cork, wood and stone!
Yes you heard that correct, not plastic.
I have recently acquired a pair of Moken Organic Sunglasses and I have been super impressed.
Price wise, they are very decently priced at $70-$80 per sunglass, which is much cheaper when compared to other big brands
Their polarised lenses are also amazing!
My only dislike is that they don't have a good sunglasses cover to protect the glasses when they are in my bag.
But the fact that they are organic and made from natural ingredients is a big plus for me.
---
3. Ray-Ban Wayferer Sunglasses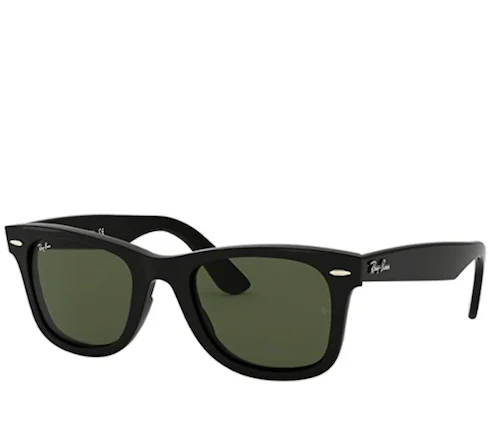 An all time classic and hard to leave off the top of the list.
Most of you reading this have either tried, tested and used the Ray-Ban Wayferers.
They compliment all styles of fashion, can be worn at the beach or for a casual stroll in the park.
Price wise it's on the upper end, but the polarised Wayferer lenses offer decent protection against the UV rays.
The Wayferers are classy sunglasses.
Enough said!
---
4. Persol PO9649S Aviators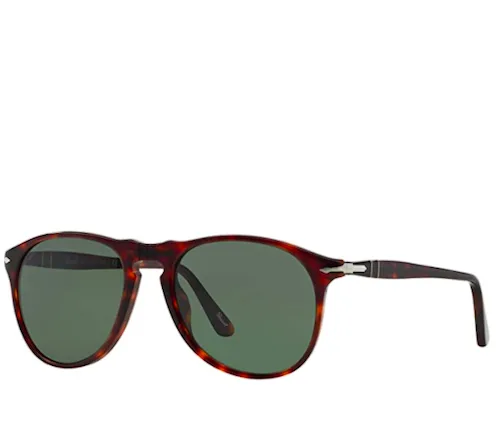 Persol Aviators can be worn by both men and women, and could make for a perfect match if you looking for the non-regular Ray-Ban aviators.
They are polarized and offer great protection from UV rays.
And you can choose between 52 and 55 millimeter lenses.
---
5. MVMT Ingram Polarized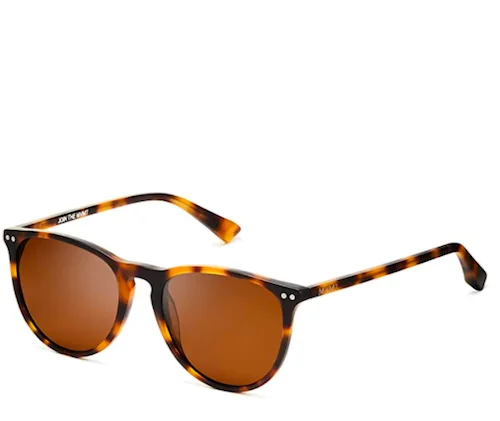 MVMT designs all sunglasses in-house using premium handcraft materials.
The Ingram sunglasses (compatible for both men and women) features large modified round lenses and a keyhole nose bridge for a vintage look.
The only drawback would be the metal frame, and I have read a few users complaining that it's too small in size for their face.
---
6. Celine Homme Square-Frame Acetate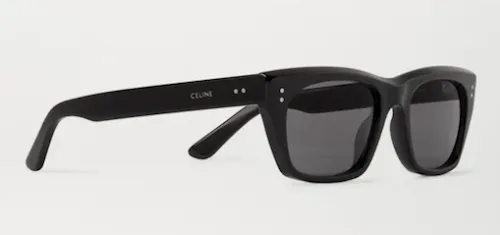 Made from black acetate, this square-framed pair is inlaid with silver-tone metal and the house's emblem at the temples.
They are meant to be worn to disguise the aftermath of a late night out!
Many people say that the Celine Homme Square Frame-Frame Acetate sunglasses are made for men, but I believe they could be fit for females too.
They offer 100% UV protection.
The only negative is that they are on the pricey side!
---
7. Ray-Ban Caribbean Rectangular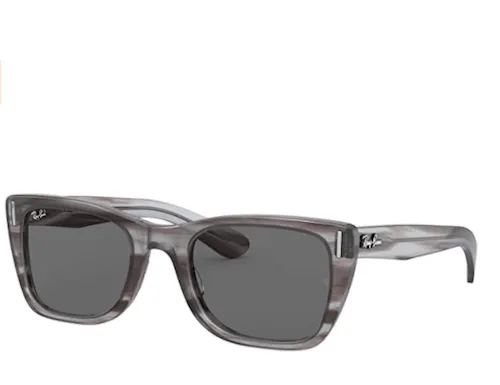 If you don't really like the class Ray Ban Wayferer sunglass, then you might prefer these Caribbean Rectangular Sunglasses.
They are not slanted, and seem to have a better fit for a lot of guys!
These glasses are the type of glasses that go with most head shapes, which can sometimes be hard to find.
Also, they are unisex, so if you want to buy a pair for your better half, then these might be the one!
---
8. Oakley Shield Sunglasses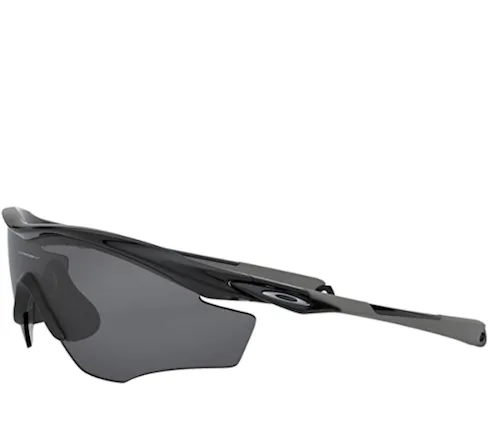 This list couldn't be complete with at least one old school, sports pair of sunglasses.
I remember being a child in the 90s when this style came out, and literally every single dad had a pair.
Not even just for sports, everyone just wanted to wear Oakley sunglasses. And since then, a ton of brands and styles have popped up.
But they still are really popular.
So if you are looking for athletic sunglasses, then just buy these. They are worth it!
---
9. Akila Terra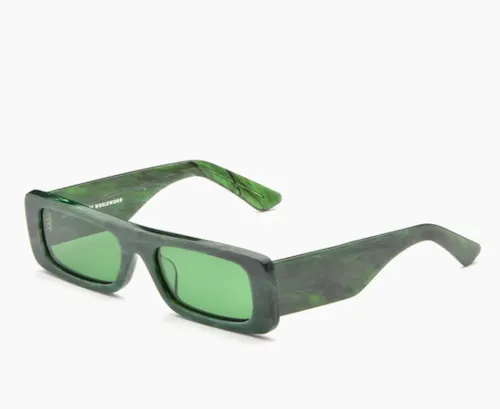 If you are looking for a pair of unconventional sunglasses that will definitely be a conversation starter, then the Akila Terra ones are for you.
Are they 3D glasses?
Did they belong to Robocop?
Who knows, but they are unique!
They can be worn by both men and women, but these Terra ones definitely look good on certain men's heads.
If you feeling brave and bold, get a pair.
---
10. Ray Ban Round Sunglasses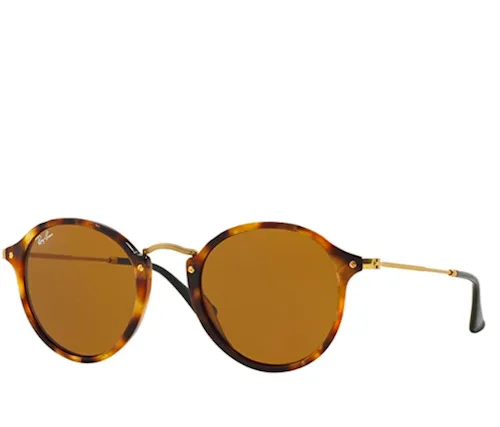 The round look really does suit a lot of guys, and it has become more and more popular over the past few years.
I actually have this style for my computer glasses, and they are epic!
They actually tend to suit any face shape, and go with any style.
---
11. TBD Eyewear Oxford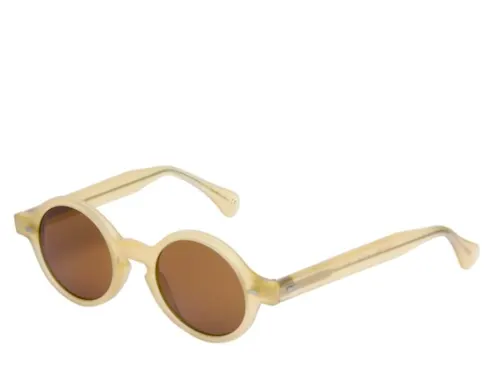 TBD eyewear is based in Milan, and comes with the expected Italian craftsmanship!
The Oxford look from the TBD range is pretty sweet, and we really like it.
It's something different, and not just your normal pair of men's sunglasses.
Check them out, you won't be disappointed!
---
12. Goudi Night Driving Glasses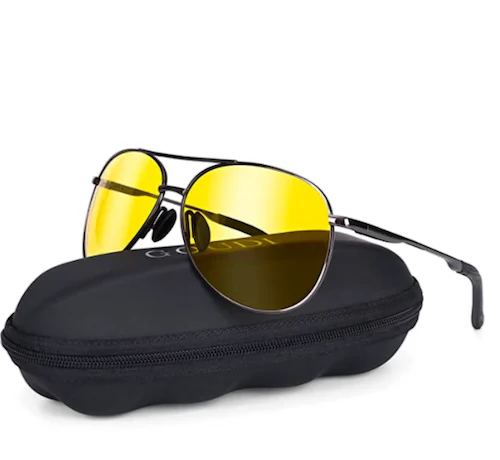 Something a bit different, but definitely one you should all consider!
Night driving or driving in the rain can sometimes be difficult, especially on your eyes.
These glasses make visibility better during the night or when the rain is smashing down on your windscreen.
And for under $20, they are a must have!
---
13. Maui Jim Rimless Sunglasses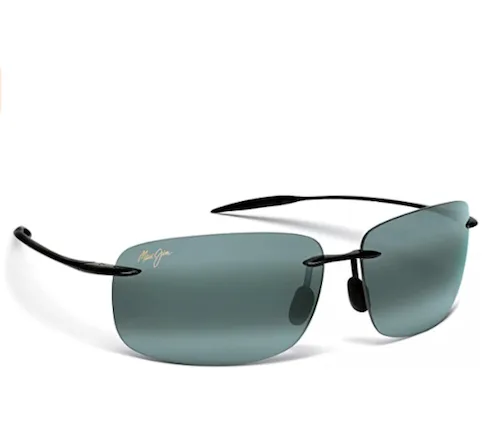 If you aren't in the mood for visible frames with your sunglasses, then you should seriously consider these rimless sunglasses.
They are polarized, and the frames are made of nylon.
A lot of guys look epic wearing rimless sunglasses, and you too could look awesome.
---
14. Persol 3019S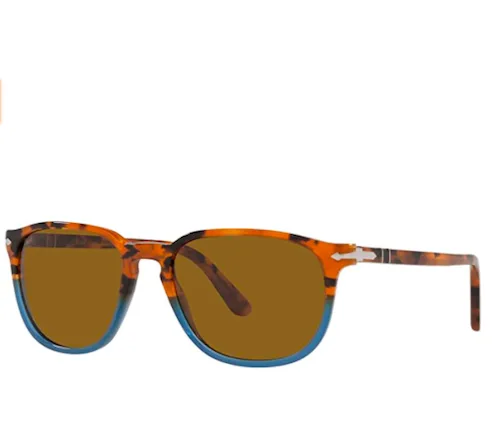 The Persol 3019S sunglass is a high quality sunglass made by a very reputable brand which we really like.
They come in a variety of different colors, from the classical brown tortoise color or the all black, to ones with a few more brighter colors.
I have gone for one with a brown tortoise upper half, followed by a opal blue bottom.
This look is really nice!
---
15. Oakley Half Jacket 2.0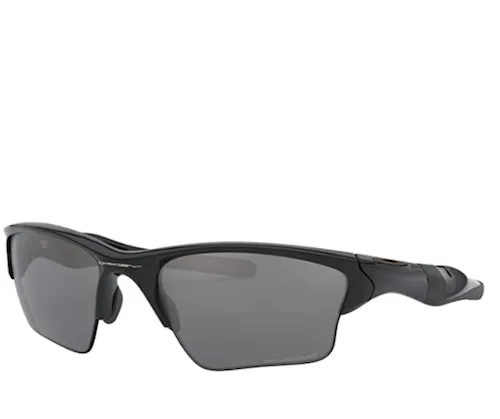 Old but gold, this pair of sunglasses is perfect for anyone who has to wear sunglasses all day at work.
They fit on really comfortably, especially around the nose area.
Perfect for any guy who needs to work a lot outside!
---
16. Oakley Holbrook Sunglasses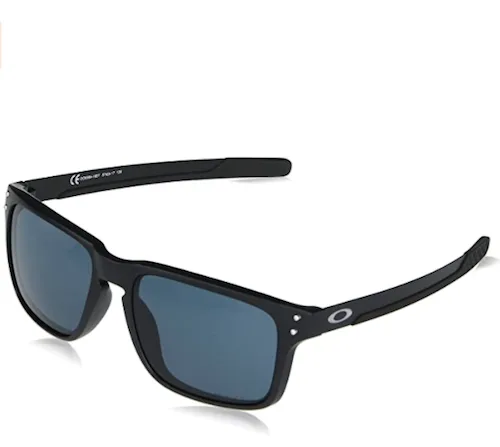 If you like the look of the Ray Ban Wayferers, but want to try a different brand, then you should try the Oakley Holbrook Sunglasses.
With a 59mm lens that is polarized and UV protected, this might be a good fit for you.
Suitable mainly for men, this is a great gift idea for your husband, boyfriend or brother!
---
17. Raen Wiley Rectangular Sunglasses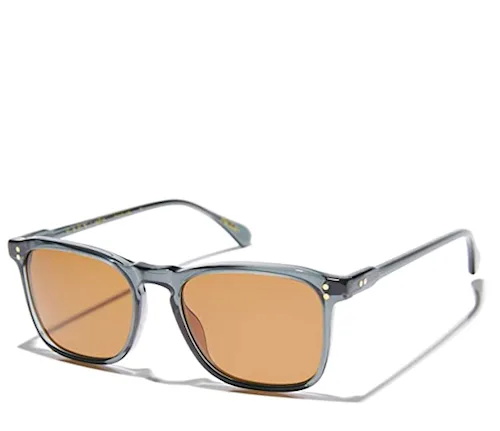 Looking to do your bit for the environment and planet? Then the Raen brand is for you! (Also note Moken is a 100% sustainable brand, which we spoke about above)
All Raen eyewear is produced from the highest grade cellulose acetate, a high-quality plastic originating from the renewable resources of wood pulp and natural cotton fibers.
The Raen Wiley's Black sunglasses are super stylish so their is no giving up style by saving the planet.
---
18. Zenottic Polarized Sunglasses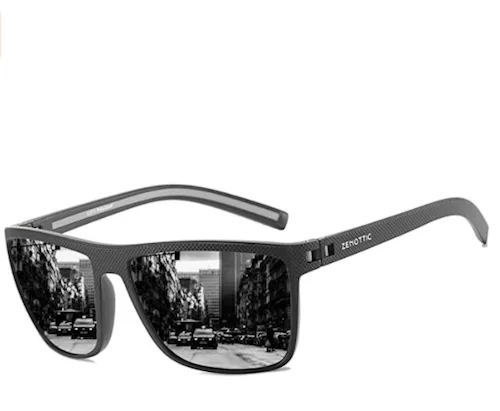 Purely sunglasses for men, the Zenottic Polarized sunglasses are polarized and 100% UV protected.
Price wise, the Zenottic Polarized sunglasses are serious value for money costing roughly 20% of what you would pay for a big brand like Oakley or Ray-Ban.
The UV protected and polarized lenses look seriously badass!
---
19. Randolph Aviator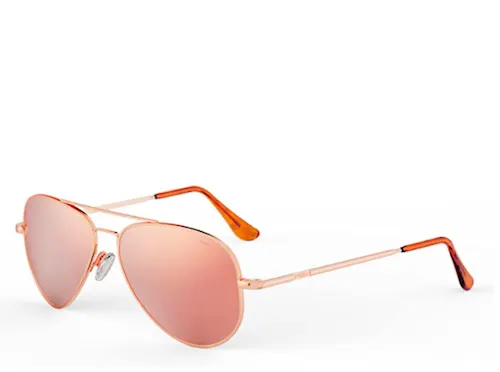 The Randolph Aviators are extremely high performance, and are completely worth the investment.
The Randolph brand is loved by the American military, and why wouldn't it be?
Made with precision and in the USA, they use their SkyForce technology to make these amazing sunglasses.
In terms of colors, there are a few options.
We have opted for the rose gold!
---
20. Tom Ford Fausto Square Sunglasses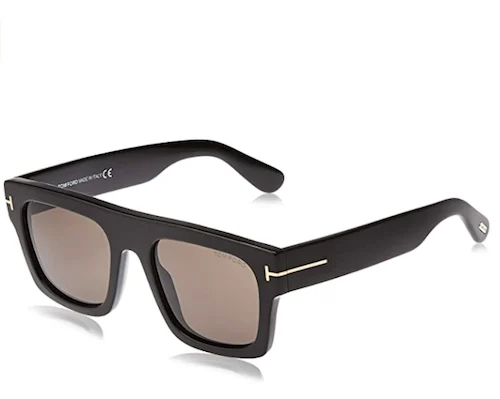 Similar to the Akila Terra sunglasses mentioned earlier, these Tom Ford Fausto Square Sunglasses have a bit of a futuristic look to them.
A lot of guys are actually starting to like this style, including myself.
Made in Italy, Tom Ford sunglasses are top quality and will last you a very long time.
---
21. Woodies Walnut Wood Sunglasses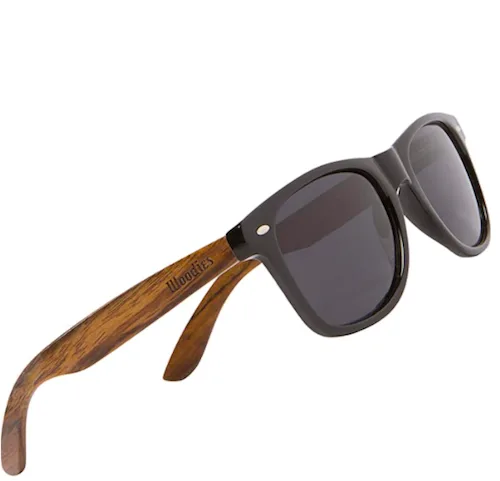 If you are looking for something a bit easier on the wallet, then these wood sunglasses might just be for you.
The shape is quite similar to that of the Ray Ban Wayferers, just a lot cheaper!
They come with polarized lenses, anti reflective lenses and look awesome.
---
22. Costa Del Mar Rectangular Sunglasses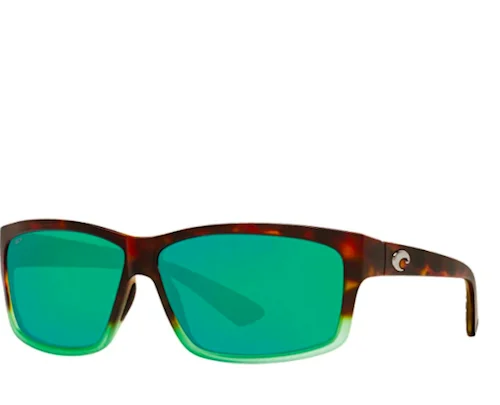 These rectangular sunglasses are a bit out there, especially the colors we have picked!
But the overall quality and shape of these sunglasses is really good.
The lenses are plastic and polarized, the sunglasses are made in the USA, and the frame is made of resin.
Definitely worth adding to our list of best sunglasses for men.
---
23. Grown Meraki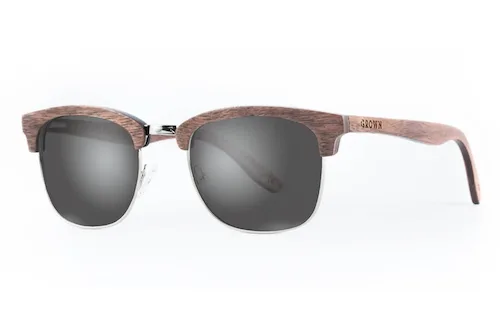 Here is another pair of wooden sunglasses for men that are just classy as hell.
Similar to the clubmaster we all know, these sunglasses made by Grown are pretty epic looking.
---
24. Spy Optic Unisex Scoop 2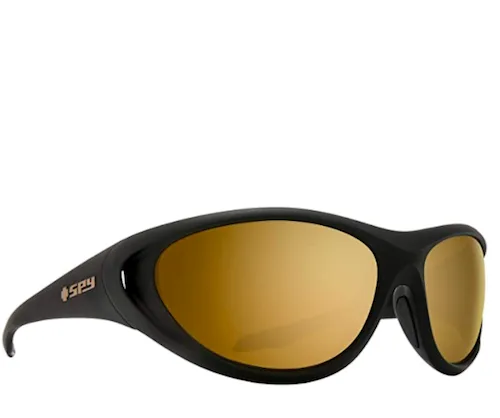 These Spy Optic sunglasses come with 100% UV protection and look pretty sweet.
They have what they call a scoop ventilation system which helps with better air flow.
The end result?
A less sweaty sunglass experience!
The perfect sunglass for those hot summer months.
---
25. Persol 714 Sunglasses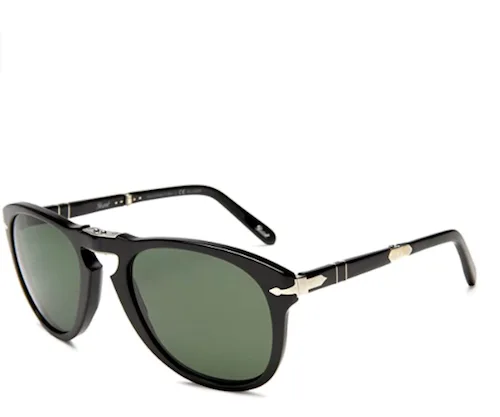 These Persol sunglasses for men are a classic, 60s look that are as relevant as ever today.
With foldable frames and UV protection, most guys will love this pair.
---
What Are The Biggest Sunglass Brands?
Whilst there are plenty of top quality sunglass brands around the world, a few definitely stand out in terms of quality, style and brand identity.
Below are some of the biggest sunglass brands around.
Ray-Ban
We all know Ray-Ban.
Founded in the 1930s, they have been seen as the kings of sunglasses for quite some time.
Their frames and designs are world famous, and really made headway with their aviator sunglass frame.
On top of that, their brand image is awesome.
You see them everywhere, with many celebrities, athletes and sports teams being sponsored by them.
Randolph
You might only have heard of Randolph after reading this post, but they are also another mega player in the sunglass industry.
Known for making glasses for the US airforce, Randolph has been around for a few decades.
Their sunglasses are proudly made in the USA, and if their products are good enough for the air force, then they should be good enough for us regular folk!
Persol
Persol is an Italian eyewear brand, and is one of the oldest eyewear companies in the world.
"Per-sol" actually means "for the sun" in Italian, and their sunglasses have always been focussed on providing awesome sun protection for our eyes.
They have been around for over a century, and make top quality sunglasses.
There's a reason why we have numerous of their products in this list of best sunglasses for men!
Conclusion
So can one actually decide on what the best sunglasses for men are?
Not really, as we all have a different taste and a different budget!
For me personally, I like going for a pair of high quality sunglasses that will last me years and years.
Two shapes that I really like are aviators and the more classic wayferer style.
But the beauty of sunglasses is the=at every guy can choose for himself!